Twenty One Healthy Grilling Recipes
Check out these delicious and healthy grilling recipes to celebrate the warm weather and get outside. Grilling recipes for main courses, side dishes, vegetarian options, and more all with calorie information.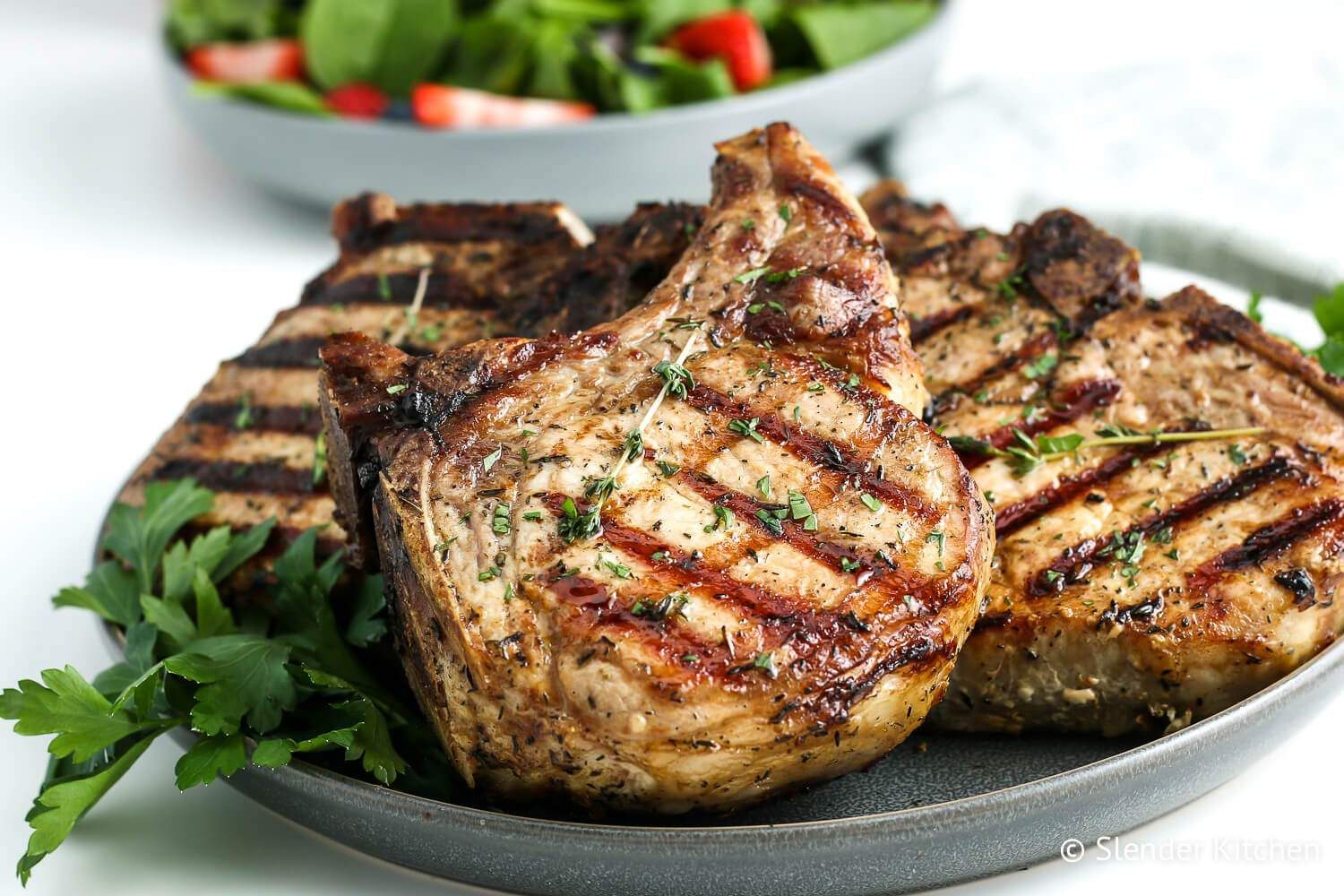 We love these healthy grilling recipes and rely on them all summer long. Whether you want a quick dinner, food for a party, or a side dish - we've got you covered.
This time of year is the perfect time to get out and enjoy your grill! Here are twenty-one delicious and healthy recipes for the grill.
I don't know about you, but I love grilling during warm months. It's so nice to cook outside and many times it means fewer dishes, which is always something I am happy about.
Plus the grill is a great way to cook food without adding tons of calories. Grilling adds flavor on its own and it's a cooking method that doesn't require lots of oil or fat. With a simple rub, marinade, or sauce - you can make some pretty amazing healthy grilled dishes.
What are your favorite recipes for grilling?
1. Grilled Pineapple Barbecue Chicken, 270 calories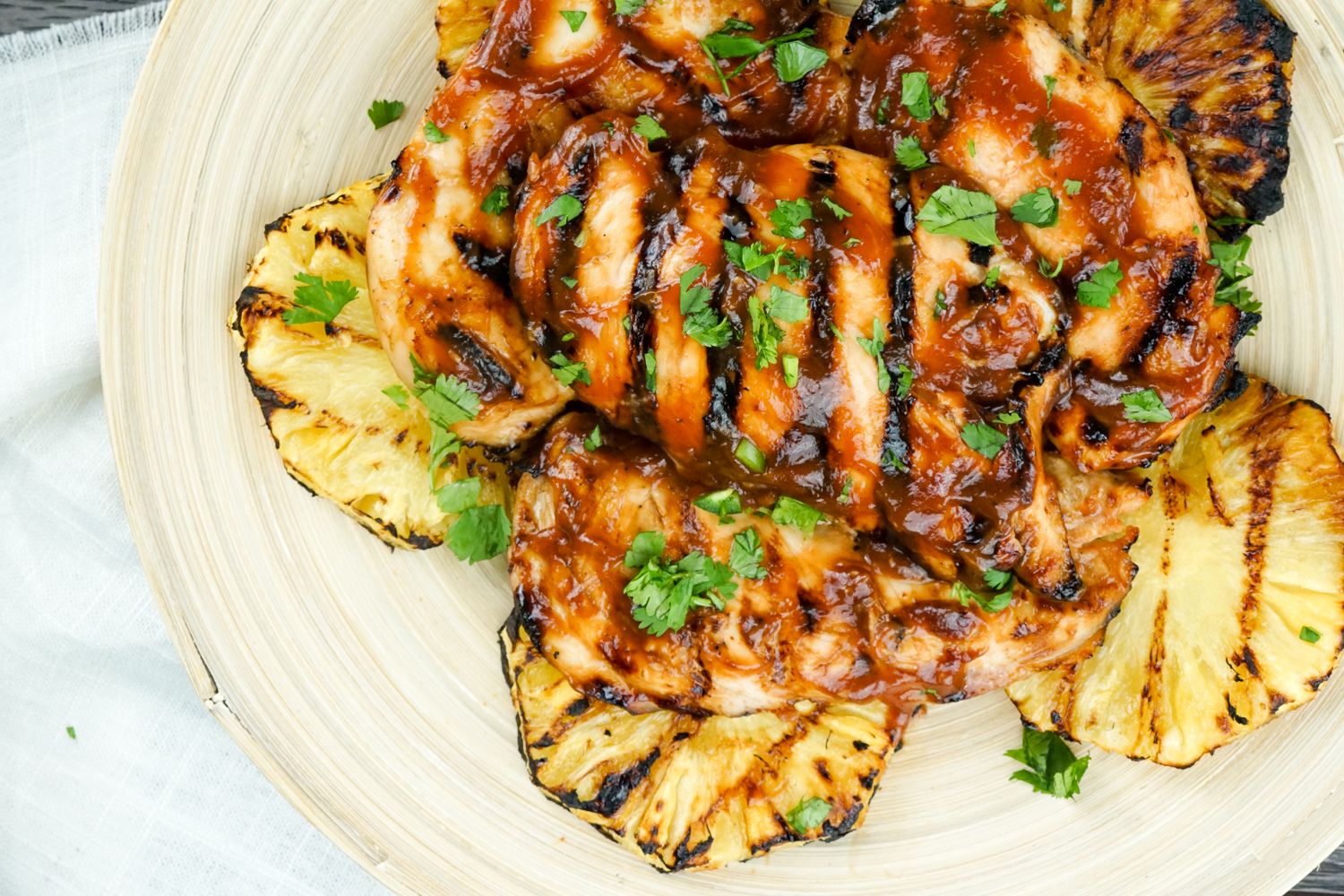 2. Grilled Chicken Sausages with Vegetables, 285 calories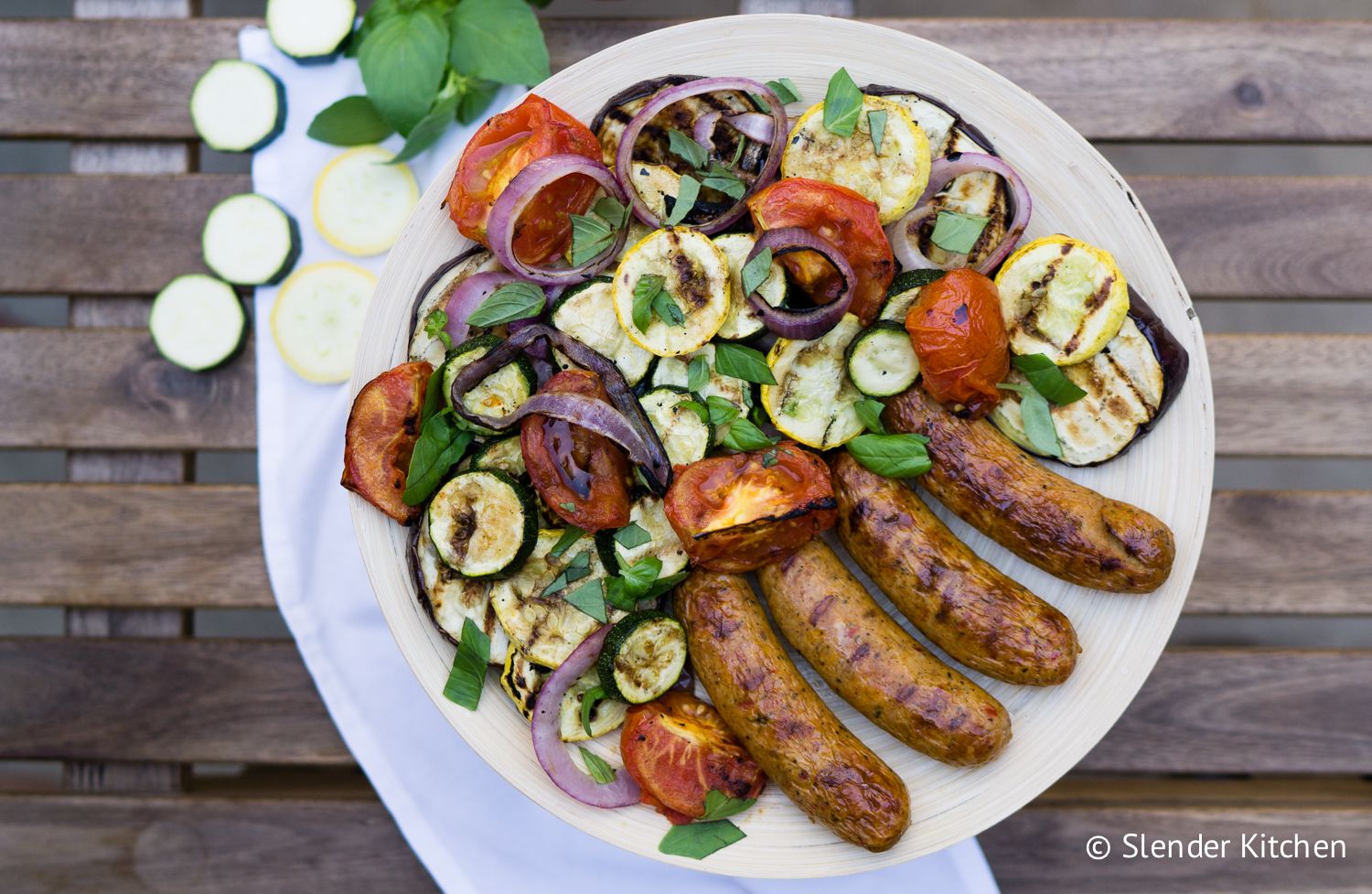 3. Healthy Ranch Turkey Burgers, 170 calories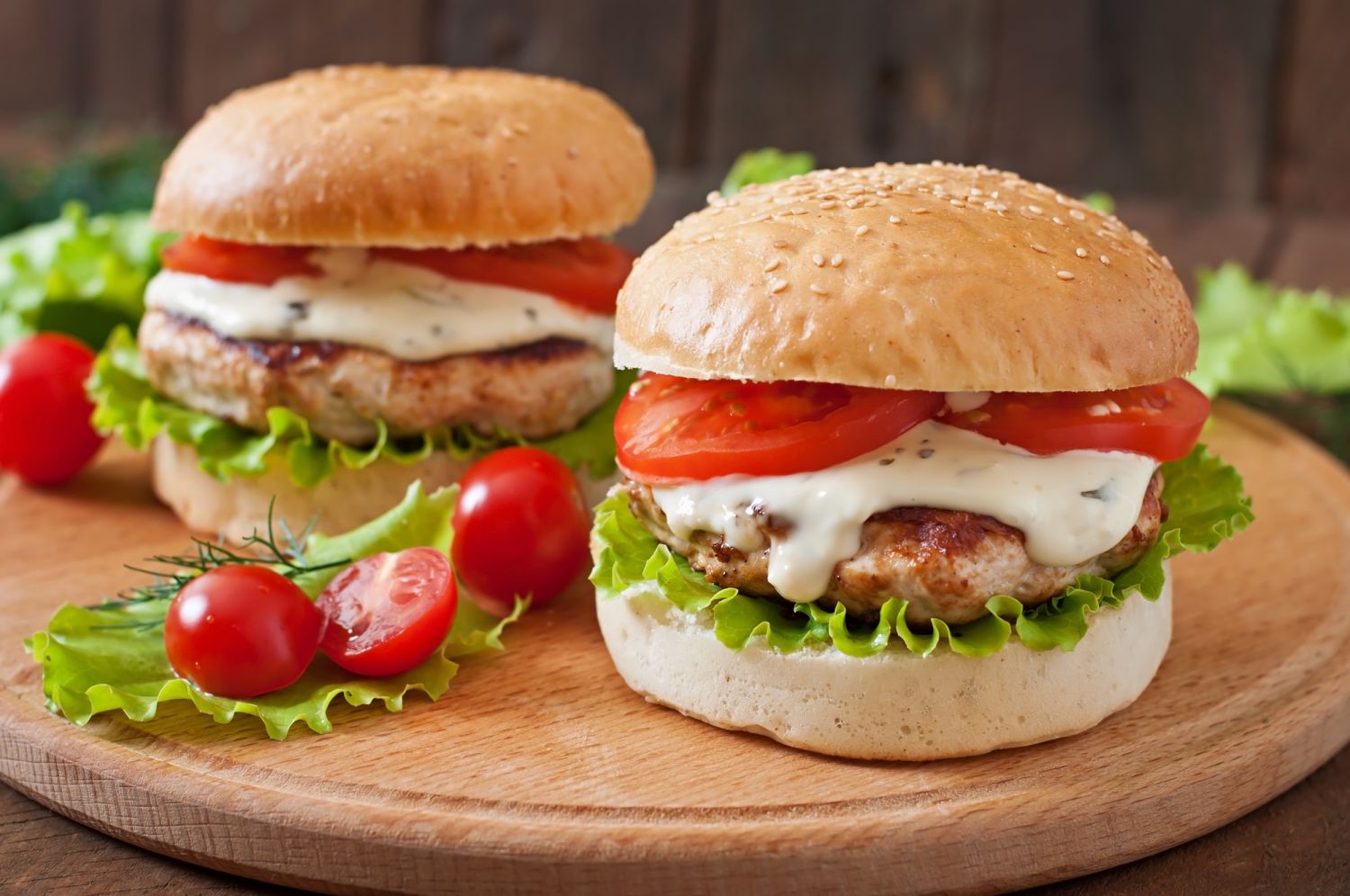 4. Grilled Balsamic Mushrooms with Polenta, 204 calories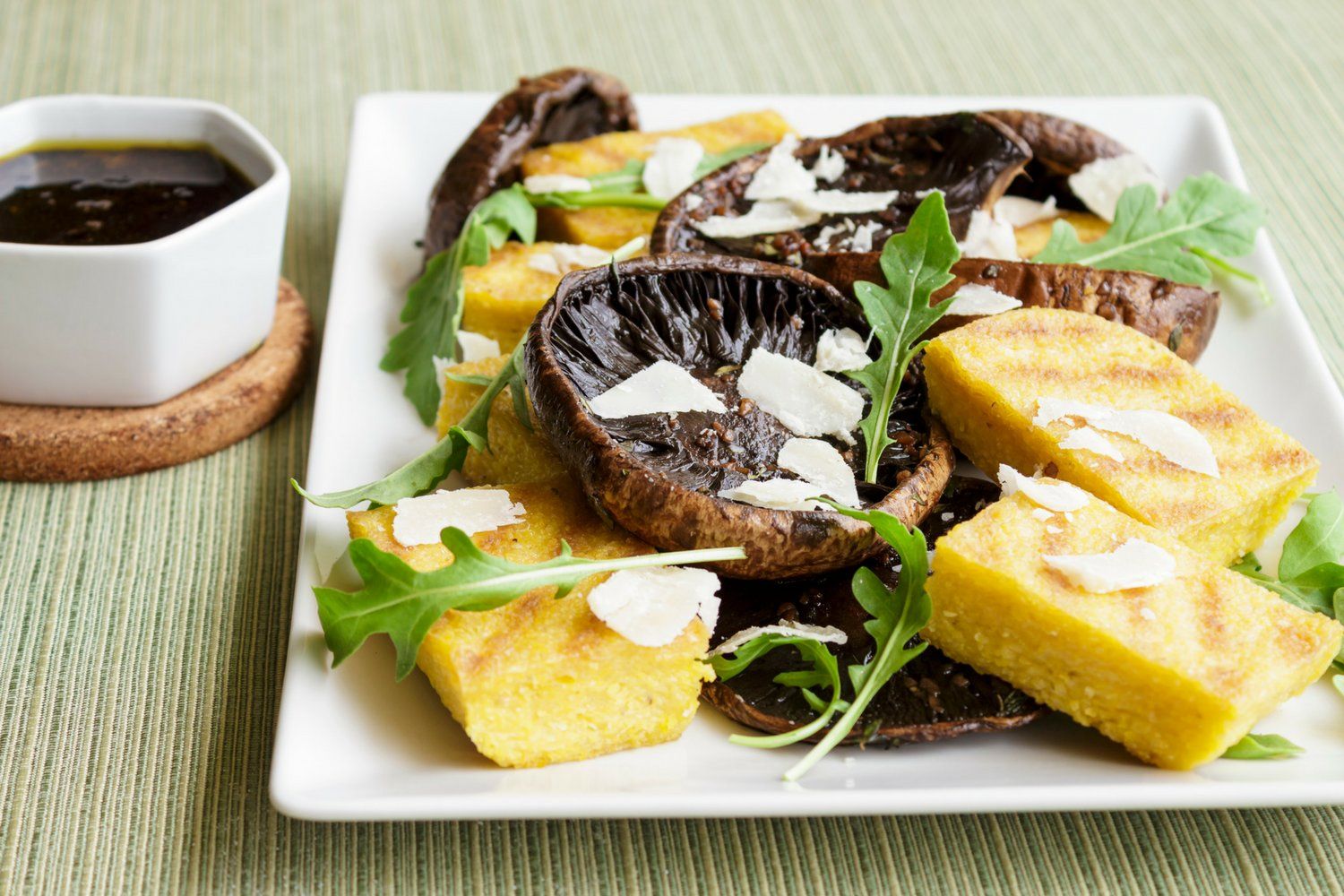 5. Grilled Lemon Dijon Chicken Thighs, 214 calories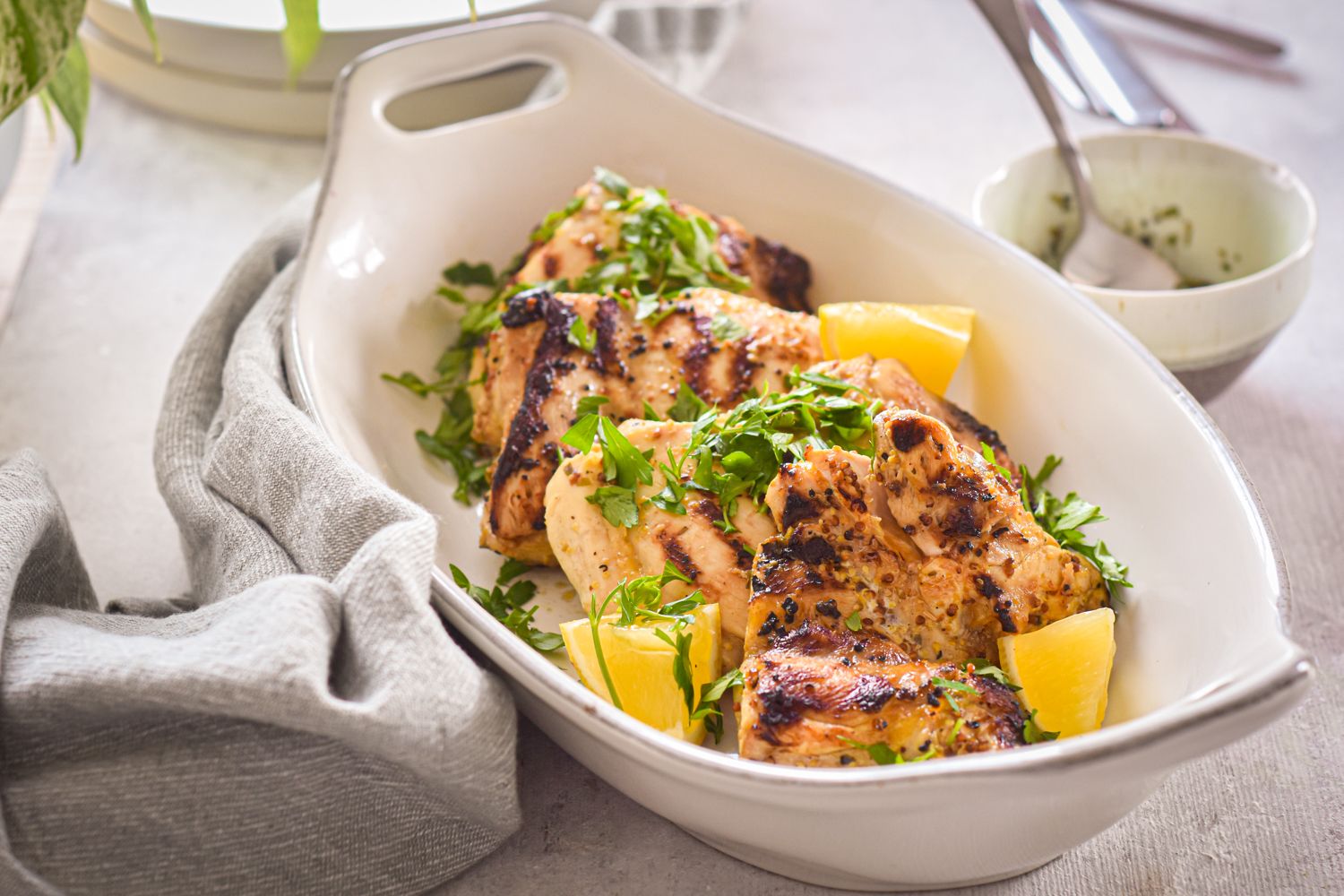 6. Grilled Chicken with Peach Salsa, 289 calories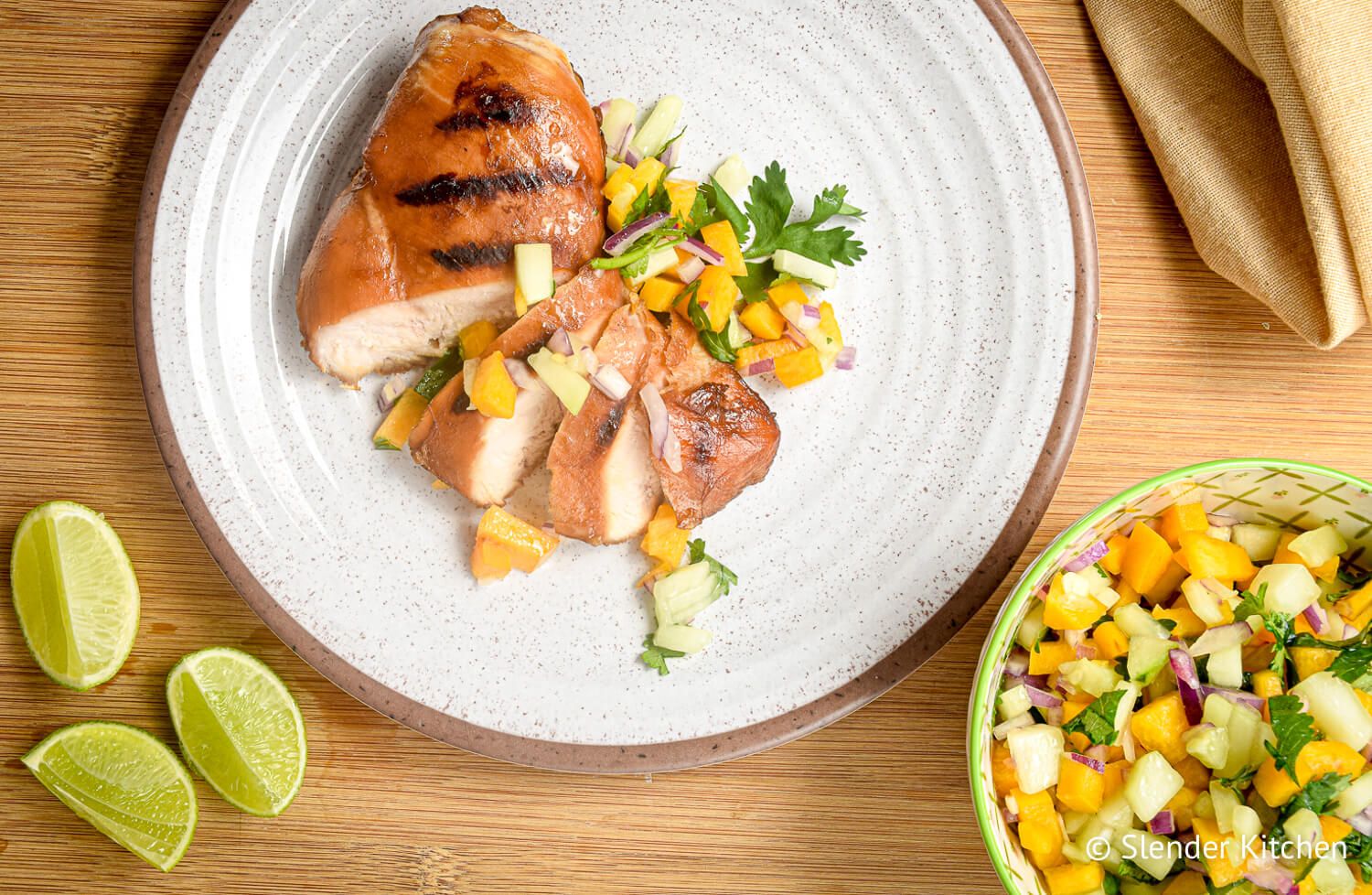 7. Portobello Swiss Burgers with Swiss Cheese and Avocado, 299 calories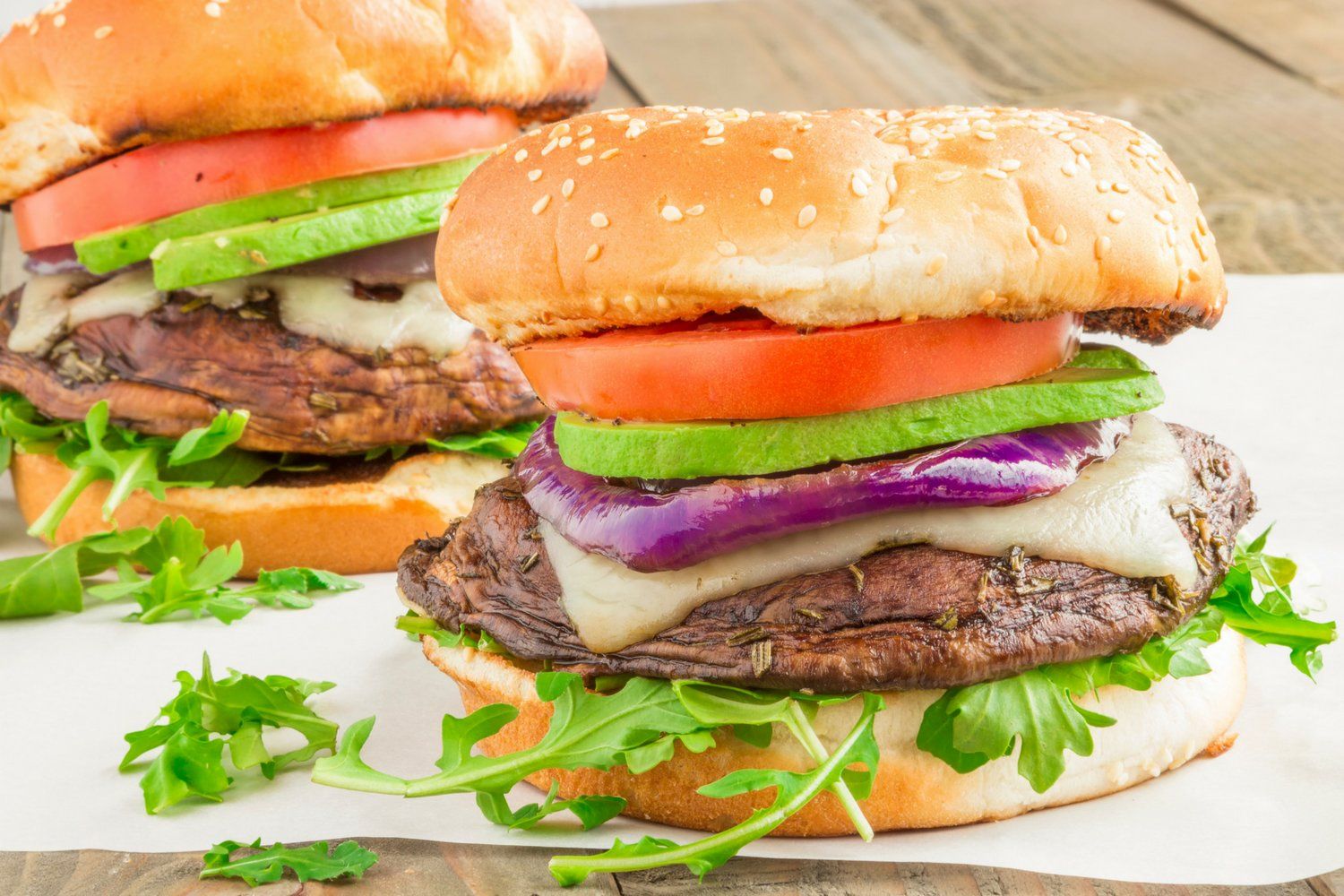 8. Grilled Pork Chops, 302 calories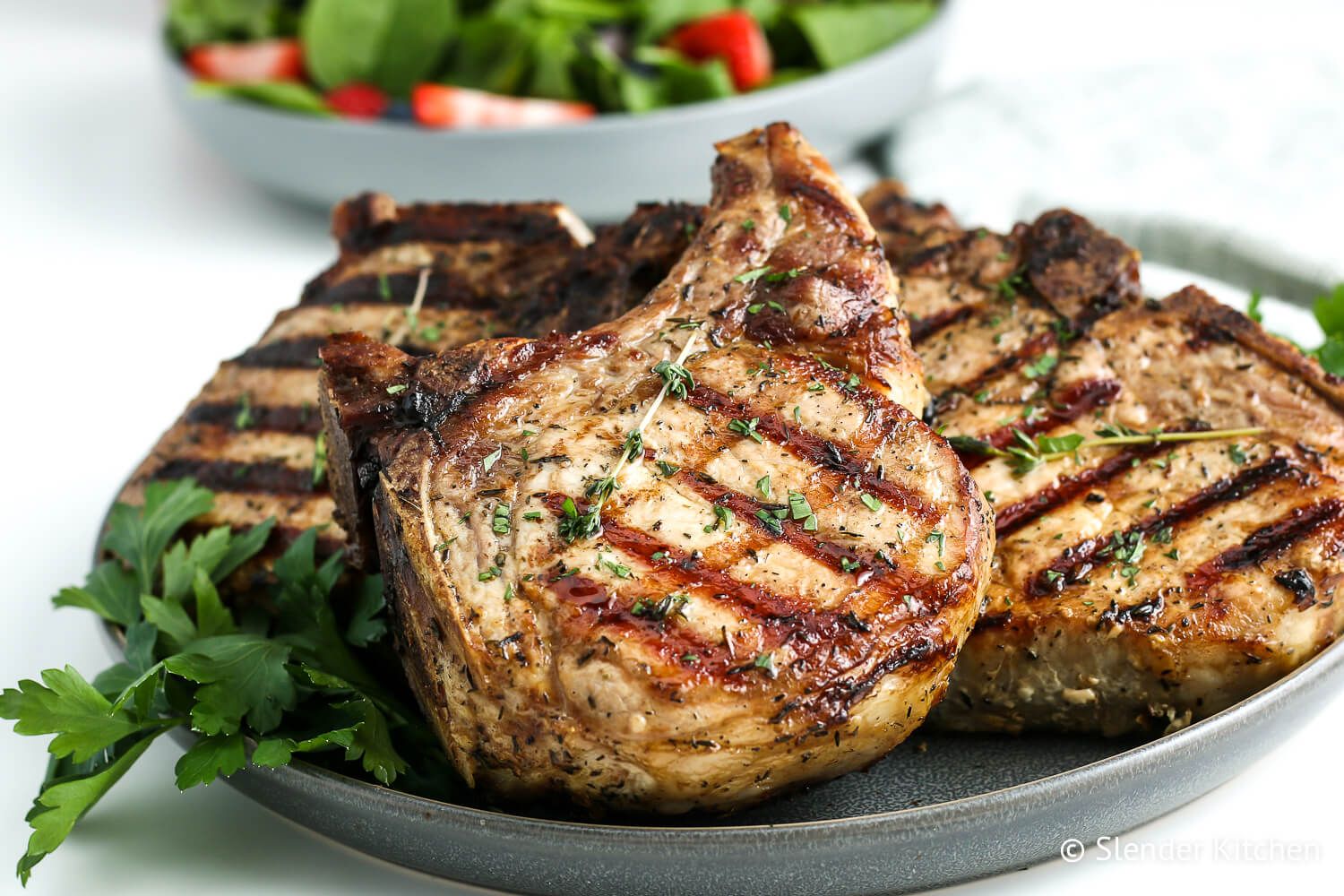 9. Grilled Cilantro Lime Chicken, 250 calories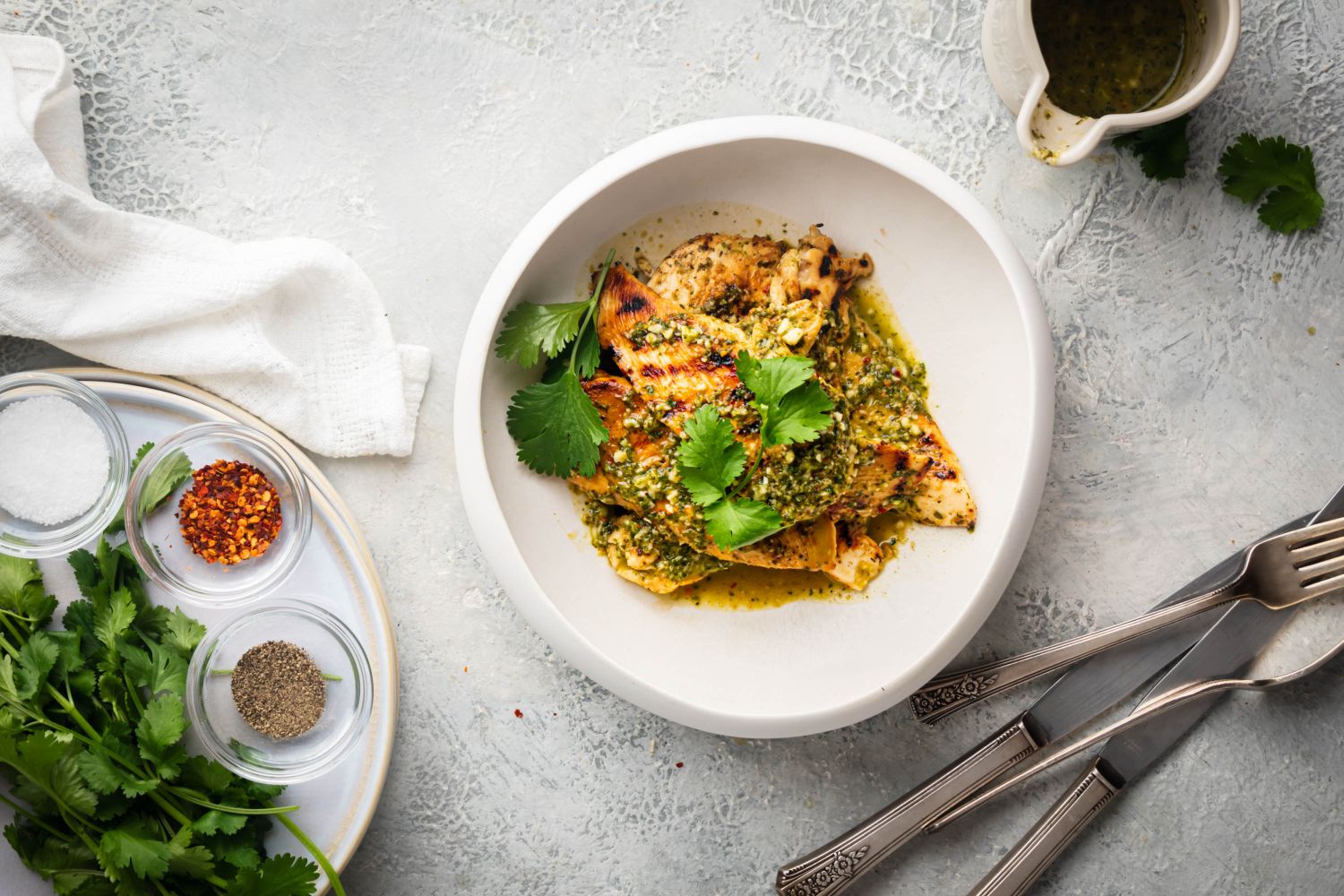 10. Grilled Vegetable Caprese, 162 calories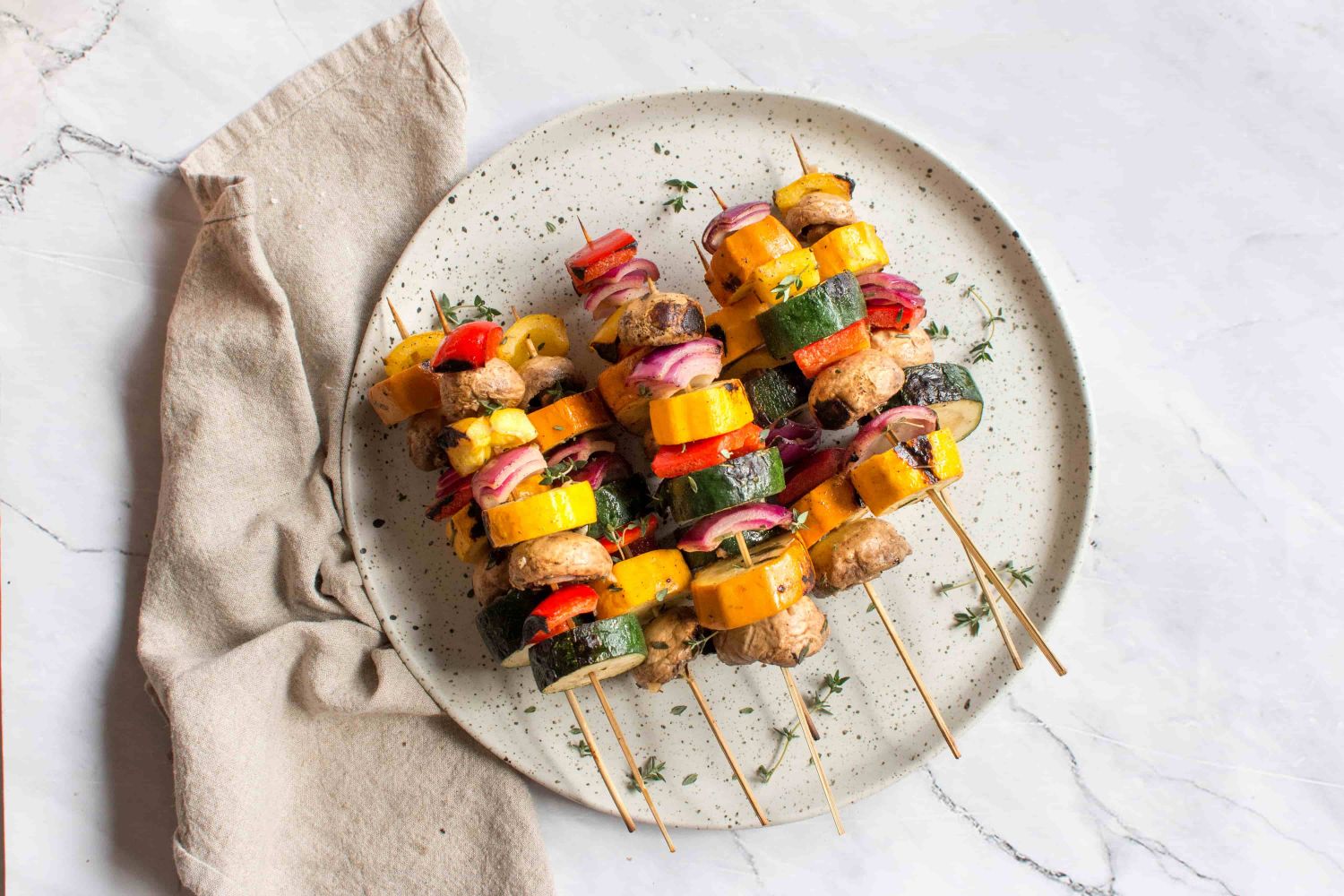 11. Garlic Grilled Broccoli, 96 calories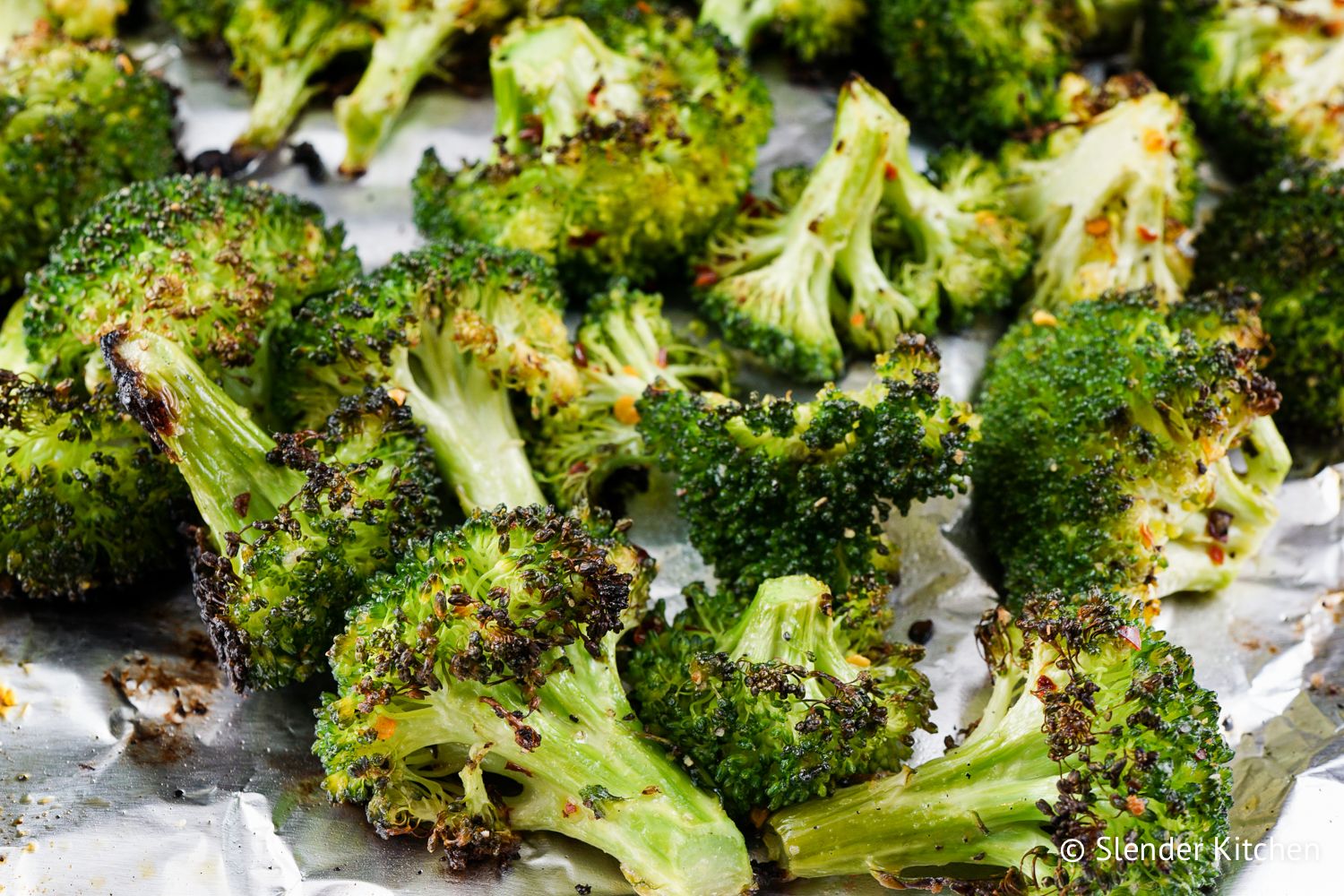 12. Grilled Chicken with Mango Salsa, 252 calories
13. Healthy Shrimp Boil Packets, 458 calories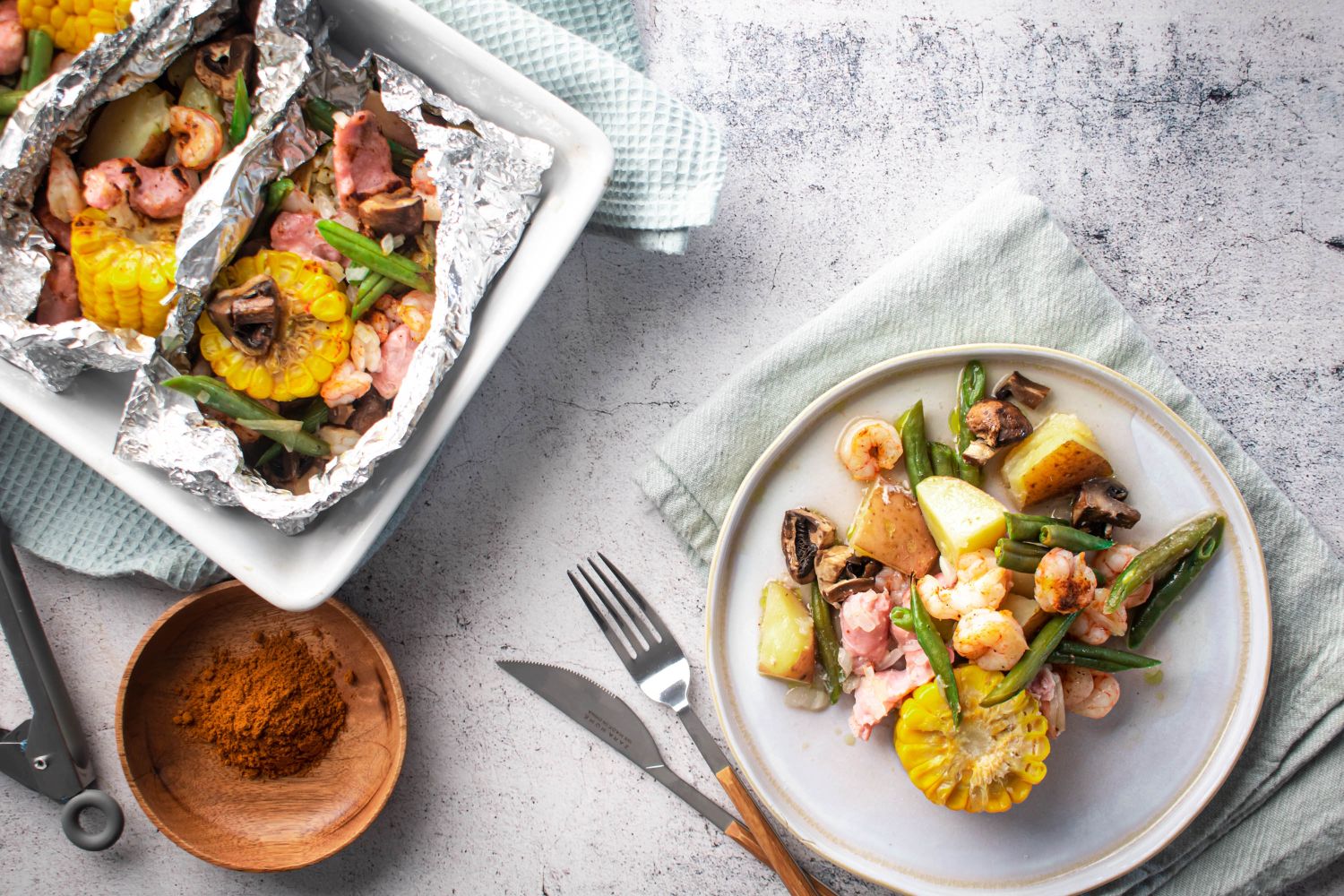 14. Grilled Honey Lime Salmon, 256 calories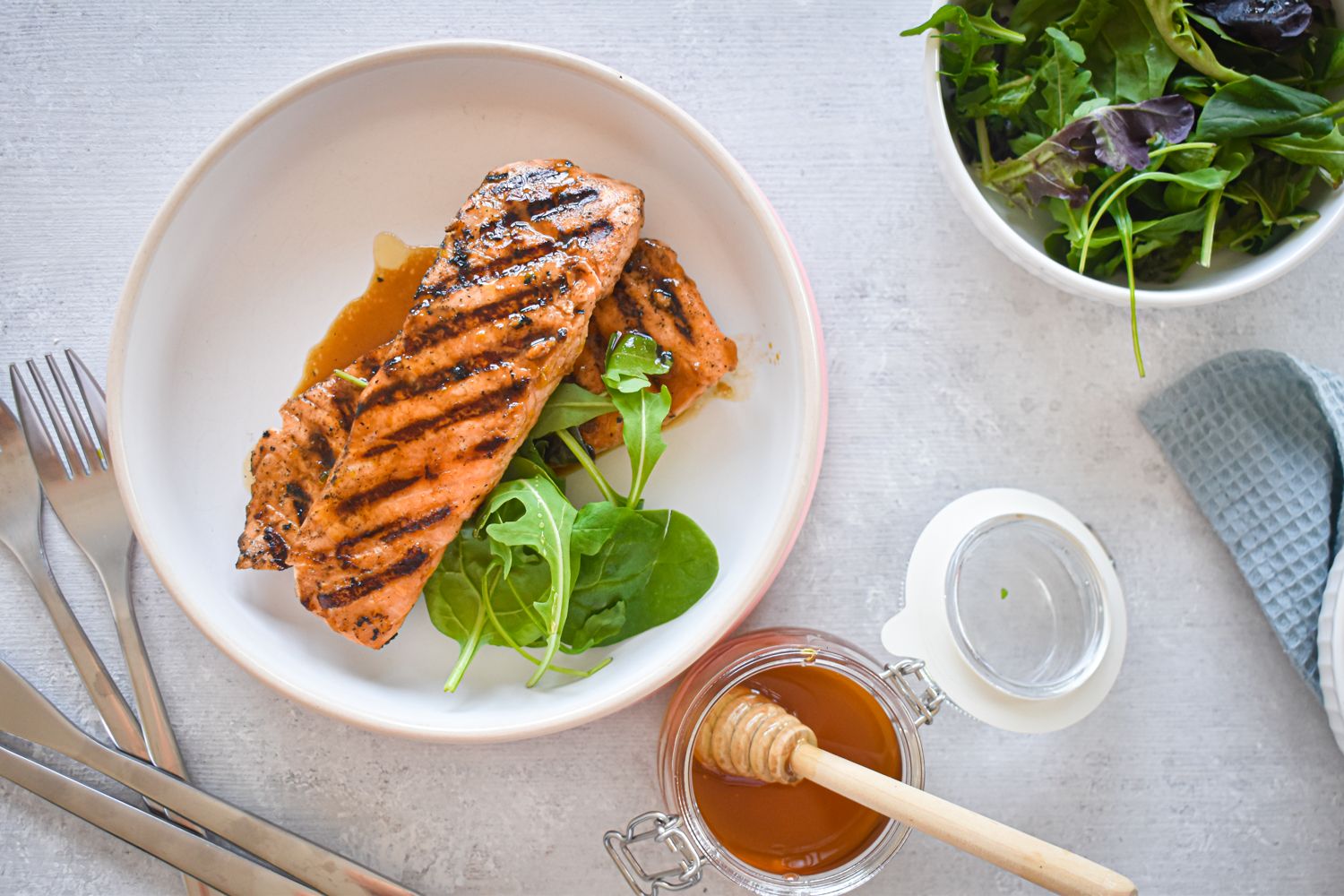 15. Easy Grilled Vegetables, 71 calories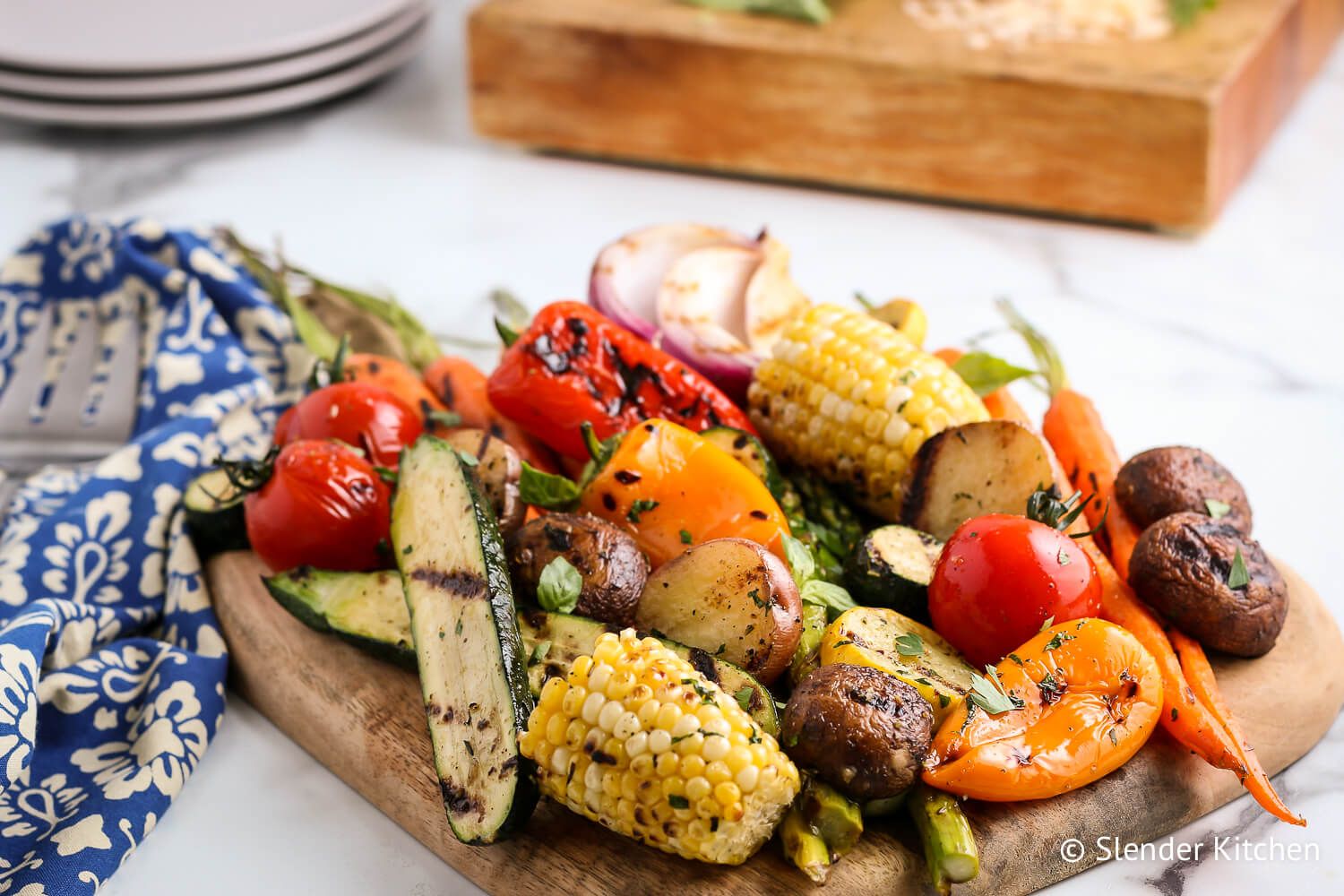 16. Grilled Vegetable Tacos, 223 calories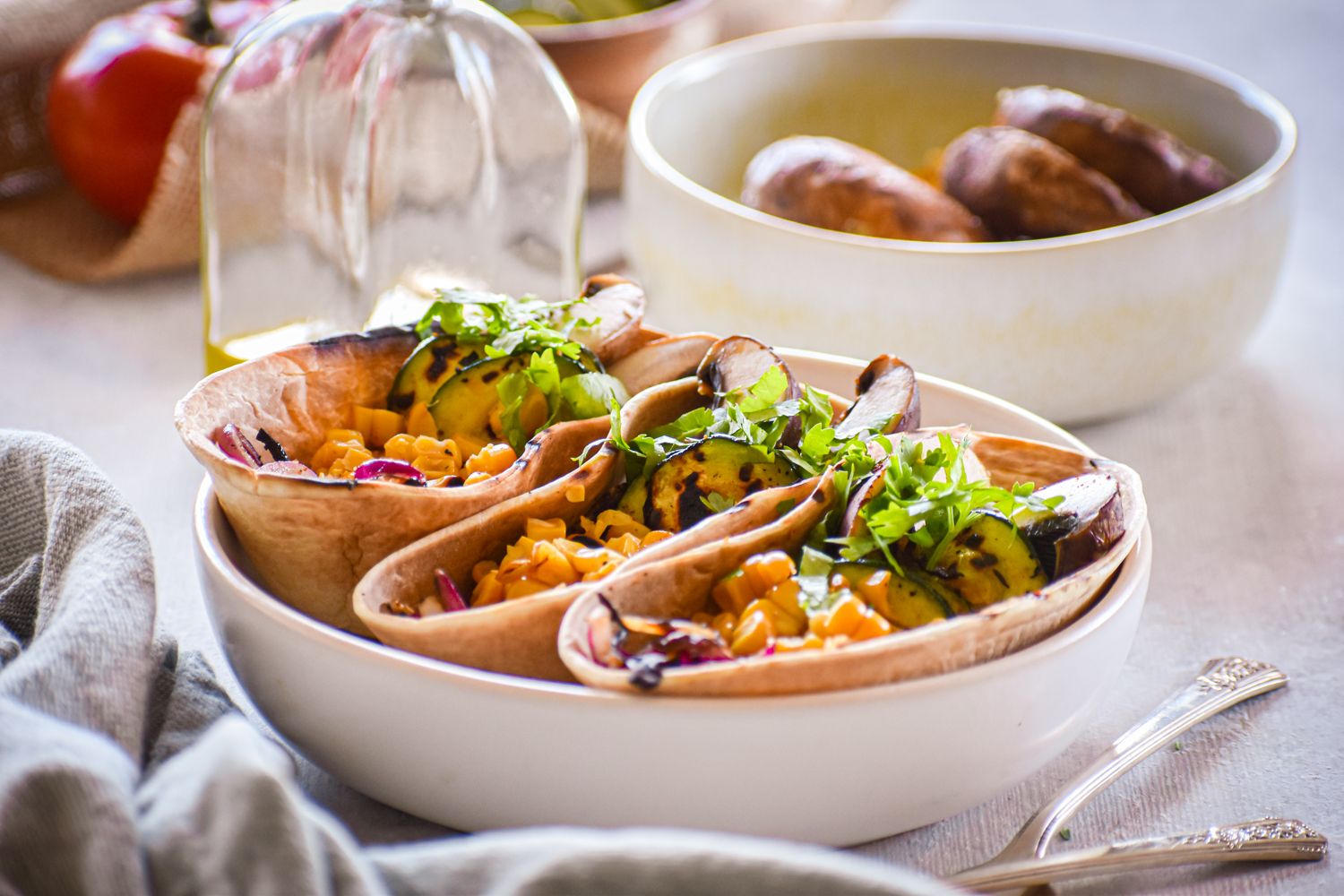 17. Citrus Marinated Carne Asada, 324 calories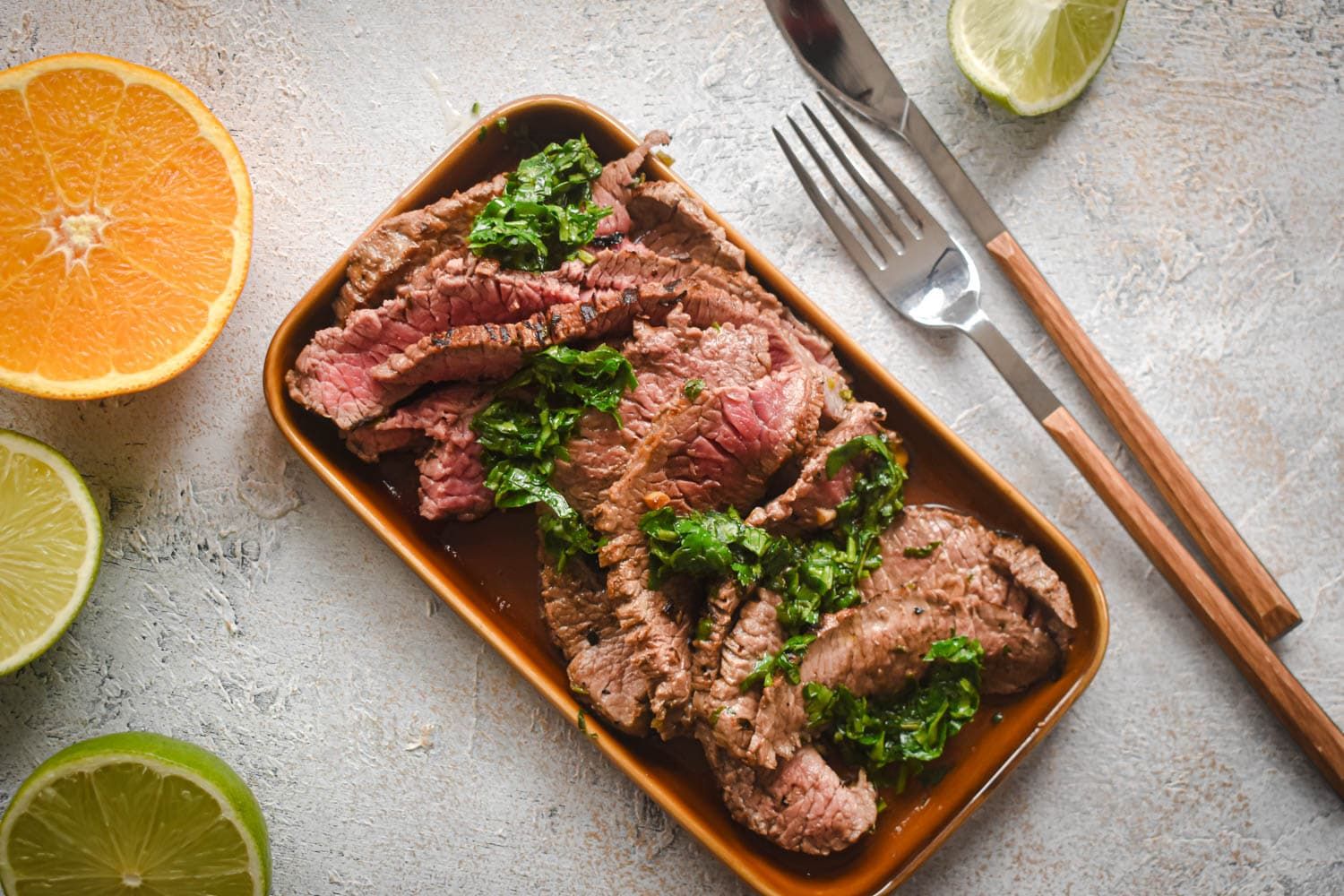 18. Easy Ground Chicken Burgers, 224 calories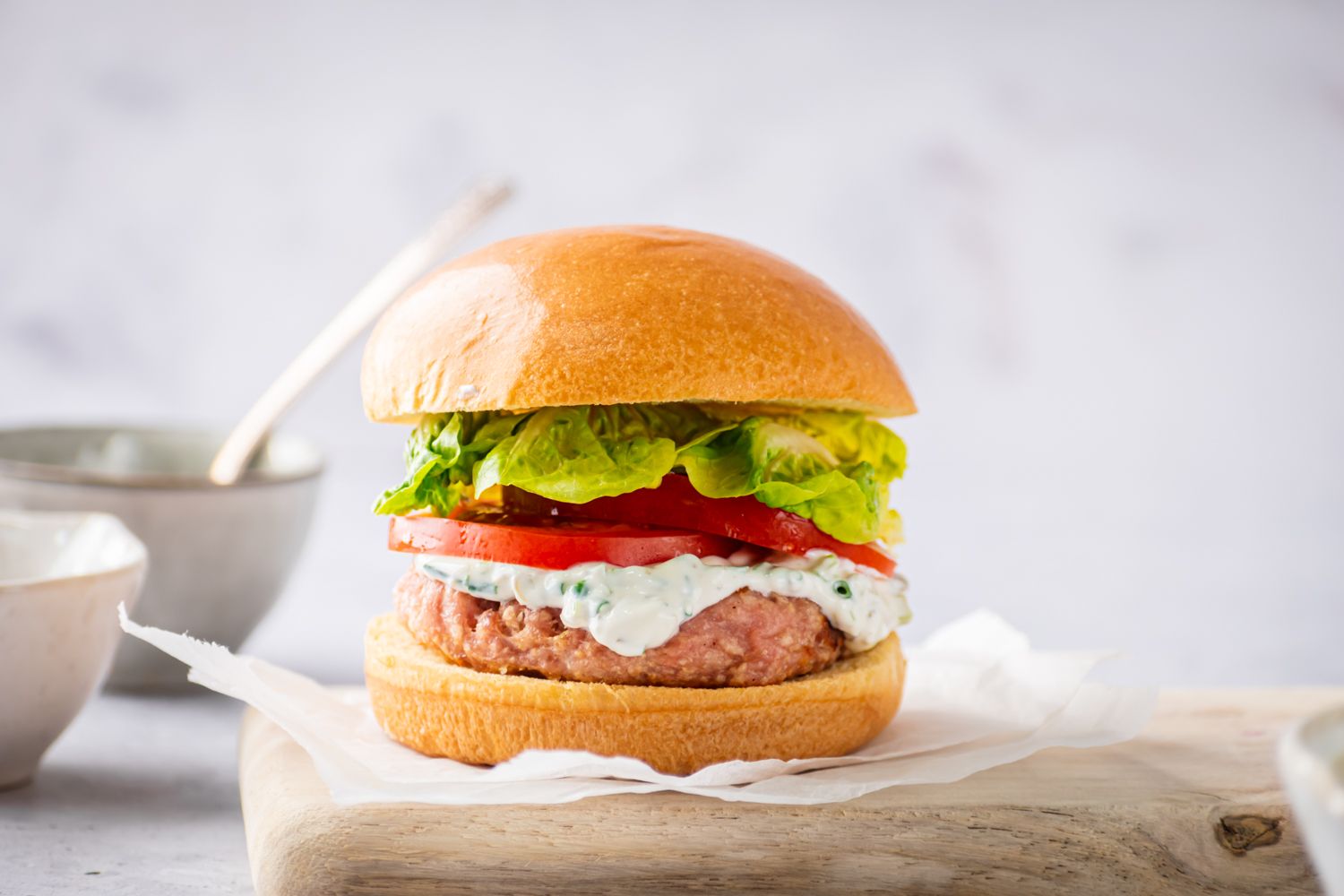 19. Garlic Grilled Shrimp, 263 calories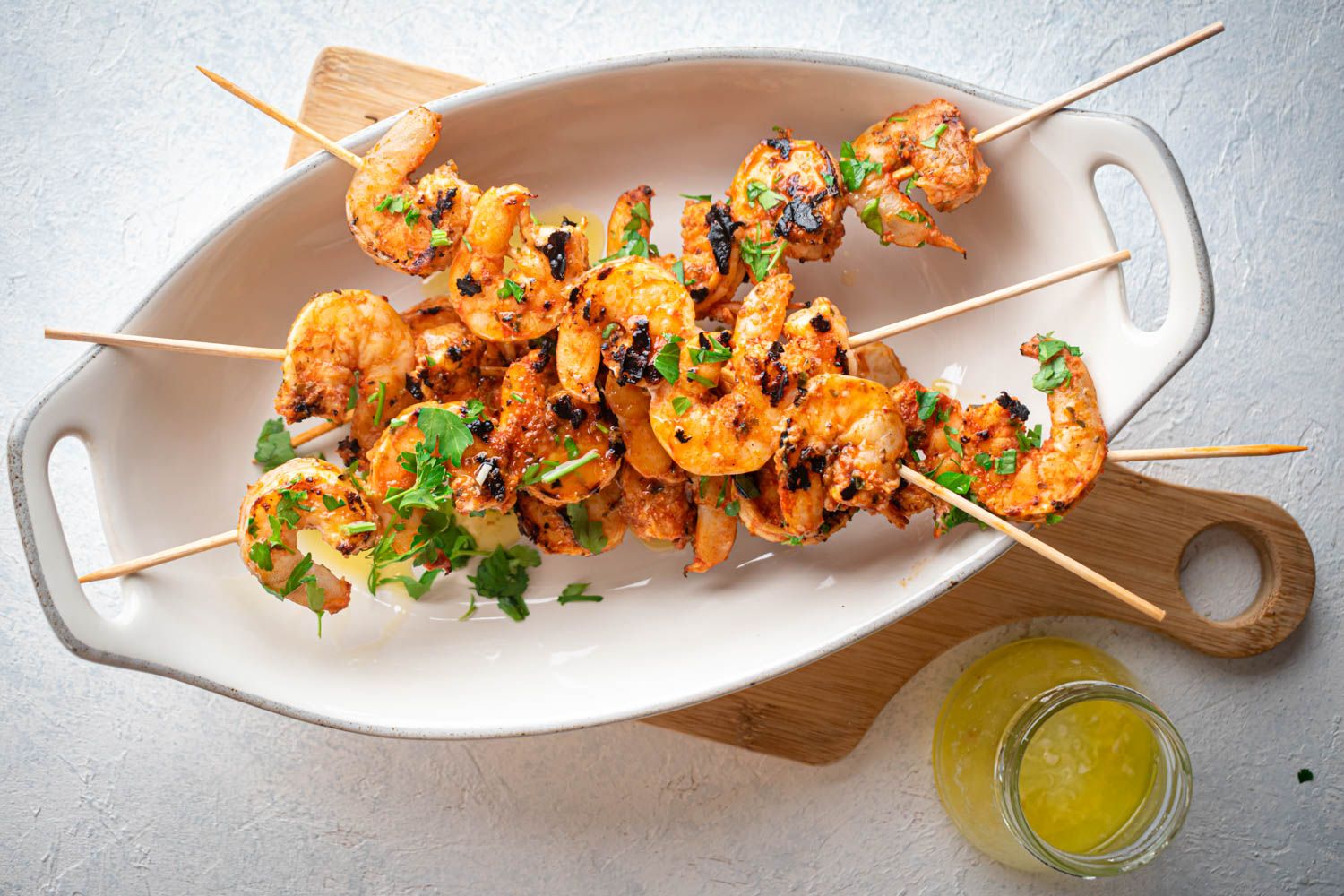 20. Turkey Apple Burgers, 238 calories
21. Grilled Basil Lime Chicken Breast, 202 calories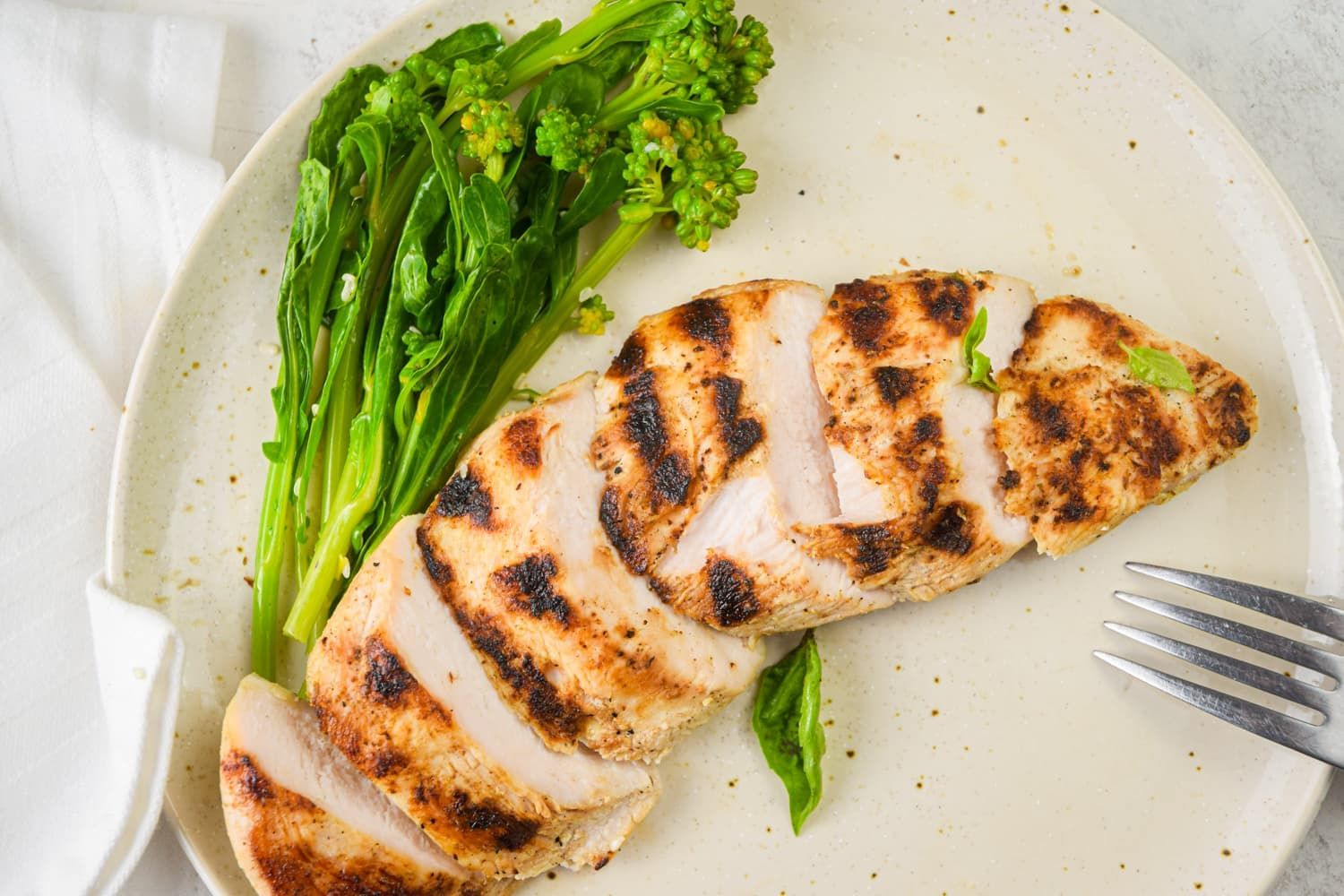 Find even more healthy grilling recipes!
Get delicious, healthy recipes delivered each week right to your inbox.
Join over 80,000 subscribers.