The Slender Kitchen Cookbook is Here!
The day is finally here! Our brand new cookbook Stress Free Family Meal Planning is here!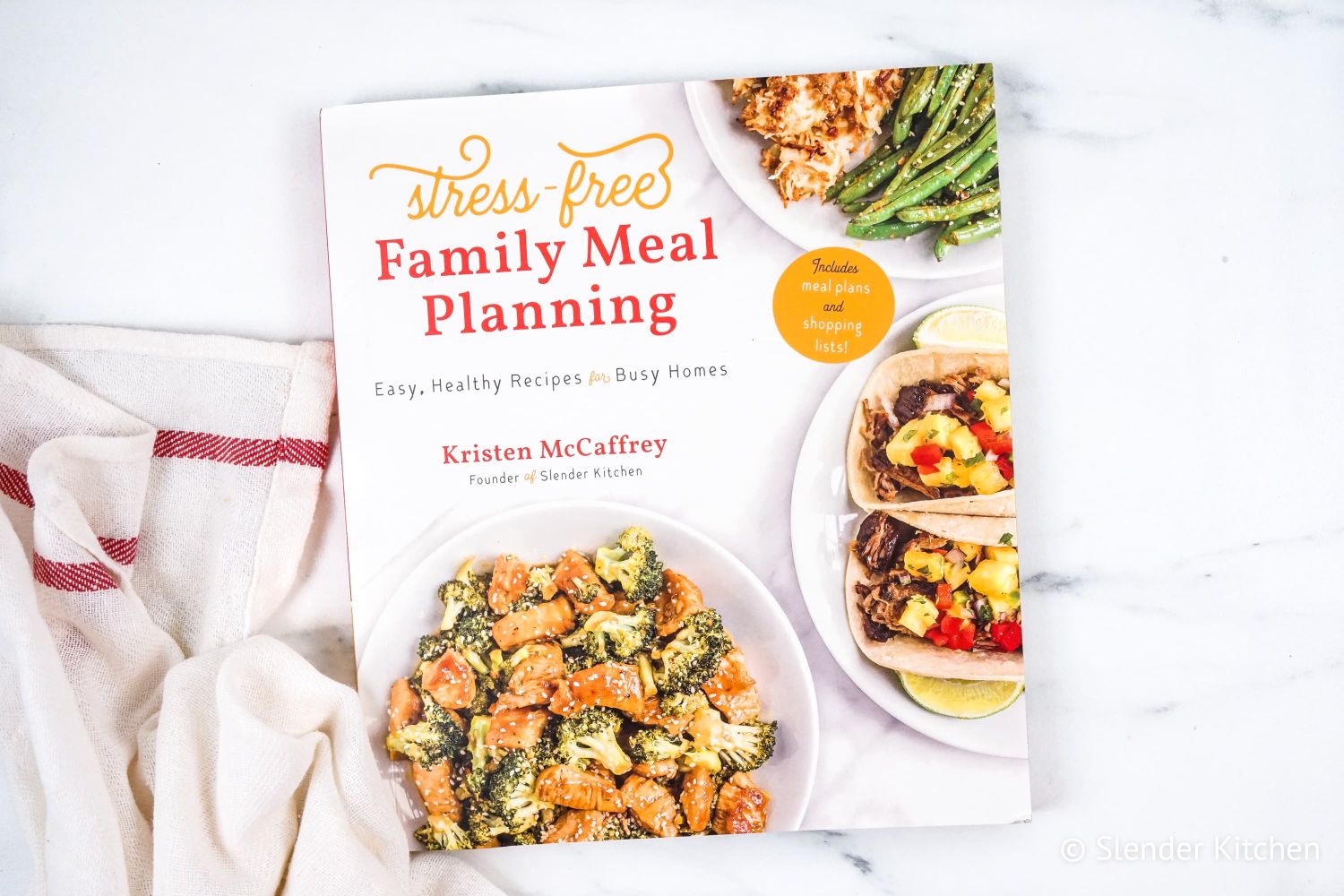 Honestly, I couldn't be more excited that publication day is here for the cookbook! This cookbook has been a dream of mine and I worked for almost two years to bring you the very BEST recipes and meal plans. This book is packed with amazing recipes, tips, and tons to delicious and healthy food to make feeding yourself and your family easy and stress-free.
Order your copy today! It's now available for shipping and officially out in the world!
Also, I want to take a minute to say THANK YOU. Thank you for being here, thanks for your support over the years, and thank you to all who have purchased this cookbook. Without you, this cookbook never would have been possible. And this cookbook was created with you in mind. It will truly make your life easier.
Here is a preview of some of the tasty recipes you'll find inside!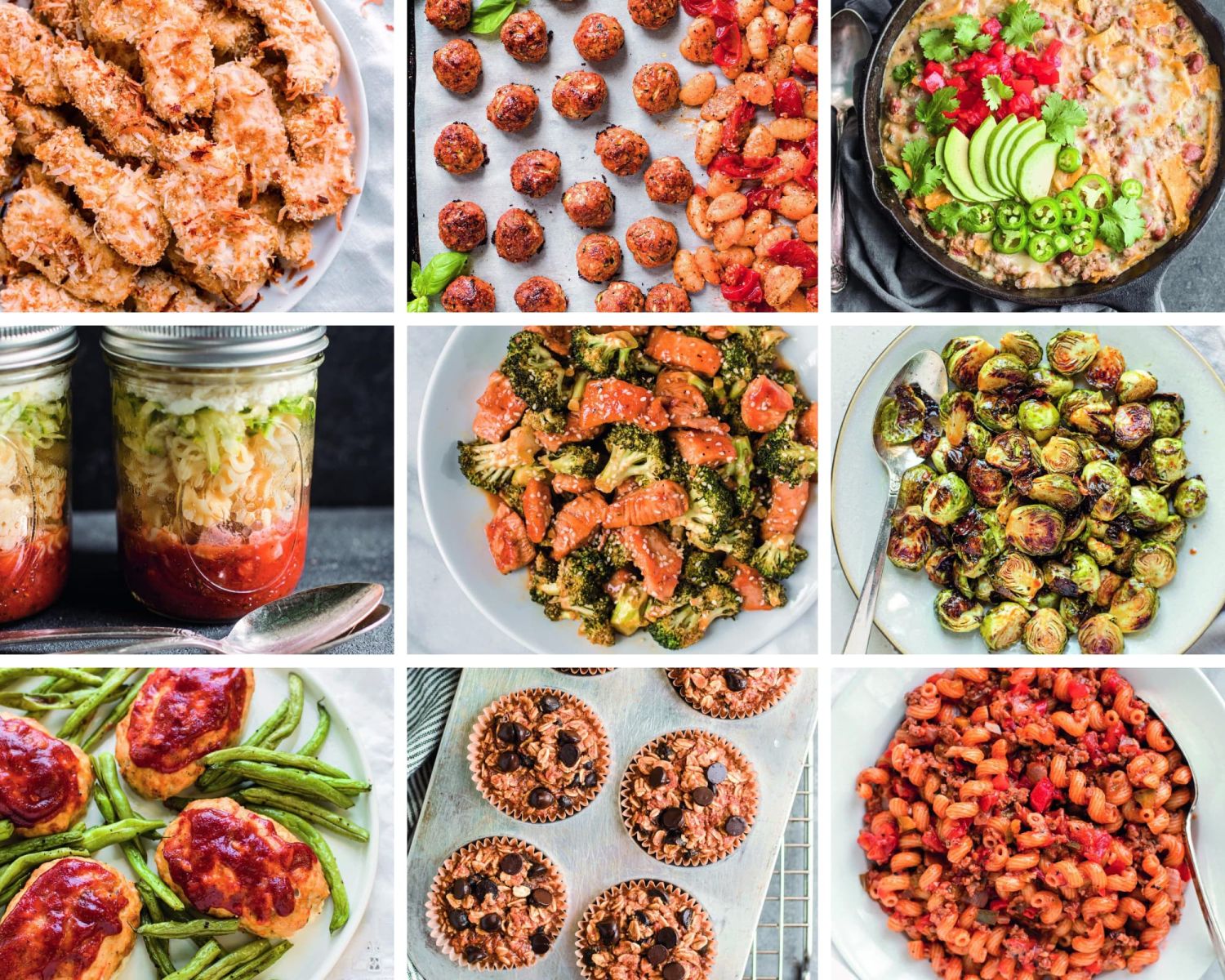 The Philosophy Behind this Book - "Healthyish"
When writing this cookbook, I wanted to make food for everyone and wanted to show you just how easy it can be to get a healthy meal on the table that your family will actually eat.
That's why when writing this cookbook, my philosophy was creating meals that are "healthyish." I could write an encyclopedia about what this concept means, but at its core, it's simple. It's also something that resonates with most parents I know: If I can get my family (and myself!) to happily eat a recipe packed with fruits, veggies, whole grains, and lean proteins, I will happily add some melted cheese, chocolate chips, or ketchup.
All the recipes in this book strive to use lots of fresh produce, lean proteins, healthy fats, as well as whole grains, legumes, nuts, and seeds. (Just look at the shopping lists.) But you will also find pasta and cheese and chocolate chips. It's all about balance and moderation because that's what works in real life.
It also means that you won't find weird ingredients or hard to find items in this cookbook. All the ingredients can be found in any grocery store PLUS I provide ideas for recipe twists, ingredient swaps, and more throughout the book.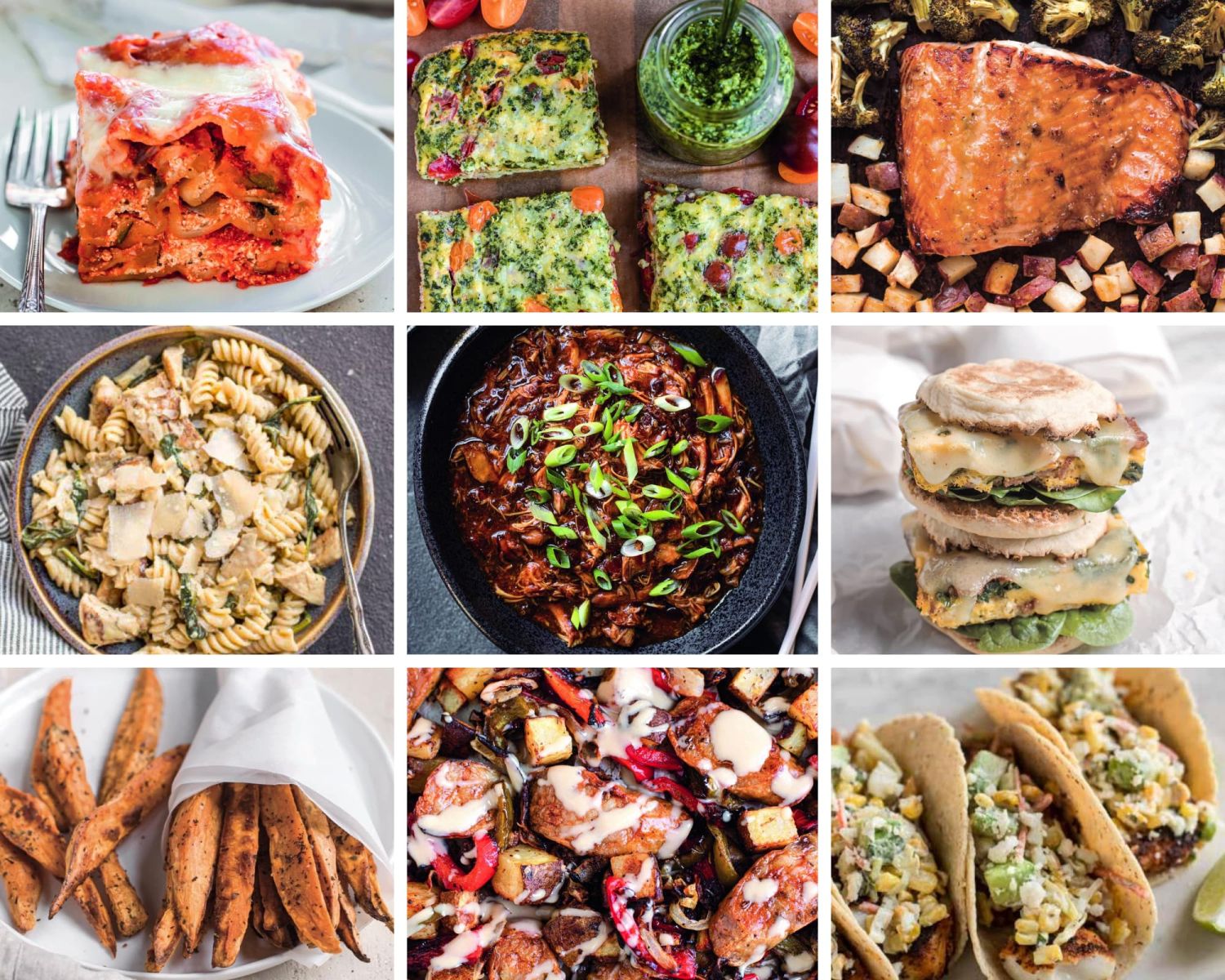 (Another sneak peek of what's inside, I couldn't help myself!)
I need your help - please leave a review!
For those who bought or received a book, please leave me a review on Amazon. 5-star reviews are so important to authors, especially first-time authors. I can't tell you how much I would appreciate you taking five minutes to jump over to Amazon and share your thoughts.
Your review directly impacts the rankings on Amazon, making them critical to success. Thank you in advance!
Show me what you're making!
Another way to spread the word is sharing the book and recipes on your social media! Please tag @slenderkitchen on your creation. I'll be sharing a fun giveaway later this week!
THANK YOU so much for your support of my first cookbook. I am so grateful and appreciative of your support! I can not wait to hear what you think about the book! Send me an email, post on social media, and please leave a review.THANK YOU
For more details about the book, head over to the cookbook page.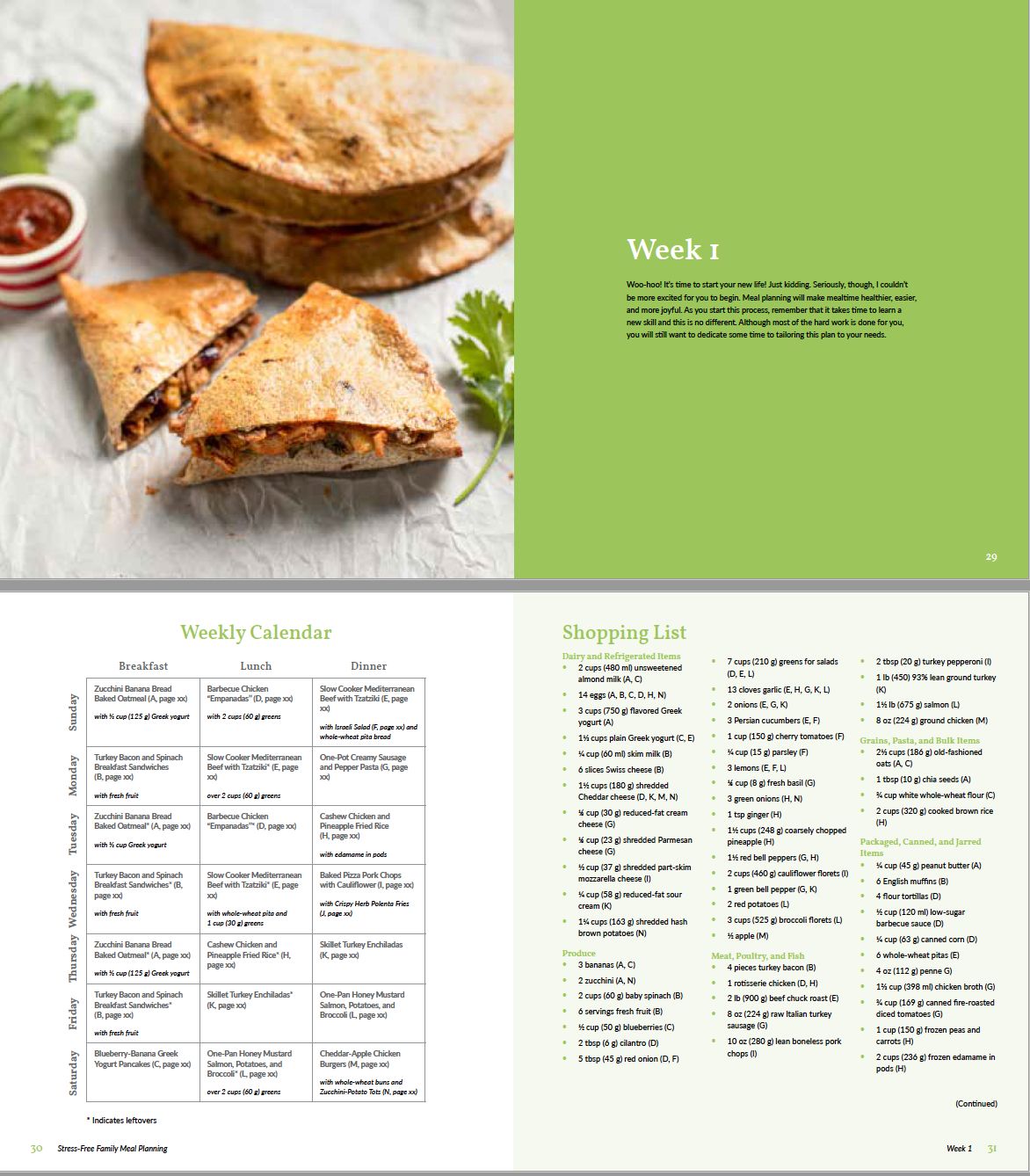 (Preview of the Week1 Meal Plan and Shopping List)
In case you're wondering....
Will this work for my family size?
This book was written with all different family sizes in mind. The recipes are easy to adjust and work for any number of servings. Additionally, we provide a digital companion that will automatically adjust the recipes and shopping list for you. Just tell us the number of servings you want for each work, and will adjust everything automatically.
My family is so picky, are these recipes picky eater friendly?
With two little girls at home and a picky husband, these recipes are packed with familiar ingredients used in delicious, fun, and new ways. All of the recipes were not only tested by my family, but also by multiple families to make sure they work in real life. You'll find updated versions of classic recipes like American Chop Suey, Chicken Fingers, Carnitas Tacos, Orange Chicken, and more. All healthy, all packed with good for you ingredients, all delicious.
Is it easy to adjust the shopping lists?
Every recipe in the cookbook has a corresponding letter so that you can quickly eliminate or adjust items in the shopping list. It's a foolproof, easy system that makes meal planning simple and straightforward.
Can I use this cookbook without using the meal plan?
Absolutely! At the end of the day, this cookbook is full of 75 delicious, healthy recipes that I know you will love. They are my best recipes and I can't wait for you to try them. The meal plans and shopping lists complement the recipes, but the recipes can also stand on their own.
Thank you from the bottom of my heart! Writing a cookbook has always been a dream of mine and it never would have happened without the support of you! I appreciate you being here and can't thank you enough for all your support over the years.
Get delicious, healthy recipes delivered each week right to your inbox.
Join over 80,000 subscribers.