This homemade steak seasoning is the best way to make an amazing steak at home using pantry staples. Easy to make, versatile, and a great spice blend to have on hand.
17 CALORIES
4g CARBS
0g FAT
1g PROTEIN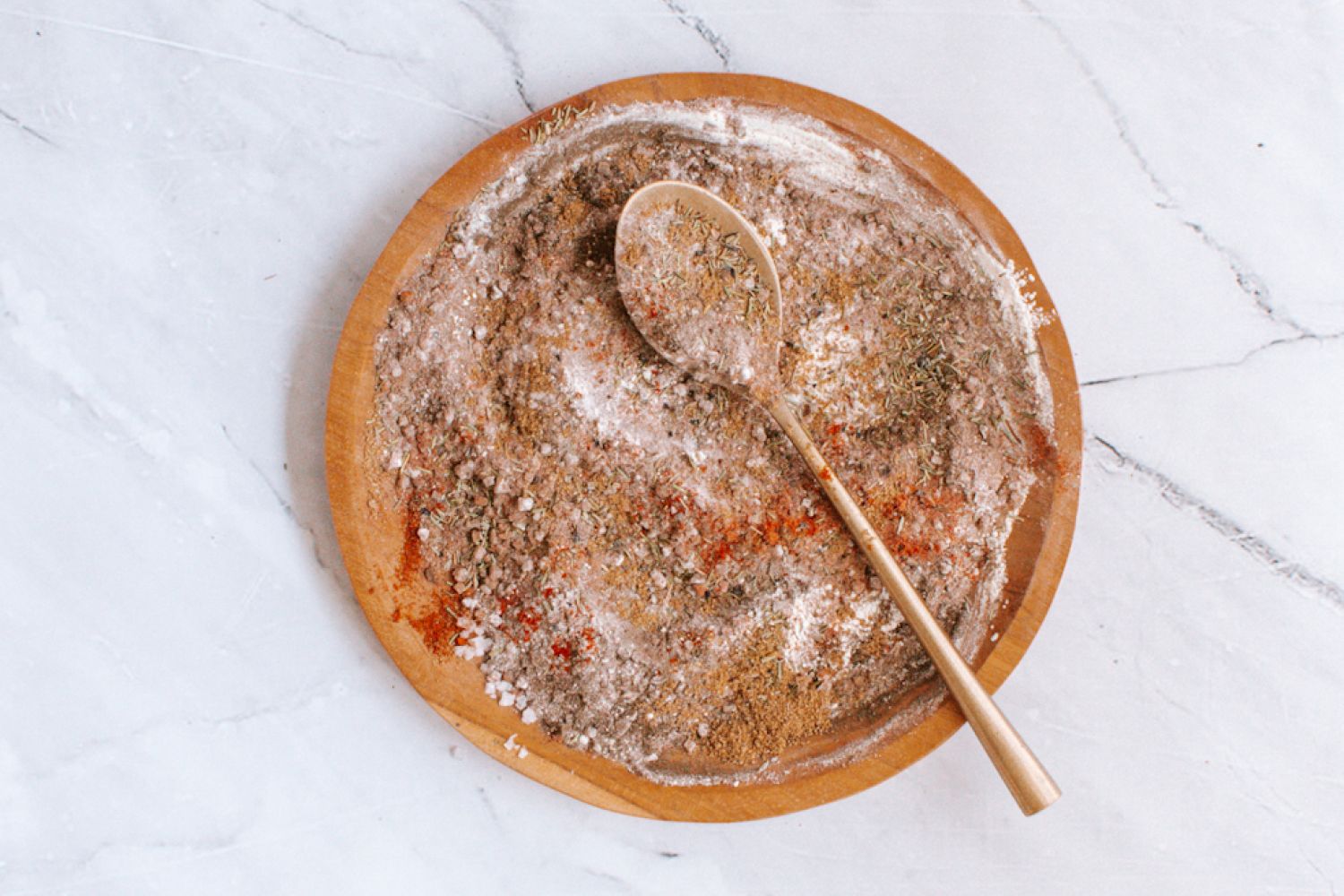 Kick your steak up with this delicious homemade steak seasoning. It's made with a combination of spices found in most pantries and will make any steak tastes like something from a steakhouse.
Steak seasoning is one of those amazing spice blends that take the standard salt and pepper seasoning and makes it even better with garlic, onion, paprika, and herbs. Using this simple steak run will givesyour steak a better flavor by working with the meat to bring out all of its natural flavors. You don't even have to limit the spices to meat; this seasoning blend works beautifully on chicken, pork, seafood, and even vegan dishes, as well!
Before you dive into the recipe, I invite you to learn more about steak seasoning, including how to properly store the spice mix and some of the many different ways you can use it.

What's In Steak Seasoning?
Steak seasoning varies by region, sometimes spicy, sometimes sweet, but the one we're talking making is the classic blend of kosher salt, black pepper, garlic powder, onion powder, chili powder, smoked paprika, thyme, and ground coriander – generally considered to be a pretty traditional steak blend.
Consider this recipe as your essential steak spice blend. Then you can level up to create your own unique creations adding cayenne for spice, dill or oregano for herbal notes, or even brown sugar for sweetness.
Let's talk about the salt - it's essential for a solid steak rub. If you can't find kosher salt – it tastes just the same if you substitute sea salt or coarse Himalayan pink salt (those are the ones with the bigger salt crystals). Make sure not to use traditional table salt since it has a much saltier flavor and lacks that signature crunch you want in a good steak rub.
How to Use Steak Rub
When using steak seasoning, think about the thickness of your steak. For thicker pieces, you will need more seasoning so that you can taste the seasoning in every bite. For smaller or thinner pieces of meat, you won't need quite as much. Just remember you can also add more seasoning but it's almost impossible to take it away.
A word of caution though – don't rub the steak seasoning into the meat. It seems like you should do it to help the flavor penetrate, but what will happen is that the seasoning will clump up and the flavor won't be evenly distributed. Instead simply press it on the steak so it adheres to the outside and is evenly distributed.
How Much Seasoning Do I Need for Steak?
Everyone has a personal level of seasoning and varies from person to person – however, while steak seasoning is a fantastic compliment to steak, it's important to be mindful of how heavy your hand is with it, as you can actually use too much; where that threshold is for you is something you will have to experiment with on your own!
I recommend starting out with only a light covering with a spoonful of seasoning; the rest of the steak seasoning you don't use can be stored to be used in something else later... or as an excuse to have steaks again!
How Long Will Steak Seasoning Last?
If you keep moisture out of your steak seasoning by putting it in a glass or plastic container with a tight lid, then you could continue using the same batch of seasoning for as much as six months after you make it – using old herb and spice containers from grocery stores works wonderfully.
Just be sure to store them somewhere dark and dry for maximum shelf life. Consider trying steak seasoning with any of these delicious steak recipes:

What Cut of Steak Should I Buy?
Steak seasoning will go with just about any cut of steak, and will cover up some of the sins of cheaper cuts while it helps more expensive ones shine – if you're looking for a good middle of the road cut, then you can't go wrong with a top sirloin cut, with ribeye and tenderloin both being fantastic options.
However, there is something that can be done with every cut – you just have to know what it is you want to do with it!
Is this the same as Montreal Steak Seasoning?
When it comes to making steak seasoning, there is no one way that is universally acknowledged as the only way to make steak seasoning. While there are a few different combinations out there that are popular, none are anywhere near as popular as Montreal Steak Seasoning - based on a dry rub that is used to prepare smoked meat from Romanian Jewish tradition, this particular blend is made up of garlic, coriander, black pepper, cayenne pepper flakes, dill seed, and salt.
What Else Can I Use Steak Seasoning For?
Steak seasoning is a versatile spice mix that can be used in ton of different, very interesting ways that don't have to involve beef at all!
Popcorn: Steak seasoning tastes great mixed into lightly buttered popcorn for a quick and healthy snack.
Fajitas: If you don't have the right spices to make a fajitas, don't worry! Steak seasoning is a fantastic substitute.
Marinade: Add a few spoonfuls of steak seasoning when you're marinading, it goes great with just about anything. Though it is best with beef.
Roasted Root Veggies: Sprinkle some steak seasoning onto your root veggies to give them a unique, mouthwatering flavor you will love. Here is a full guide to roasting vegetables.
Grilled vegetables: If you are already using the grill to cook steak, why not grill some veggies on the side as well. Consider some grilled broccoli, grilled Brussels sprouts, or grilled corn tossed with this steak seasoning.
Salad Dressing: If you're making your own salad dressing at home (which I highly recommend), then you can do no wrong by adding a bit of steak seasoning into the dressing.
Eggs: This is one that surprised me, but after learning that people season their eggs with steak seasoning I gave it a try and I haven't looked back!

More Homemade Seasoning Blends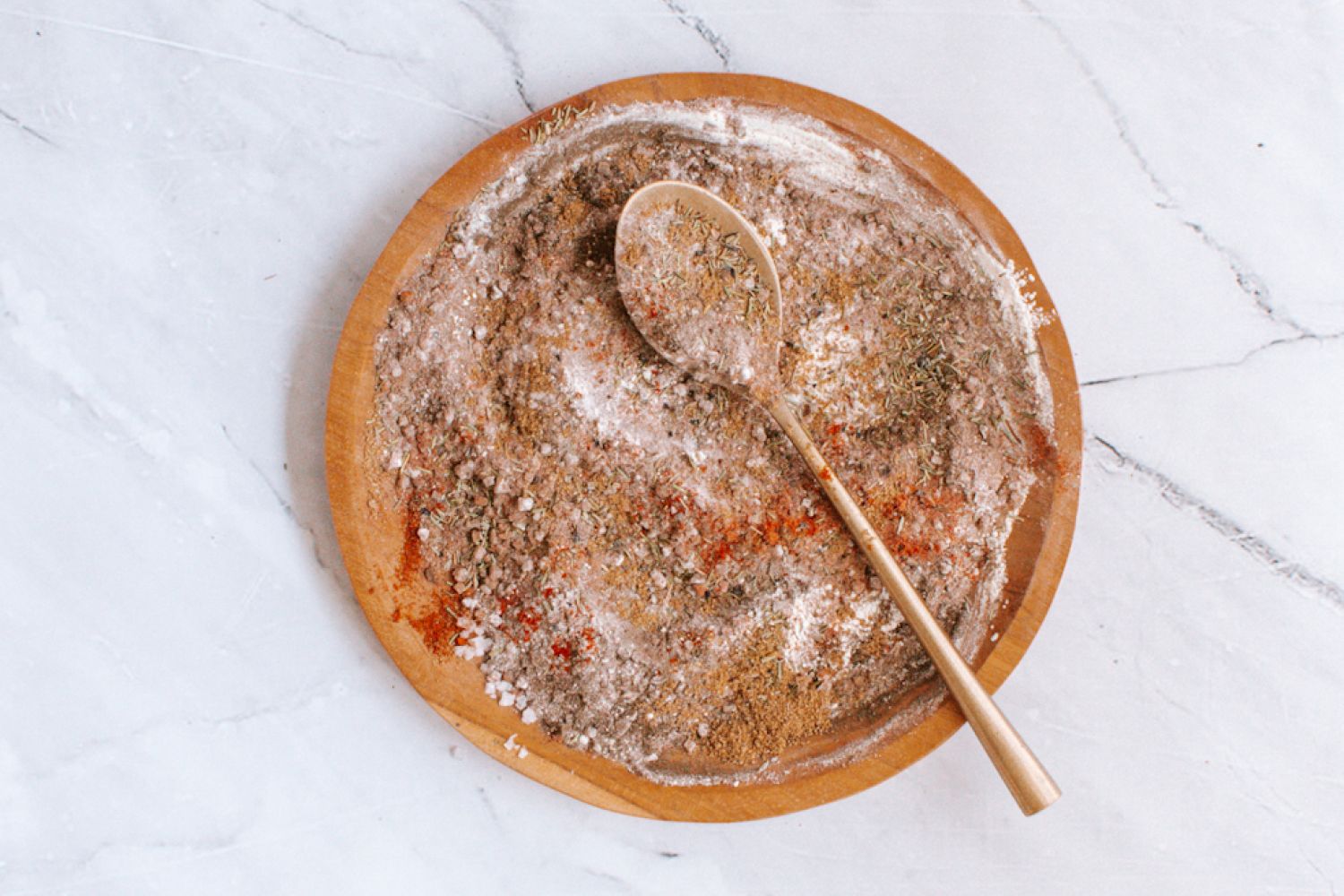 Homemade Steak Seasoning
PREP TIME: 2 Min
COOK TIME: 3 Min
TOTAL TIME: 5 Min
Print Recipe

Download PDF
Like this Recipe? Try our Meal Plans!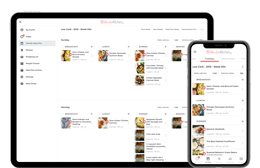 Weekly Meal Plans
Easy Shopping List
Healthy, Low Carb, & Vegetarian
Nutritional Information
Instructions
(Hide Media)
Nutritional Facts
Monounsaturated Fat 0g
0%
Polyunsaturated Fat 0g
0%
* Percent Daily Values are based on a 2,000 calorie diet. Your daily values may be higher or lower depending on your calorie needs.
The Nutritional Values provided are estimates only and may vary based on the preparation method.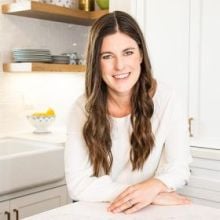 About the author
Meet

Kristen McCaffrey
Hi, I'm the cookbook author, recipe developer, and food enthusiast behind Slender Kitchen. I am obsessed with making healthy food that is easy to prepare and absolutely delicious. Meal planning is my secret weapon and I hope I can make meal time easier for you with our tried and tested recipes and foolproof meal plans.
Learn More
Get delicious, healthy recipes delivered each week right to your inbox.
Join over 80,000 subscribers.
Did you make this?
Snap a picture and show us what you made on Instagram or Facebook.
Tag us using @SlenderKitchen or #slenderkitchen.