Homemade curry powder to make all your favorite Indian dishes including curries, grilled proteins, roasted vegetables, and more.
21 CALORIES
3g CARBS
1g FAT
1g PROTEIN
Making your own homemade seasoning blends allows you to control both the flavor and the ingredients and this homemade curry powder is the perfect example of why I love to make my own spice mixtures. Many times, I find that store-bought curry powders lack some of the elements I love in a powder - the ginger and cinnamon and cardamom and spice. By making it at home, I can make sure it tastes exactly how I like it.
If you are already thinking about what you want to make with this, I'm with you. Consider starting with this Instant Pot Chicken Tikka Masala, Quick and Easy Chana Masala, or Slow Cooker Butter Chicken.
Let's start by talking about what curry powder actually is. Curry Powder is a simple name for a complex blend of cumin, coriander, turmeric, ginger, mustard, cinnamon, cardamom, black pepper, and cayenne pepper that is traditionally used in modern Indian cooking but today is used to add an amazingly deep flavor to a wide variety of foods. Last week in the store I saw everything from traditional curries to popcorn to nuts and even ice cream. Curry powder is used in everything these days.
The most common use for curry powder is in, you guessed it, curries! Curries are primarily known as dishes that come from the Indian subcontinent and they come in a delightful range of shapes, colors, and sizes. They can be dry, they can be wet…they can have coconut, they can be coconut free…the possibilities are endless! If you think about it, we're talking about an area of the world with almost 2 billion people in it. Of course, there's going to be a lot of variety!
Curry powder itself though is a more modern, western invention. The combination of spices is like what is called a Garam Masala, though with some changes to make it more palatable to sensitive 18th-century English tastes. After changing it, this combination of spices was sold to British merchants and soldiers as they boarded ships to return home from India.
It was a huge hit in the UK and today one-fifth of all restaurants in the UK are curry houses. This cultural dominance is down to this delicious blend of spices and their versatility. Before we go into the specifics of making your own homemade curry powder I want to share more information you might be interested in about this remarkable spice blend that will help you perfect the taste and make changes depending on what you like.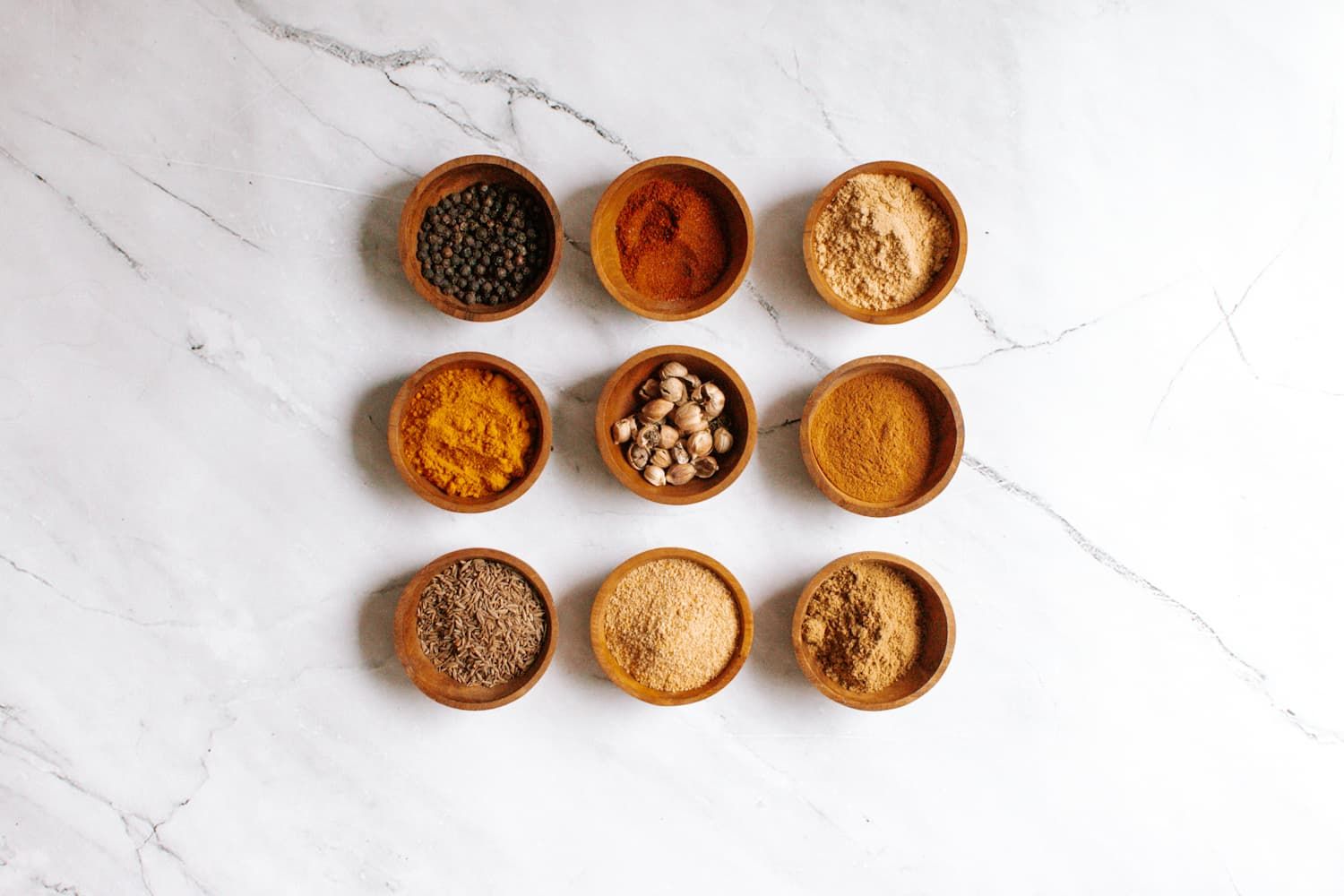 What is Curry Powder Made Of?
Curry Powder is one of those spice blends that has found its way into food from all around the world. While it is traditionally thought of as Indian, you can find variations on it in the UK, Jamaica, and of course in the United States. I recommend you start this culinary journey with our Homemade Curry Powder first though as it will give you a solid base to start experimenting from. Here are the spices you can find in curry powder.
Ground Cumin: Adds a smoky flavor that brings the other flavors of the blend together.
Ground Coriander: This is one of the primary flavors in curry and has a taste like no other spice.
Ground Turmeric: An incredibly powerful earthy and bitter spice that is very easy to overuse. It adds fantastic color to any dish though and as part of a blend, it is amazing.
Ground Ginger: A great way to add a little bit of a bite to any dish without being overly spicy.
Dry Mustard: Adds a little bit of pungent spice to any dish.
Ground Cinnamon: While most commonly found in sweet dishes in western cuisines, cinnamon can add a gentle spicy flavor if used in a certain way and is fantastic for elevating meat.
Ground Cardamom: Cardamom has a complex flavor profile with hints of mint, citrus, herbs, and spiciness all at the same time. Imagine how that will work here!
Ground Black Pepper: A little bit of peppery spice without the heat. There's a reason it's the most popular spice.
Cayenne Pepper: This is where all the spiciness in your curry will come from. It can range from a very nice mild taste to a spicy burn all based on how much cayenne pepper you add.
Recipes That Use Curry Powder
Other Ways to Use Curry Powder
Curry powder doesn't just have to be used to make a curry or stew, there are a ton of creative ways to use curry powder.
Curry Spiced Hummus: Add a couple of spoonfuls of curry powder to your favorite hummus either homemade or store-bought, it works great either way.
Curry Egg Salad Sandwich: Take your traditional egg salad sandwich to a whole new level with a light sprinkling of curry powder. Watch as the color shines with the mix.
Curry Salad Dressing: White wine vinegar and yogurt come together with curry powder to make a delicious salad dressing.
Roasted Vegetables: Add a bit of a flavor-filled bite to your roasted vegetables really make them stand out on their own. Drizzle a little extra virgin olive oil on your vegetables before you roast them then sprinkle curry powder on them and cook them like you normally would.
Sweet and Spicy Curried Nuts: Coat nuts in curry powder mixed with sugar for a delicious snack.
Curry Flavored Popcorn: A little bit of butter and a healthy shaking of curry powder on your popcorn will leave you craving more.
Curried Pumpkin Pie: If you aren't a big fan of pumpkin pie then you might want to consider adding curry powder to it. It gives the pie a completely different flavor profile that you will fall in love with.

Other Curries
Clearly there is a huge variety when it comes to curry flavor. One of my favorites and one that might just be the most popular is Thai Curry, which as you might guess, comes from Thailand. Thai curries tend to be a little sweeter than those you would find in India, but that doesn't make them a sweet dish by any means. A Thai Curry makes a gorgeous dinner with all the colors. If you're interested in trying out a Thai curry then take a look at my recipe for slower cooker Thai Green Curry Chicken. Just so you know, Thai curry is very different from curries from the Indian subcontinent.
If you're looking for something a little bit closer to the curry powder from this recipe then you might want to try out these recipes which also come from the Indian subcontinent, just like our Homemade Curry Powder.
Curry Recipes to Try
Homemade Curry Powder
PREP TIME: 5 Min
COOK TIME: 5 Min
TOTAL TIME: 10 Min
Print

Download

Get in your Inbox
Ingredients
1/2

tsp

ground black pepper

1/2

tsp

cayenne pepper (adjust to taste for mild or spicy)
Like this Recipe? Try our Meal Plans!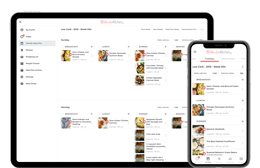 Weekly Meal Plans
Easy Shopping List
Healthy, Low Carb, & Vegetarian
Nutritional Information
Instructions
(Hide Media)
Switch to prevent your screen from going dark.
Nutritional Facts
Monounsaturated Fat 0g
0%
Polyunsaturated Fat 0g
0%
* Percent Daily Values are based on a 2,000 calorie diet. Your daily values may be higher or lower depending on your calorie needs.
The Nutritional Values provided are estimates only and may vary based on the preparation method.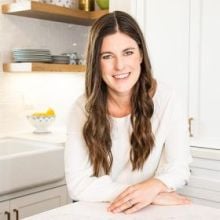 About the author
Meet

Kristen McCaffrey
Hi, I'm the cookbook author, recipe developer, and food enthusiast behind Slender Kitchen. I am obsessed with making healthy food that is easy to prepare and absolutely delicious. Meal planning is my secret weapon and I hope I can make meal time easier for you with our tried and tested recipes and foolproof meal plans.
Learn More
Get delicious, healthy recipes delivered each week right to your inbox.
Join over 80,000 subscribers.
Did you make this?
Snap a picture and show us what you made on Instagram or Facebook.
Tag us using @SlenderKitchen or #slenderkitchen.