This hearty Minestrone Soup is made with tons of fresh vegetables, pasta, white beans, and a garlicky tomato broth.
363 CALORIES
318g CARBS
11g FAT
15g PROTEIN
This classic Minestrone Soup is filled with fresh vegetables and bursting with everything your body craves on a cold day! Soup is one of our favorite things to have on hand and this classic Italian vegetable soup delivers every time. We also love this Italian Vegetable and Bean Soup.
We all know canned soups can be salty, bland, and unappetizing. I'm here to tell you that if the only minestrone soup you've ever had came from a can, then you are massively missing out.
Homemade Minestrone Soup is made with tons of fresh vegetables, pasta or rice, and a rich tomato broth. It's the ultimate clean-out-your-pantry soup since there is no set recipe for classic Italian Minestrone. In fact, this Italian vegetable soup was created as a way to use up extra vegetables and is meant to change with the seasons.
It can be made with any combination of vegetables, pasta, rice, beans, potatoes, herbs, and broth you like. Today we are sharing the version we make most often, but feel free to switch things up based on what you have on hand.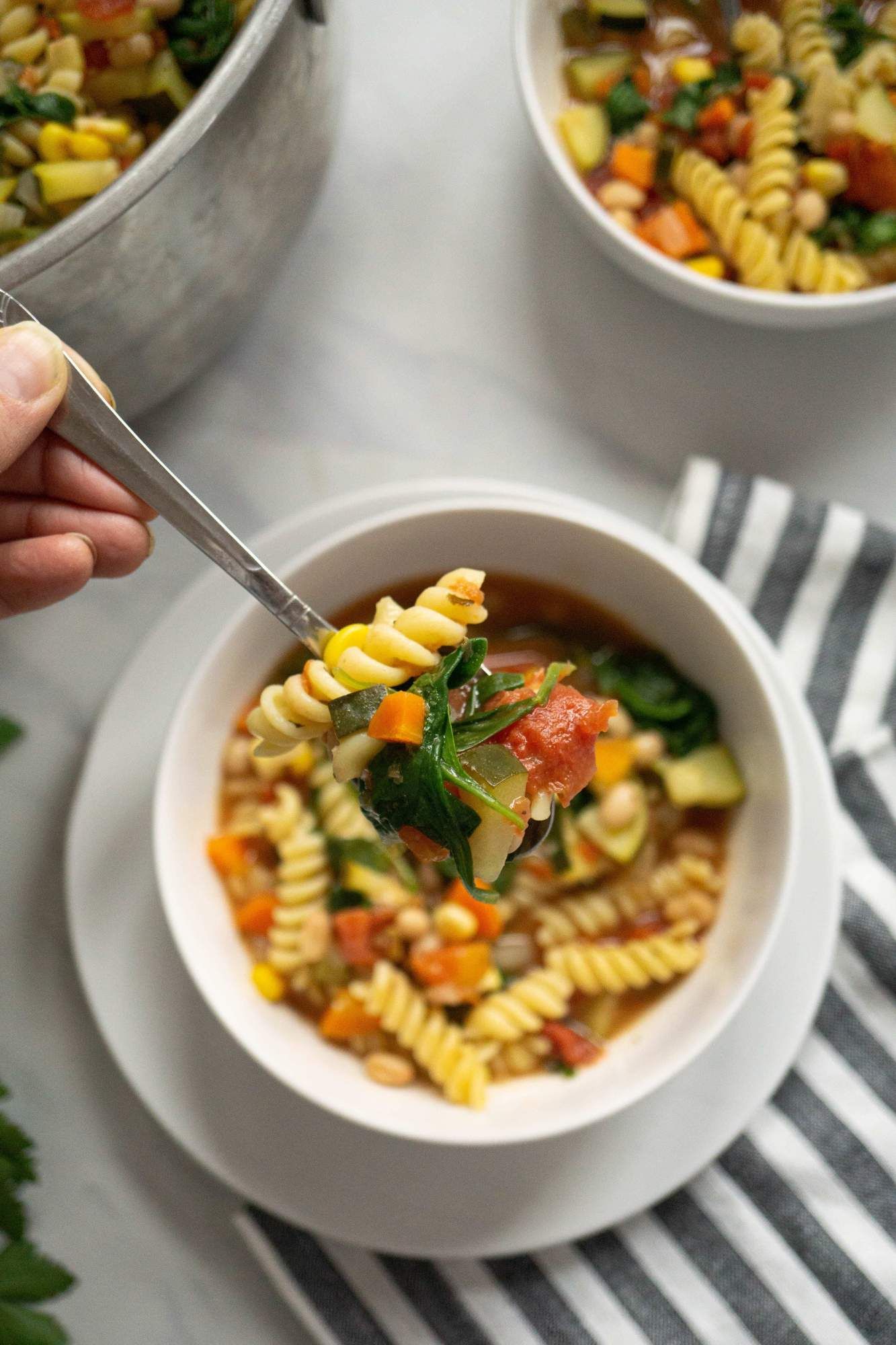 What is Minestrone Soup?
Minestrone soup is a classic Italian vegetable soup. It is usually made with seasonal vegetables, many times with pasta, rice, or beans, Normally it is made with chicken or vegetable broth flavored with tomatoes or tomato paste. Sometimes it is made with a parmesan rind or pancetta for additional flavor.
Depending on who is making your minestrone soup and what season it is, you will find different ingredients. Common vegetables in minestrone include onions, celery, carrots, garlic, tomatoes, zucchini, summer squash, green beans, corn, spinach, potatoes, cabbage leeks, and peas. Additionally, white beans, kidney beans, small pasta noodles, or rice may be added.
The soup also normally has fresh herbs including thyme, parsley, or rosemary. It may be finished with fresh lemon juice and Parmesan cheese.
Where Does Minestrone Soup Come From?
The earliest versions of Minestrone soup actually predate the Roman Empire, all the way back to Latin tribes hailing from Italy. These tribes were vegetarian by necessity, living mostly on staple vegetables like lentils, cabbage, carrots, and garlic.
The main dish during this time was a porridge made from spelt flour cooked in salt water with whatever vegetables they had on hand added to it. Over time this soup transformed into the Minestrone soup we know today.
Ingredients and Substitutions
Minestrone soup is versatile so think of this ingredient list as a jumping-off point. Adjust it based on what's in season and what you have on hand.
Onion and garlic: Any good soup starts with onion and garlic sauteed in olive oil. Fresh garlic is best here since it adds the most flavor to the dish.
Italian seasoning: Minestrone soup can be made with fresh herbs or dried herbs. Italian seasoning is an easy option since it contains dried oregano, thyme, basil, rosemary, sage, marjoram, and red pepper flakes. Fresh herbs bring even more flavor to the soup. Add a few sprigs of fresh oregano, thyme, or rosemary. Bay leaves are often added for extra flavor as well.
Vegetables: Virtually any vegetable can be used in minestrone soup. Normally seasonal vegetables are used. This version includes summer squash, zucchini, carrots, corn, and spinach. Other popular options include kale, green beans, potatoes, cabbage, peas, squash, and
Tomatoes: Tomatoes are an essential ingredient in this Italian soup and give the broth its red color. Use fresh or canned tomatoes. When using fresh tomatoes, make sure they are in season and cook them down until they begin to break down and release their juices.
Broth: Vegetable and chicken broth are the most common options, but any broth can be used.
Pasta: Pasta is a popular addition to minestrone soup. Usually, small pasta shapes are used but any type of pasta works. Minestrone can also be made without pasta.
Beans: Like pasta, beans are often added to minestrone but are not required. The most common beans are cannellini beans, kidney beans, navy beans, and Northern white beans.
Garnish: Fresh parsley or basil is used to garnish this Italian soup along with a sprinkle of freshly grated Parmesan cheese. If you have the rind of the Parmesan cheese, add it to the broth for even more flavor.
How to Make Minestrone in the Slow Cooker or Instant Pot
Yes! This recipe is amazing in a slow cooker and instant pot.
For making it in the slow cooker, add all of the ingredients, except the pasta. Cook them for 6 hours on low or 3-4 hours on high. When there are 20 minutes left, add the pasta. This will allow the pasta time to cook and soak up some of the amazing flavor you've been developing over the past few hours. If using quick-cooking vegetables you want to stay tender-crisp, add them towards the end.
Cooking minestrone soup in the instant pot is a little bit more complicated. Start off by sautéing your onion and garlic in the instant pot and add the vegetables, excluding the spinach. Then add your pasta, diced tomatoes, broth, herbs, and salt and pepper to taste. Pressure cook this for 2 minutes then do a quick release so you can relieve the pressure quickly and get inside.
At this point, you can add your canned beans and spinach and sauté for another 5 minutes, or until the beans and pasta are cooked through.
Storing and Freezing Leftovers
One of my favorite things about soup is how well it keeps in the freezer. Minestrone soup will keep in the freezer for as many as 3 to 4 months.
Simply put it in a container, and let it freeze. Make sure the container isn't completely full though because the soup will expand when it freezes. I'm a big fan of using freezer-safe Ziploc bags and filling them with serving-sized helpings. This way, if I want some soup, all I have to do is take a bag out of the freezer and reheat exactly how much I want!
Using the bags also allows me to freeze the soup laying flat, so I get stackable bags of soup.
Pro tip: If you are making this soup with pasta, consider cooking the pasta separately and adding it right before you serve. Pasta easily overcooks in soup and can get mushy.
What to Eat With Minestrone Soup
Minestrone soup is one of those soups that is just made to be eaten with crusty bread. Since this soup has vegetables, pasta, and beans, you don't really need anything extra.
When serving the soup, it is delicious with fresh parsley, basil, Parmesan cheese, and lemon. We also love adding some fresh pesto on top for extra flavor.
If you want to serve something on the side, we love making an easy spring mix or arugula salad. It is also delicious with a homemade frittata for some extra protein.
Frequently Asked Questions
Here are the most common questions about this minestrone soup.
This recipe is very similar to the Olive Garden soup, you just need to choose the same vegetables, pasta, and beans to make a true copycat. Olive Garden's minestrone soup contains celery, carrots, zucchini, white beans, kidney beans, green beans, spinach, and ditalini pasta.
Minestrone soup can be stored in the fridge for 4-5 days in an airtight container. Reheat it in a soup pot or in the microwave.
Although minestrone is typically a vegetarian soup, you can add meat if you like. Italian sausage, ground turkey, chicken thighs, or shrimp would all be delicious.
Minestrone Soup
PREP TIME: 10 Min
COOK TIME: 30 Min
TOTAL TIME: 40 Min
Print

Download

Get in your Inbox
Ingredients
3

cups

summer squash, chopped

1

cup

canned corn, drained (or frozen)

32

oz.

canned diced tomatoes

8

oz.

pasta (regular, whole wheat, or GF)

15

oz.

canned white beans, rinsed and drained

3

cups

fresh baby spinach
Like this Recipe? Try our Meal Plans!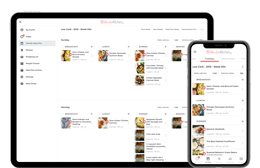 Weekly Meal Plans
Easy Shopping List
Healthy, Low Carb, & Vegetarian
Nutritional Information
Instructions
(Hide Media)
Switch to prevent your screen from going dark.
Nutritional Facts
Monounsaturated Fat 0g
0%
Polyunsaturated Fat 0g
0%
* Percent Daily Values are based on a 2,000 calorie diet. Your daily values may be higher or lower depending on your calorie needs.
The Nutritional Values provided are estimates only and may vary based on the preparation method.
this soup can be made with or without pasta and/or beans. Use any vegetables you have on hand or that are in season.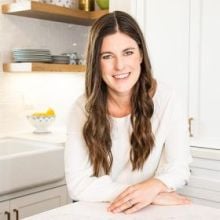 About the author
Meet

Kristen McCaffrey
Hi, I'm the cookbook author, recipe developer, and food enthusiast behind Slender Kitchen. I am obsessed with making healthy food that is easy to prepare and absolutely delicious. Meal planning is my secret weapon and I hope I can make meal time easier for you with our tried and tested recipes and foolproof meal plans.
Learn More
Get delicious, healthy recipes delivered each week right to your inbox.
Join over 80,000 subscribers.
Did you make this?
Snap a picture and show us what you made on Instagram or Facebook.
Tag us using @SlenderKitchen or #slenderkitchen.