These easy Lentil Falafel taste just like traditional falafel but are made with lentils instead! These healthy, baked, fiber-filled patties make a delicious sandwich filling and vegetarian meal.
199 CALORIES
25g CARBS
7g FAT
10g PROTEIN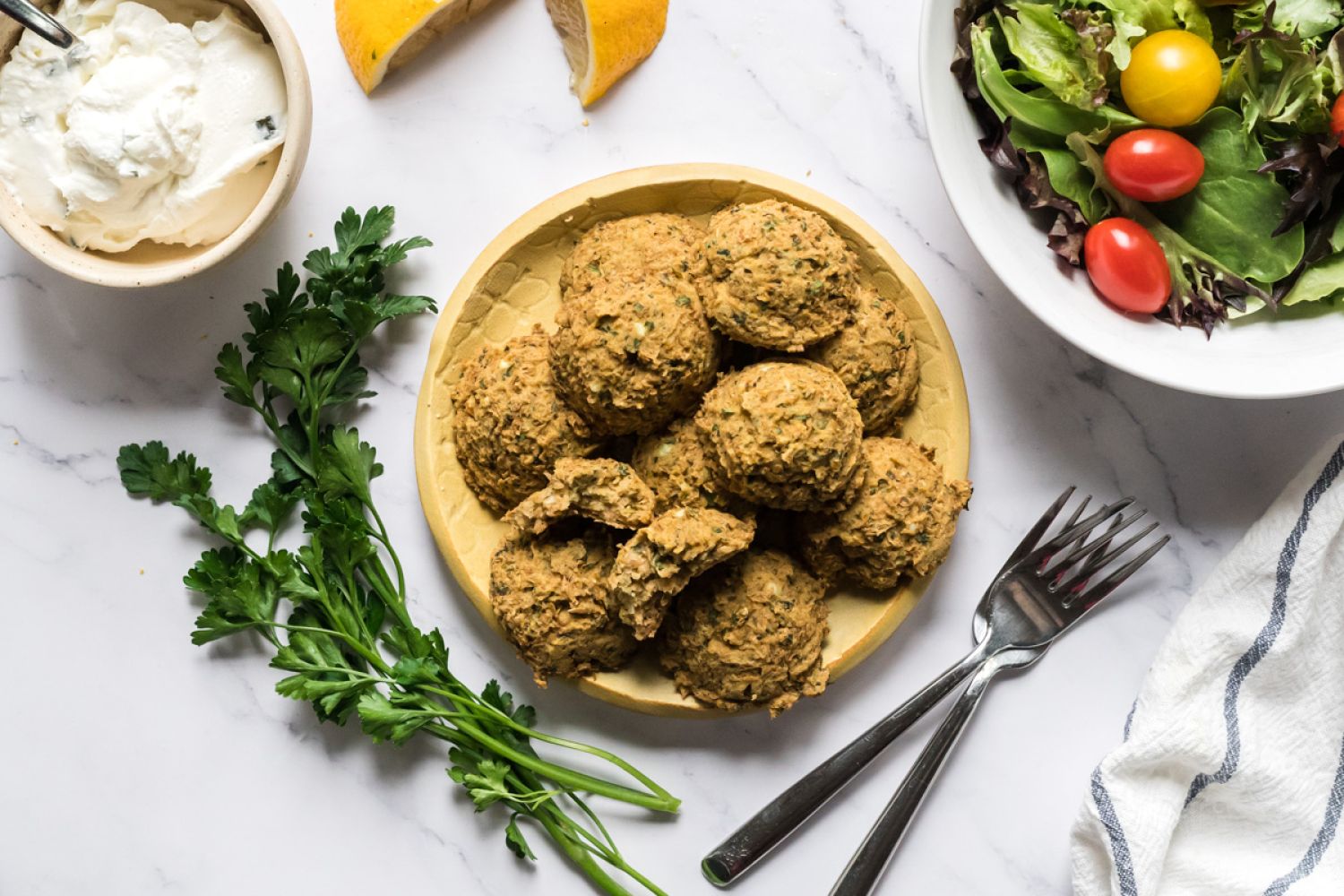 We love falafel around here but sometimes we like to mix things up! That's why we started making these Lentil Falafel instead of the traditional chickpea falafel. Packed with all the flavor of take-out falafel but baked in the oven for a healthier treat. Serve them alongside some Artichoke Hummus and an Israeli Salad for a delicious meal.
When I first came across the idea of making falafel with lentils, it was like someone had switched on a light bulb in my head. I couldn't believe I hadn't thought of it because we really love lentils around here. Just check out this Lentil Salad, Lentil Meatballs, and Lentil Tabbouleh if you weren't sure.
Turns out, it's not quite as easy as I thought, but after some experimenting, we perfected the baked lentil falafel. They are deliciously crunchy on the outside, soft and pillowy on the inside, and full of flavor.
The best part is that this vegan dish can be customized based on what you like and what you have at home. Spice things up by adding jalapenos or crushed red pepper flakes. Swap out the basil for cilantro. Try different toppings and side.
When it comes to serving up this tasty falafel, make a tasty vegetarian bowl or go the classic Mediterranean route by serving them with pita bread and a side of hummus. Simple, easy, and delicious!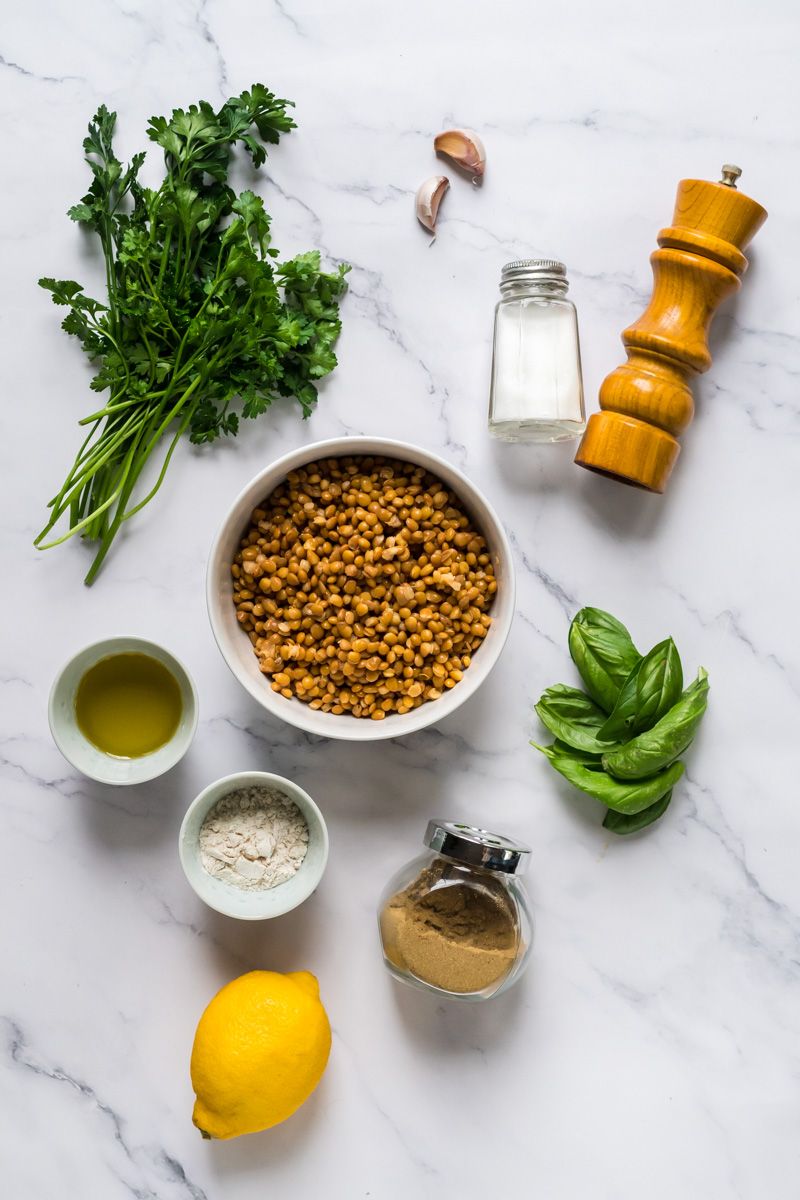 Ingredients and Substitutions
This lentil falafel recipe is so easy to make that you'll start wondering why you didn't make it sooner! All you need is a food processor, your oven, and the key ingredients listed below.
Lentils: For really moist falafel, I prefer using canned lentils. However, feel free to swap them out for home-cooked lentils instead. Green or brown lentils work best, red lentils are too soft. For a more authentic take on falafel, you can swap in canned or cooked chickpeas.
Fresh Herbs: Fresh basil and parsley add a ton of bright, herbaceous flavor to this Mediterranean-inspired dish. You can swap them out for cilantro, dill, chives if you prefer.
Olive Oil: This helps the falafel to crisp up and get that nice, crunchy exterior we're going for.
Whole Wheat Flour: Canned lentils tend to have little-to-no starch and crumble apart easily. Adding some whole wheat flour brings in the much-needed starch needed to help the lentil falafel hold its shape. Any flour will work if you need a gluten-free option.
Garlic: Make sure to opt for fresh garlic cloves if possible. Otherwise, garlic powder will work in a bind.
Lemon: By using both lemon juice and lemon zest, we enhance the flavors of the ingredients while brightening up the overall dish.
Spices: I like to keep things simple by seasoning my baked falafel with salt, pepper, and cumin. Feel free to add a pinch of cayenne for an extra kick.
Ways to Serve Lentil Falafel
There are so many ways to serve this delicious baked lentil falafel that I don't even think that I can name them all! Falafel is commonly served on mezze plates alongside hummus and pita, but why limit ourselves? There are plenty of other ways to get creative with this delicious gluten-free falafel recipe.
Here are some of my favorite ways to use falafel:
Burgers. Falafel with pita is delicious, but have you ever had falafel as a burger? Substitute the patty of any of my burger recipes with this falafel and you have an explosion of flavors waiting for you! I especially love it with these Portobello Burgers because the contrast between the creamy avocado and crunchy falafel is texture heaven.
Wraps. Falafel wraps are ultra-popular throughout the Middle East for a reason… They're delicious! All you need is a lavash wrap, tahini dressing or hummus, red onion, lettuce, tomatoes, and your falafel for a mouth-watering healthy lunch.
Salads. Swap out the protein on any of your favorite Mediterranean-inspired salads for this falafel recipe and you won't be disappointed. For example, substitute the chickpeas in this Easy Mediterranean Salad for some falafel patties and drizzle on some tahini dressing. It's also delicious with this simple Cucumber Salad. Mmm, I can feel my mouth watering already!
Mezze plates. Go the traditional route and serve up a delicious mezze plate with this lentil falafel recipe as the star of the show! Pair with sides like pita bread, raw veggies, hummus, and tzatziki. Perfect for dinner parties and afternoon snacks!
How can I use leftover falafel?
Leftover falafel is great for:
Sandwiches and wraps. Where you'd typically put the meat, add falafel and fun toppings and condiments instead.
Pasta salad: Add diced falafel to cold pasta with some feta, red onions, and black olives. Make a tahini dressing and pour that over the top. Mix together and enjoy!
Meditteranean quesadillas: Falafel quesadillas! Try feta (I know, I know, but I really can't get enough of that delicious, salty cheese!) or goat cheese instead of your typical shredded cheddar.
Snack plate: Grab some raw veggies, dip, chips or crackers, olives, and your leftover falafel.
How do you cook dried lentils?
Lentils are easy to cook. They don't require any pre-soaking like other beans, either, so you can take them from the pantry to table in about 30 minutes. Not bad, not bad!
First, though, you should rinse them and pick out any little rocks or shriveled lentils that may have gotten into the bag. Then, add lentils, water (the ratio is two-to-one, water-to-lentils, like rice), a bay leaf, and garlic to a pot. Bring it to a boil, then reduce the heat to a simmer. Cook them uncovered for 20-30 minutes until they are nice and tender. If they aren't finished cooking but are getting dried out, you can add a little more water as you go.
When they are finished cooking, allow them to cool before adding them to your other falafel ingredients. If they make the mixture too wet, add more flour until they are easier to patty up.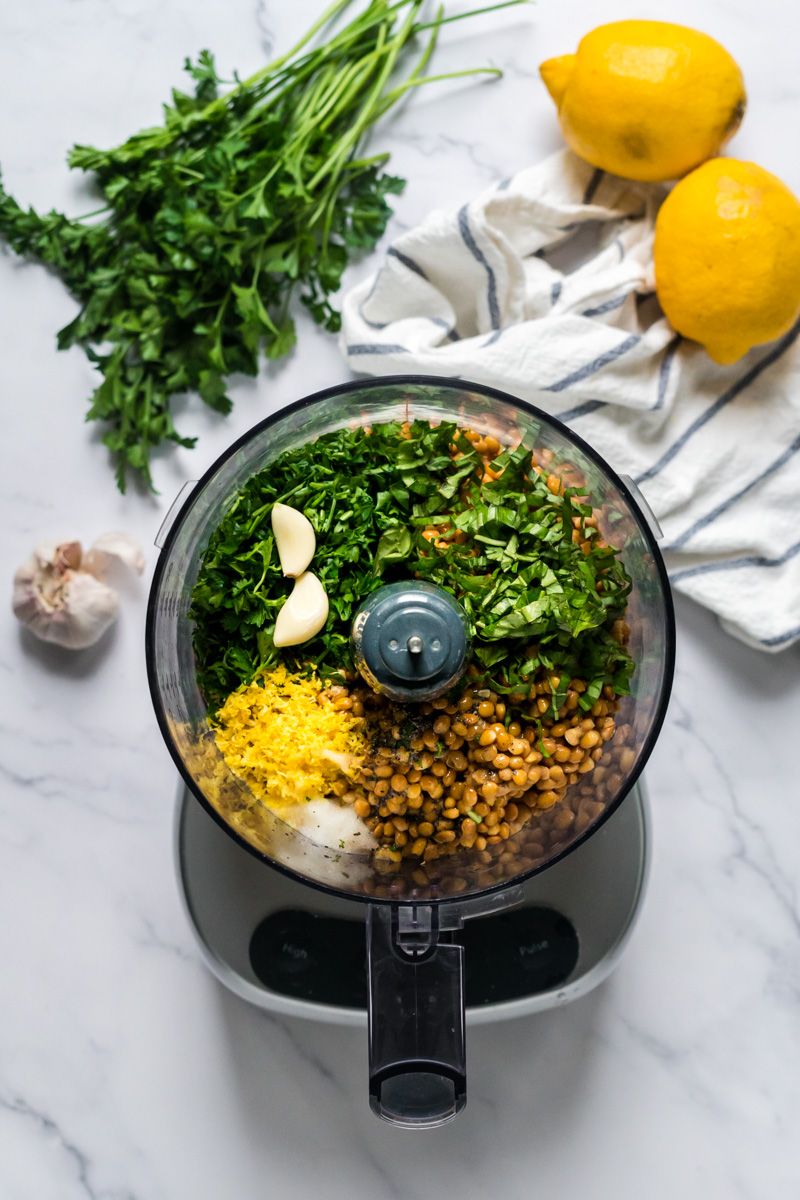 Leftover Falafel Storage Tips
If you end up with some leftovers, storing falafel is a breeze. Simply allow them to cool to room temperature, then transfer them to an airtight container in the fridge for up to 5 days.
Wondering how to freeze falafel? It's easy! I recommend first placing them in the freezer while they're still on the baking sheet for about 20 minutes or so. Once they've chilled, separate each of the falafel patties with parchment paper to prevent sticking and place them in an airtight container for up to 6 months.
Frequently Asked Questions
Here are the answers to some of the most frequently asked questions about this baked lentil falafel recipe:
I would advise against it for two reasons: flavor and crumble factor. Canned chickpeas tend to have a briny, tinny flavor, while dried chickpeas offer a more straightforward and pure flavor.
Additionally, canned chickpeas are already cooked, which means they've lost all the starch that binds them together. So when you try to bake falafel, they tend to just fall apart. That's why I prefer using dried chickpeas in my recipes instead.
The most major reason for you to get dense, dry falafels is because they've been over-baked in the oven. Or if you're using dried chickpeas or lentils, you might not be cooking them long enough.
Unfortunately no, raw lentils won't work in this falafel recipe. The dried lentils aren't cooked yet and won't work well for falafel and will result in your falafel patties crumbling. They also are not easy to digest.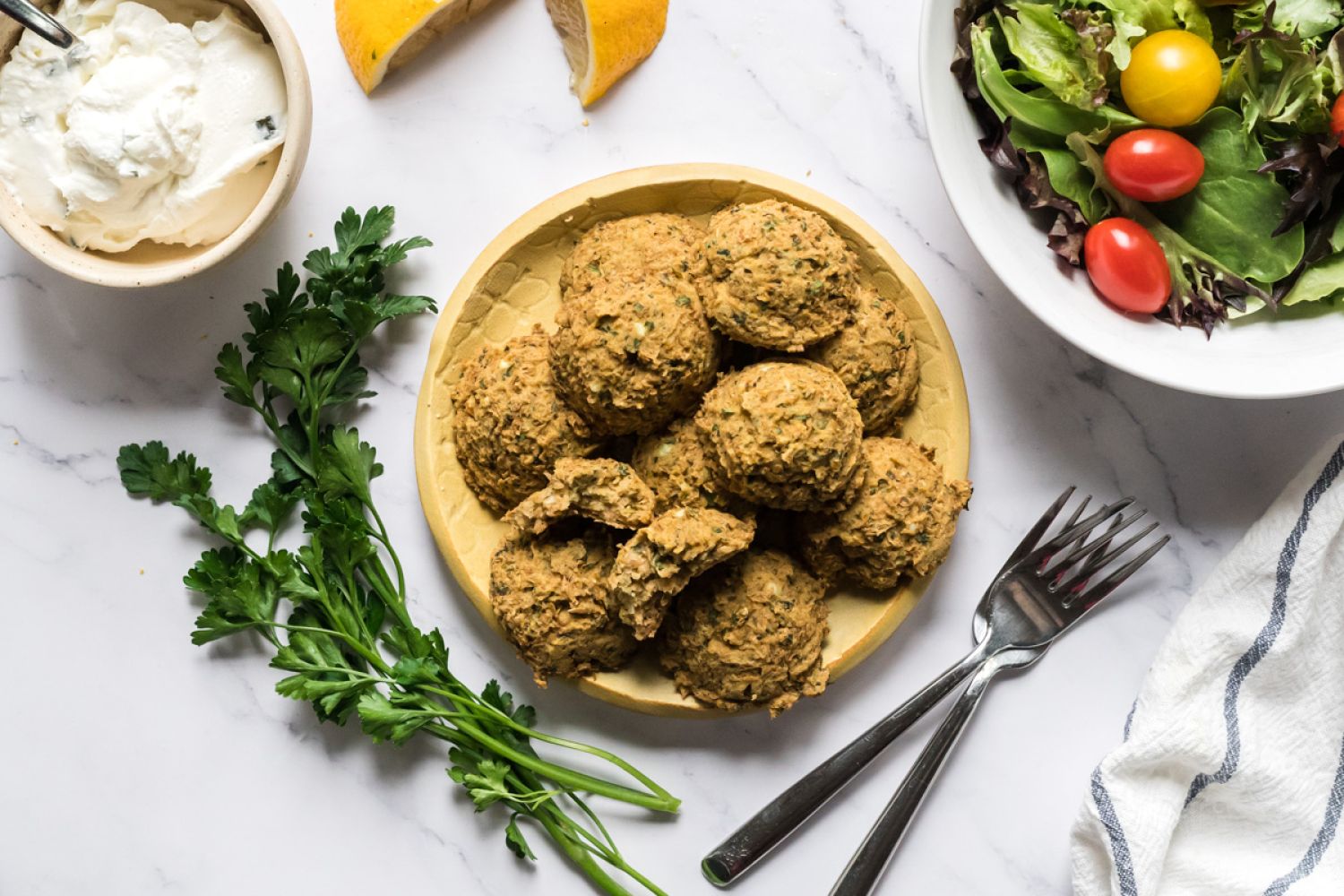 Lentil Falafel
PREP TIME: 10 Min
COOK TIME: 20 Min
TOTAL TIME: 30 Min
Print

Download

Get in your Inbox
Ingredients
2

cups

canned lentils, rinsed and drained (you could use traditional chickpeas)

2

tbsp.

whole wheat flour
Like this Recipe? Try our Meal Plans!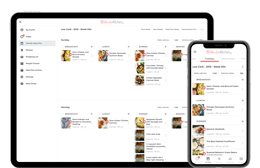 Weekly Meal Plans
Easy Shopping List
Healthy, Low Carb, & Vegetarian
Nutritional Information
Instructions
(Hide Media)
Switch to prevent your screen from going dark.
Nutritional Facts
Serving Size:
3 falafel patties
Monounsaturated Fat 0g
0%
Polyunsaturated Fat 0g
0%
* Percent Daily Values are based on a 2,000 calorie diet. Your daily values may be higher or lower depending on your calorie needs.
The Nutritional Values provided are estimates only and may vary based on the preparation method.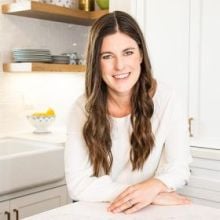 About the author
Meet

Kristen McCaffrey
Hi, I'm the cookbook author, recipe developer, and food enthusiast behind Slender Kitchen. I am obsessed with making healthy food that is easy to prepare and absolutely delicious. Meal planning is my secret weapon and I hope I can make meal time easier for you with our tried and tested recipes and foolproof meal plans.
Learn More
Get delicious, healthy recipes delivered each week right to your inbox.
Join over 80,000 subscribers.
Did you make this?
Snap a picture and show us what you made on Instagram or Facebook.
Tag us using @SlenderKitchen or #slenderkitchen.