Top Twenty Recipes of 2022
Today we are sharing all the most popular recipes of 2022! Delicious ideas for breakfast, lunch, and dinner.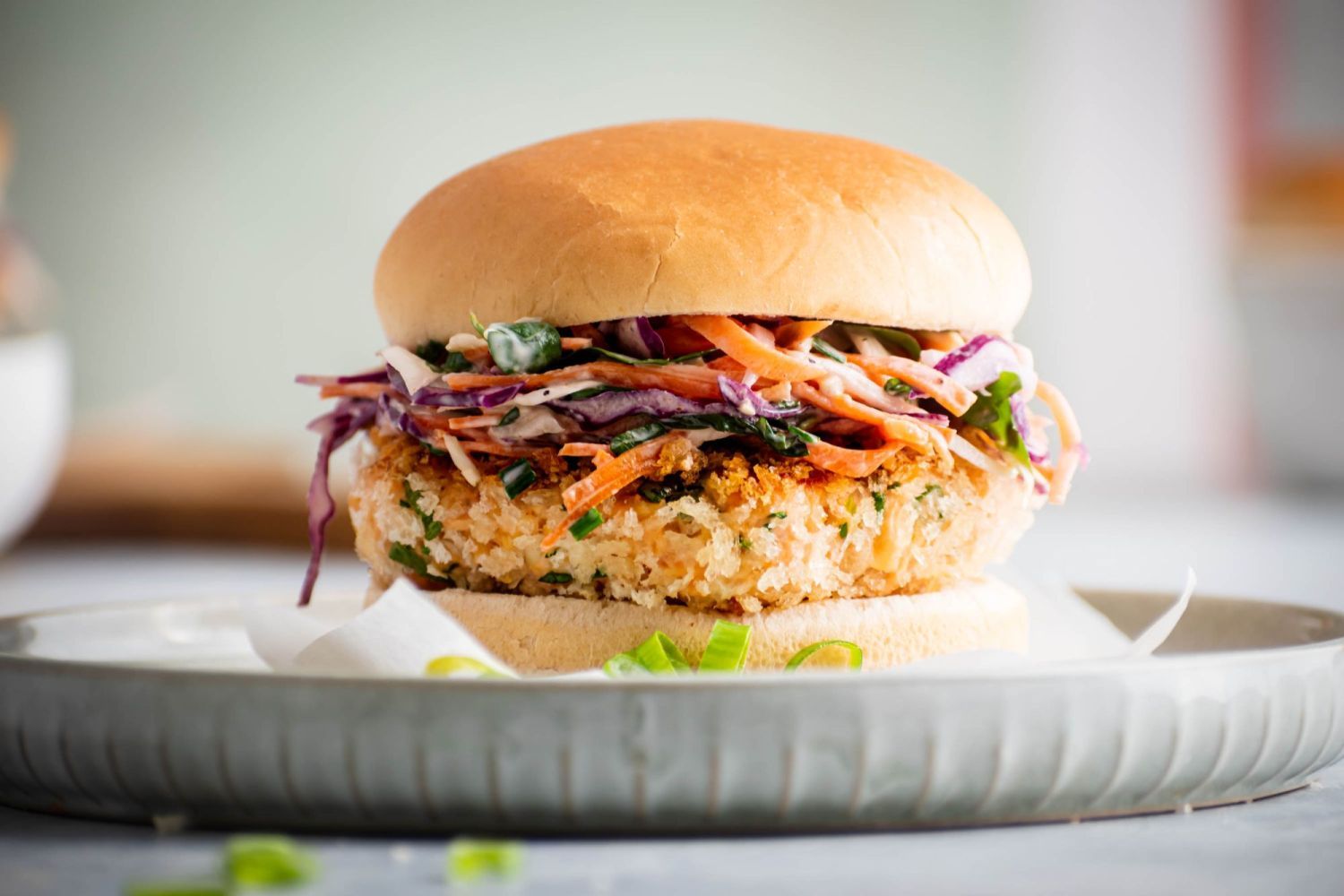 Find the top twenty recipes from Slender Kitchen for 2022! This list is compiled from the top visited posts from the past year plus my five personal favorites!
Did your favorite recipe make the list? If not, share it in the comments!
I also want to take this time to say THANK YOU! Thank you for being part of our Slender Kitchen community. Thank you for taking the time to review recipes, send emails, share comments, and visit the website. We are so grateful to each of you!
Now on to the recipes!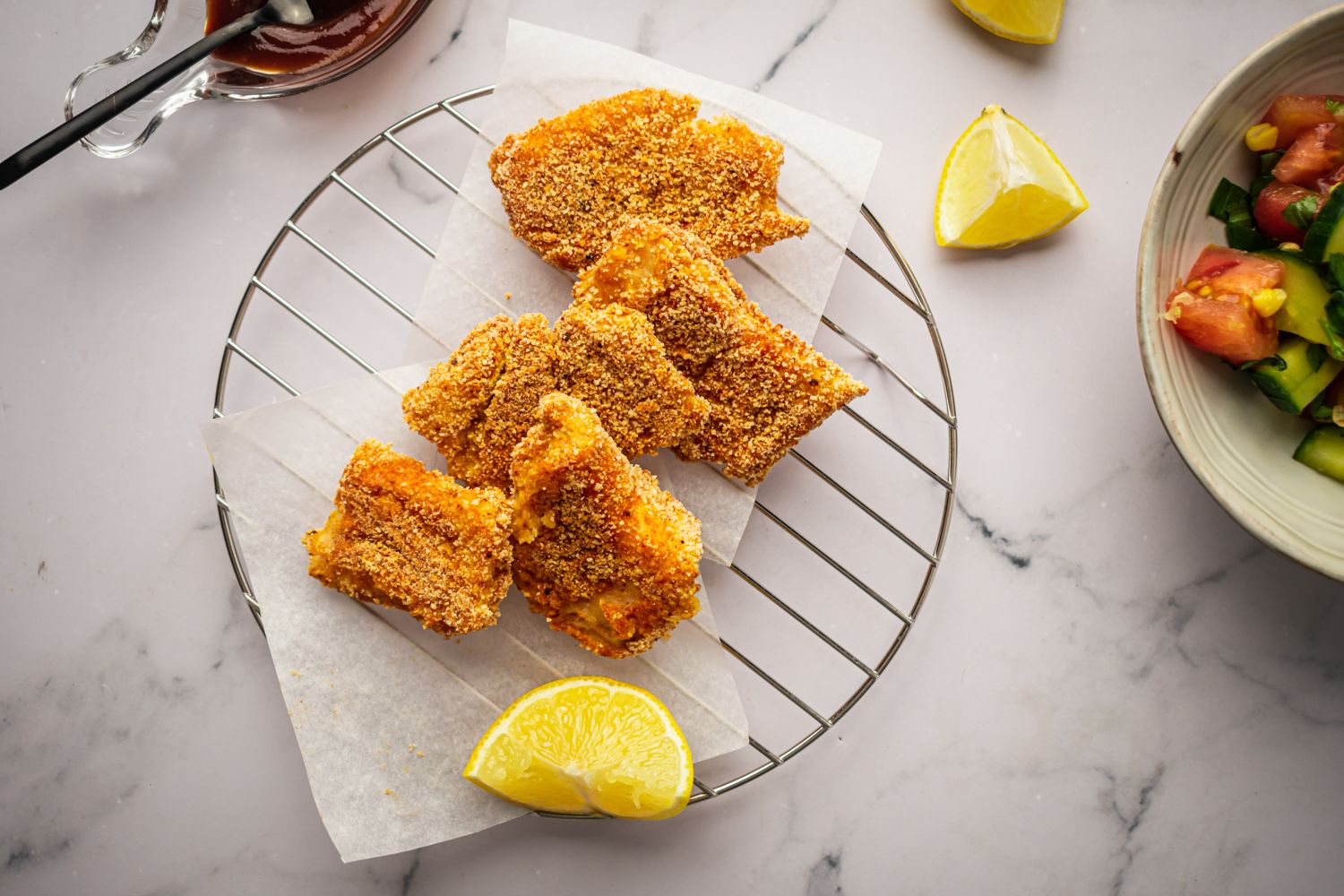 I am a huge fan of fish and chips and this super easy baked breaded fish recipe was on constant rotation this year. Served with some baked fries and a green salad, it is a meal I could eat again and again.
Plus you only need 5 ingredients! That's always a winner.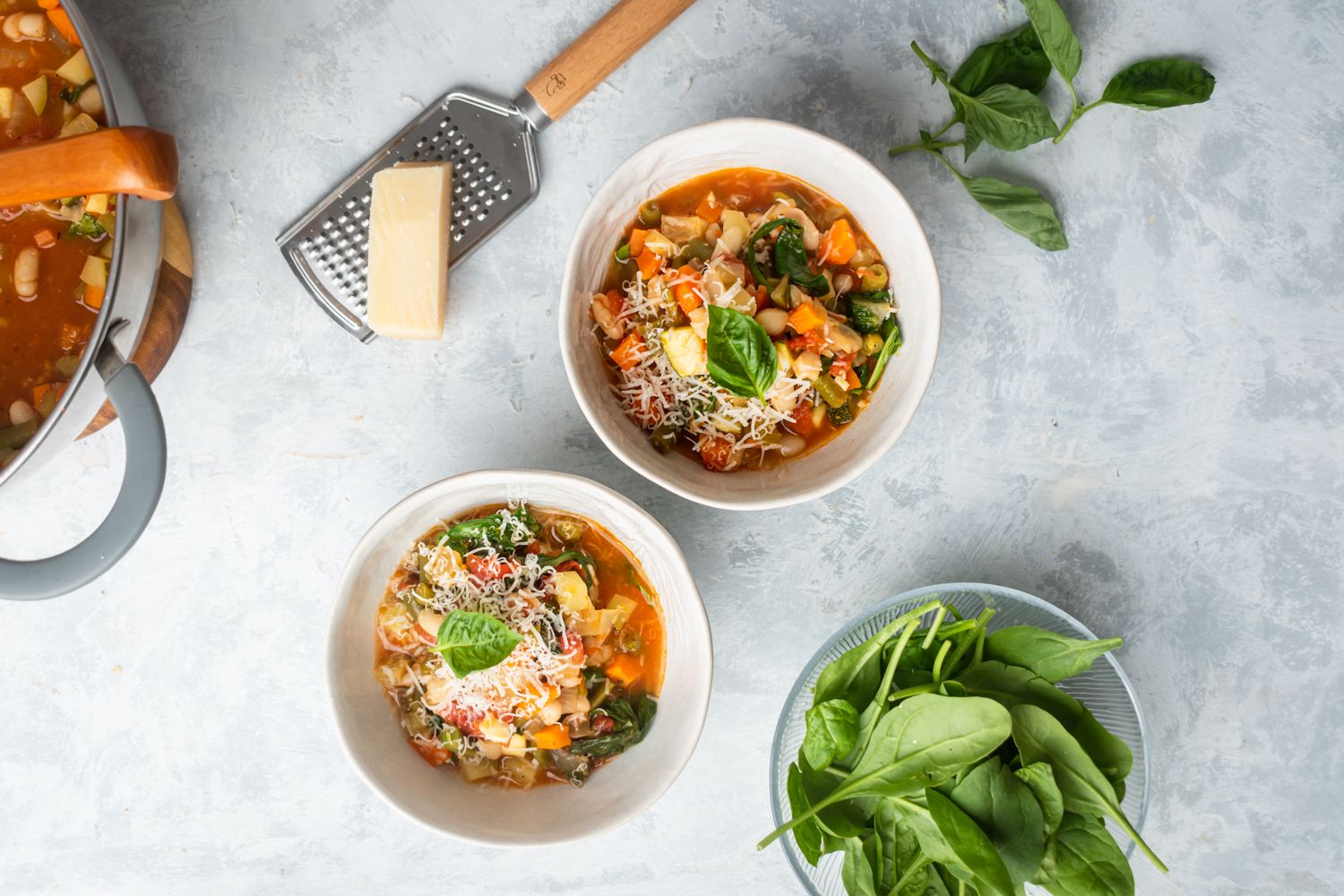 This soup recipe is packed with veggies and beans, but it is anything but boring. It is the perfect soup for a cold night and also a favorite for meal prep since it only gets better after a night in the fridge.
It is also very flexible and can be made with any combination of beans and veggies you like!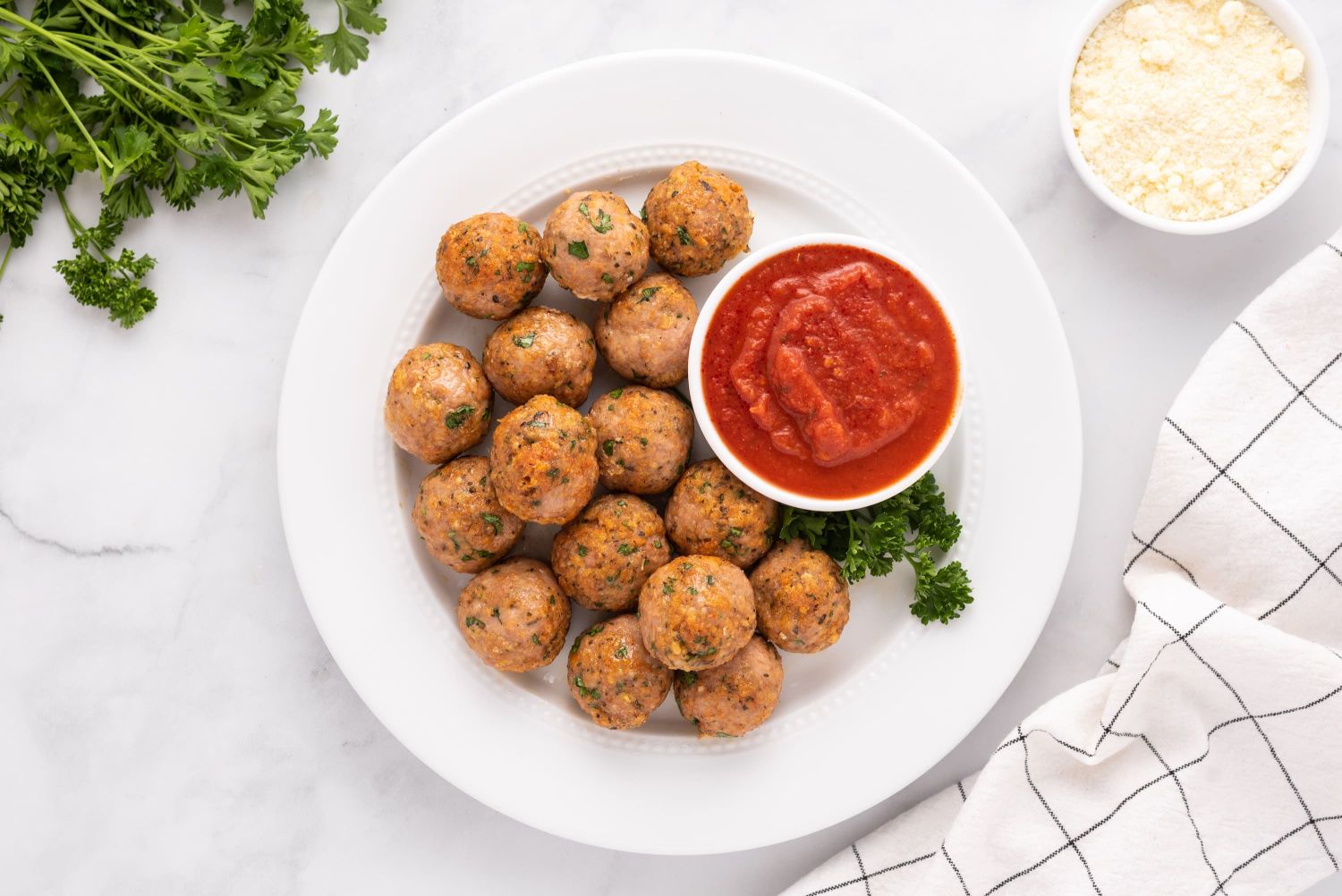 If you are looking for a foolproof turkey meatball recipe, this is it! These meatballs are made with a simple combination of ground turkey, Parmesan cheese, garlic, and herbs, but they are packed with flavor.
Plus they are freezer friendly and reheat well! Make a double ( or triple) batch since you will definitely want plenty of leftovers.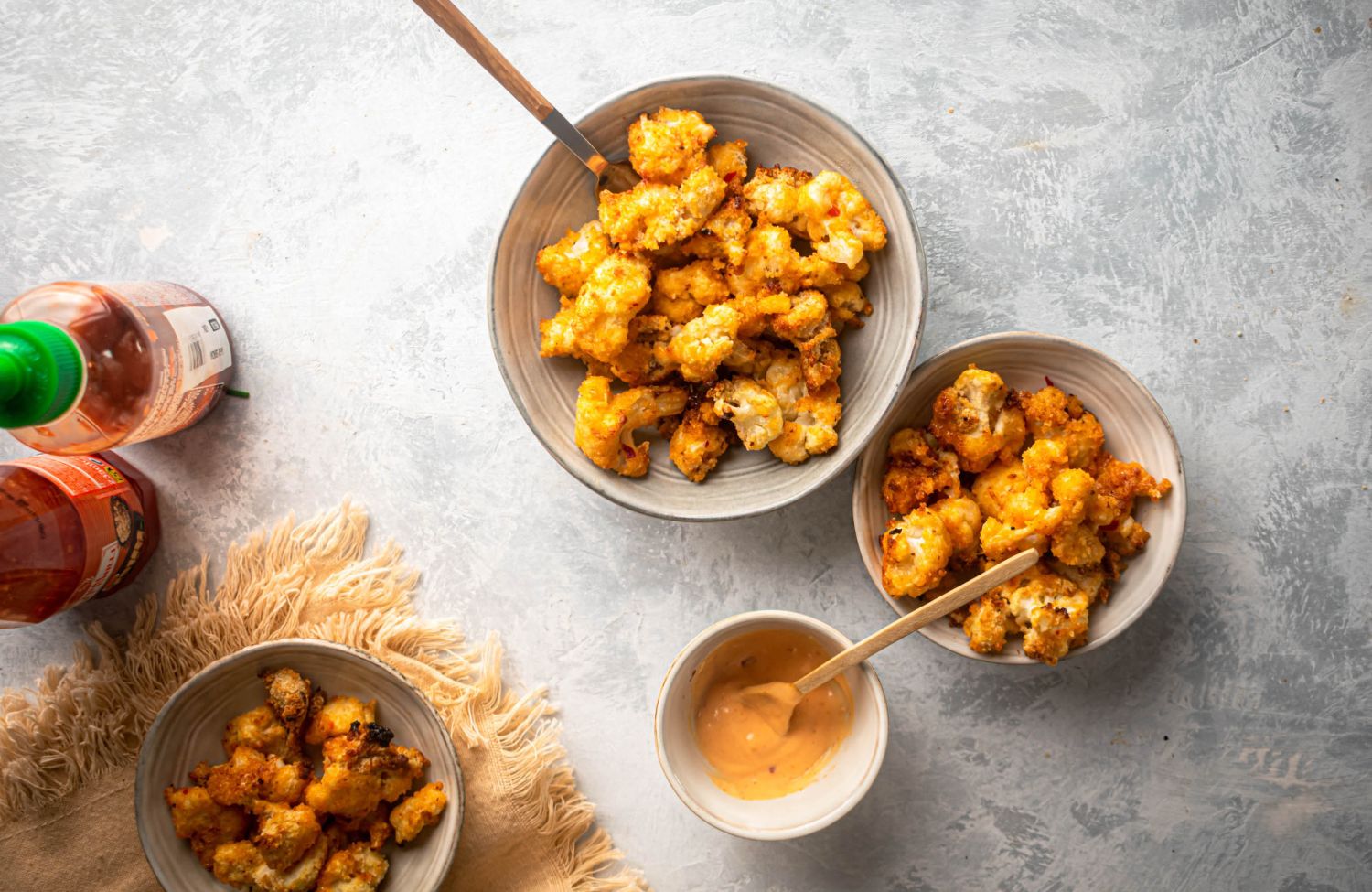 I was so happy to see this vegetarian recipe make the top ten. It is seriously delicious and can be served as a fun appetizer or served with veggies and rice for a meal. This crispy baked cauliflower is a bit sweet, a bit spicy, and couldn't be more delicious.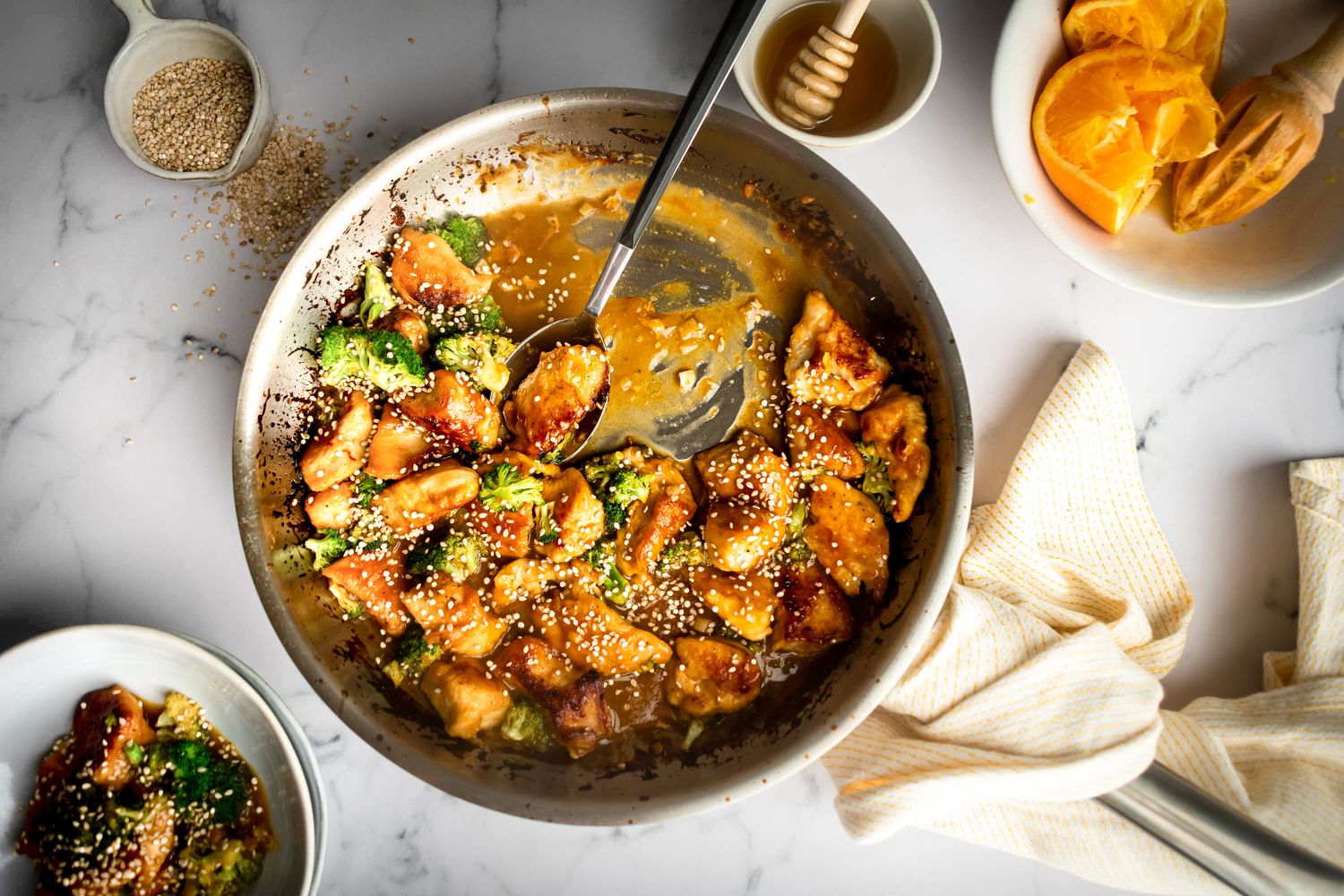 With the popularity of orange chicken, it was no surprise that this easy and healthier orange chicken made the list! It comes together in less than 30 minutes.
All the flavor of takeout orange chicken without the deep frying and super sugary sauce.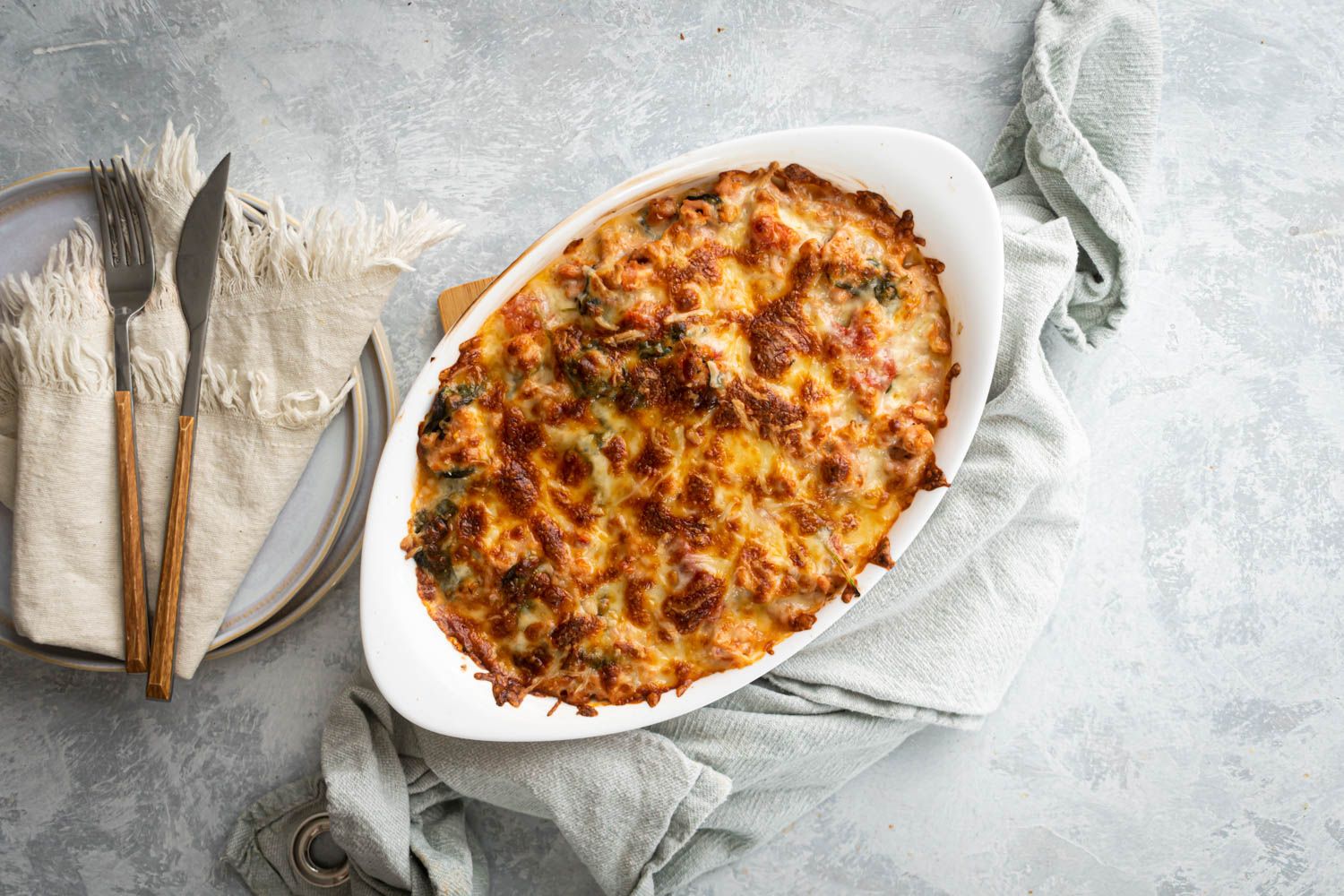 If you are looking for a low-carb casserole packed with flavor and protein, this is the recipe for you!
Lisa shared this with a five-star review, "This was super delicious and my family loved it. I didn't have any spinach, but otherwise, I made it exactly as written. Thank you! This is going on the repeat list for sure."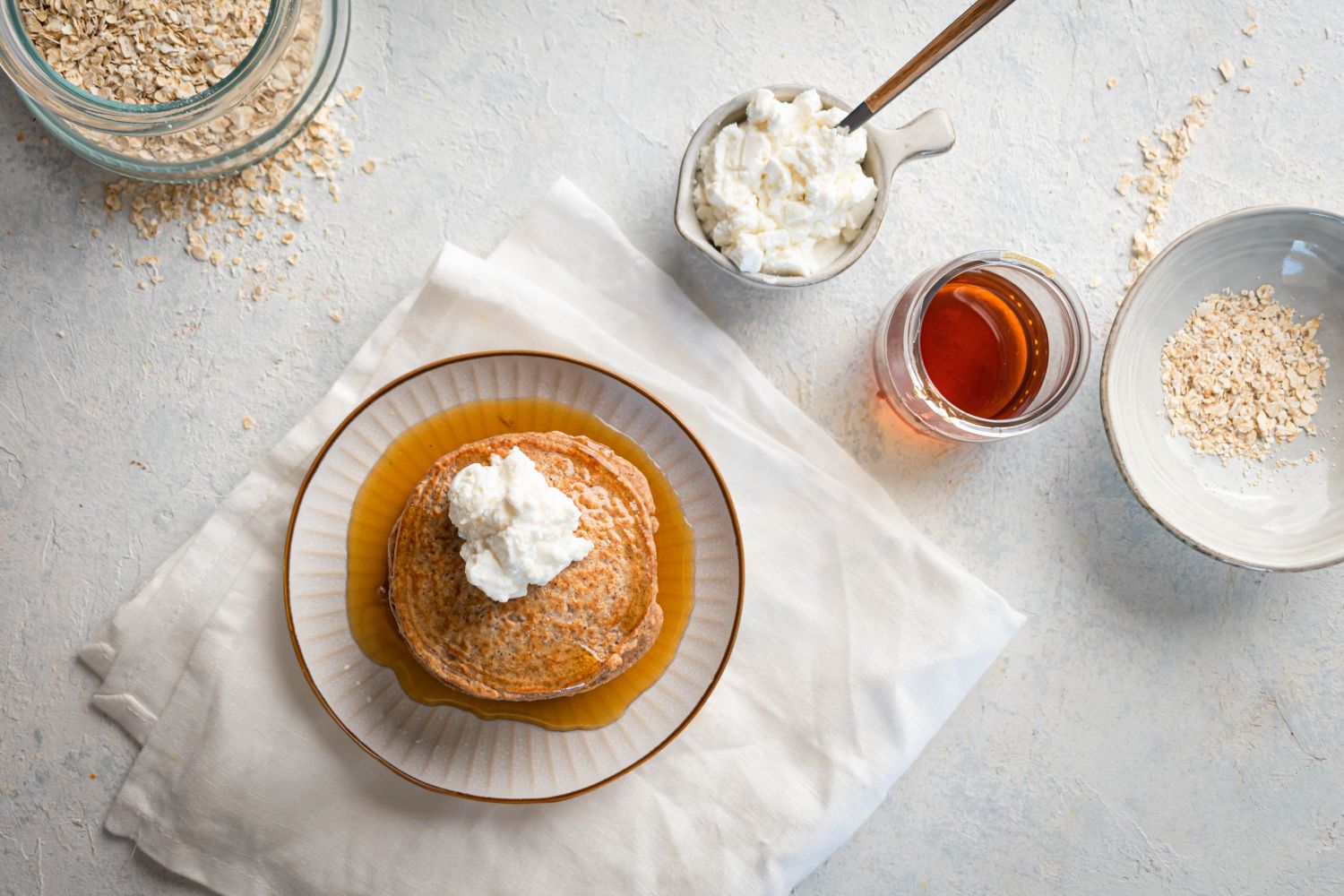 Normally I don't think about pancakes as a particularly nutritious breakfast, but these pancakes are different. Since they are made with oatmeal and egg whites, they are packed with protein and fiber to keep you full and energized.
Plus they are freezer friendly and reheat well, so they are great for meal prep.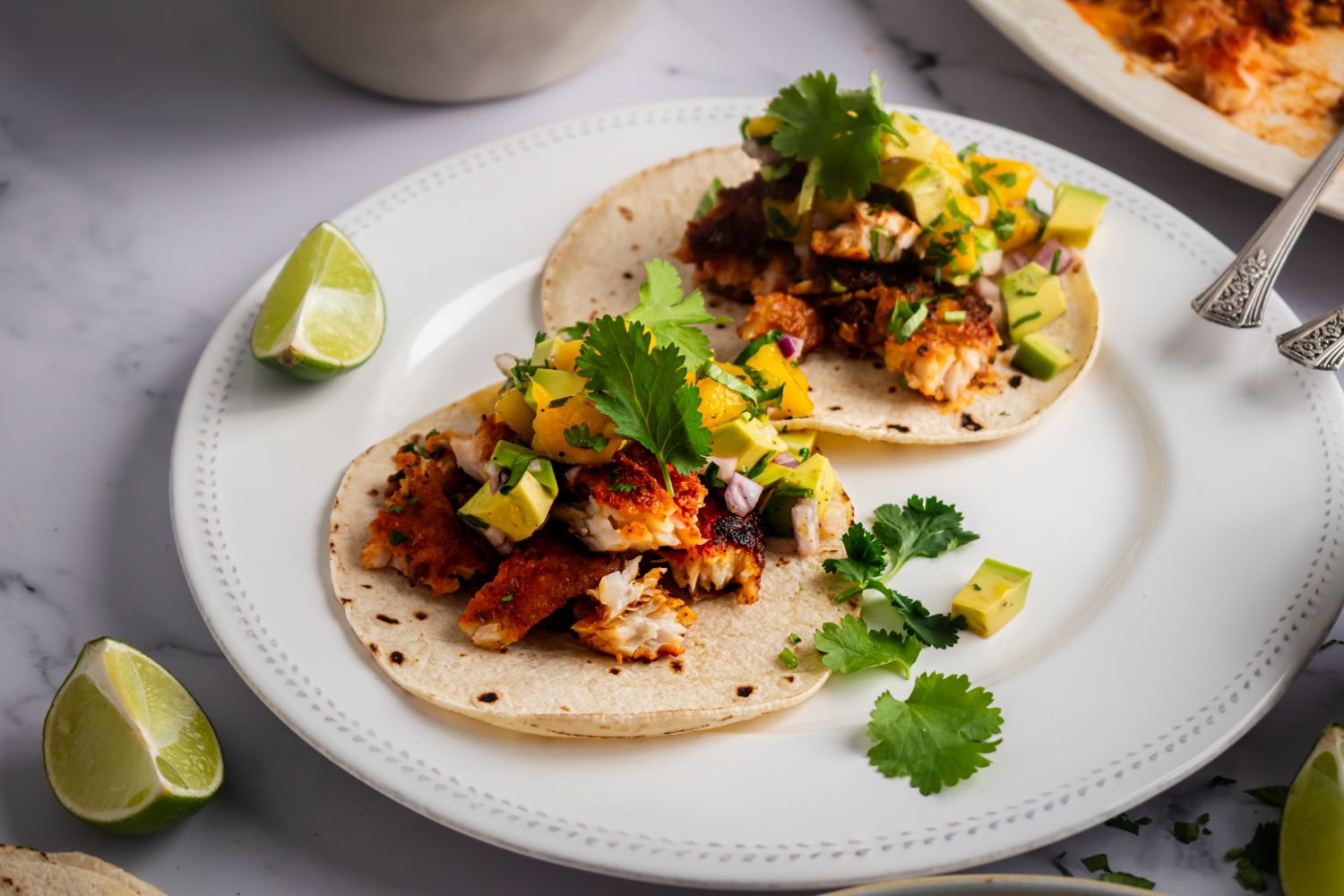 These spicy fish tacos are made with a quick and easy spice rub. The recipe works with any kind of fish you like. We love to make them with Mahi Mahi, cod, snapper, or tilapia.
Don't miss out on the delicious mango salsa. The sweetness of the salsa is the perfect balance for the spice on the fish.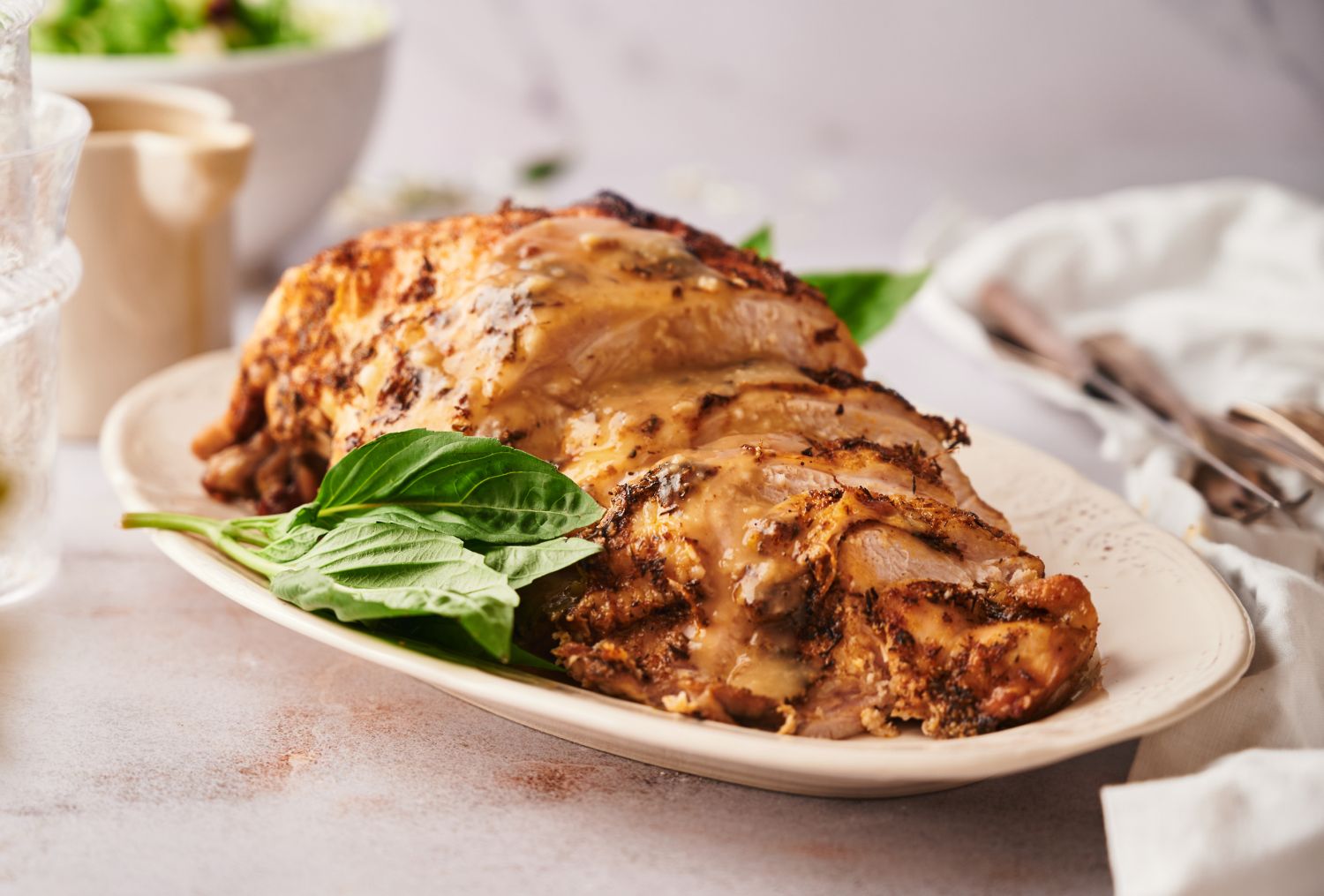 This recipe was a huge hit over Thanksgiving but it is great to have year-round. Cooking the turkey breast in the slow cooker ensures it comes out super tender and the easy gravy comes together in just a few minutes.
This is great for meal prep as well since the turkey stays nice and tender. It makes a delicious sandwich.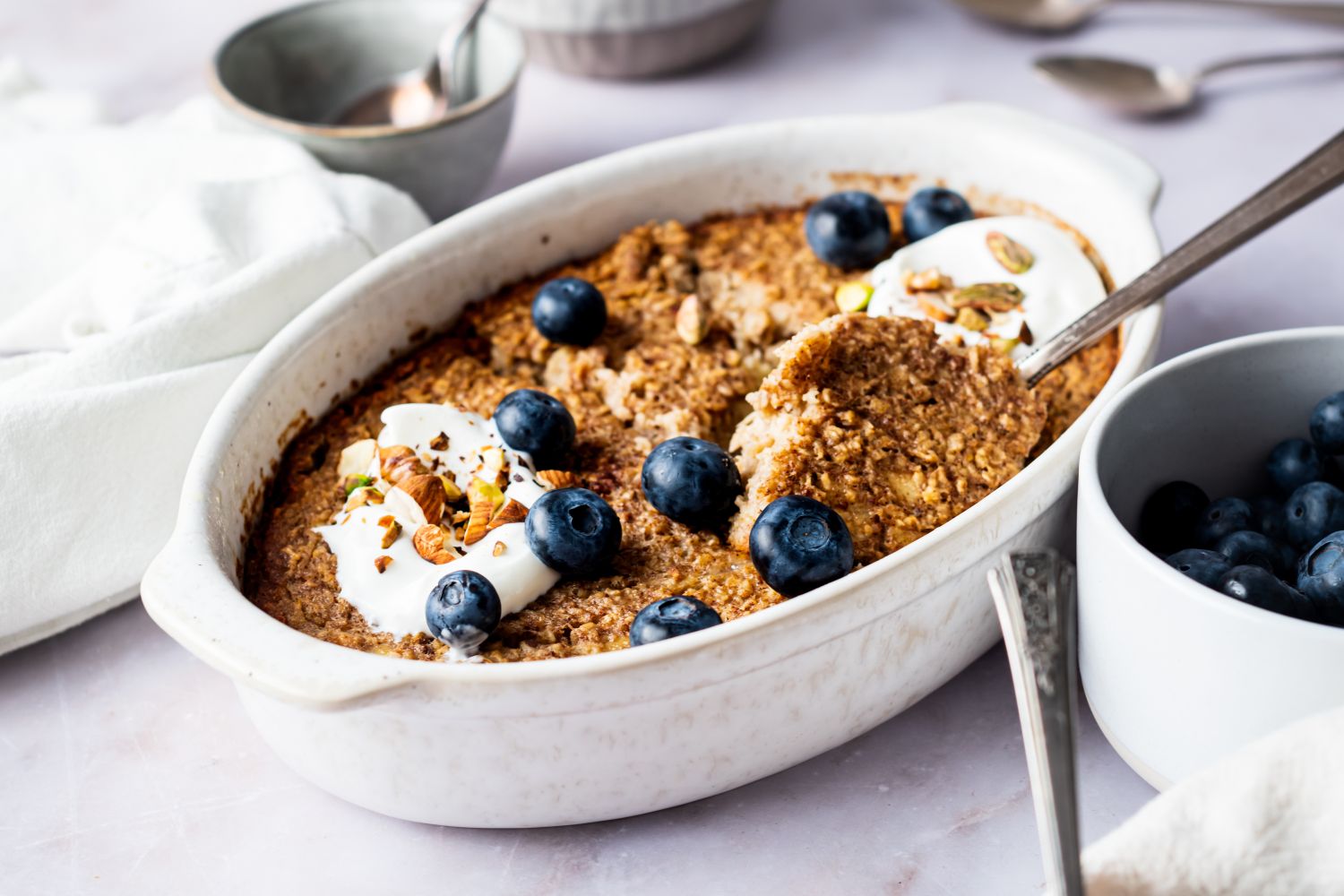 If you love baked oatmeal, this cinnamon oatmeal is the best! You can add all your favorite additions, we are partial to blueberries and almonds, and it reheats well. This hearty breakfast keeps you fueled all morning and can also double as an afternoon snack.
This dish freezes well! Make a double batch and freeze squares to throw into school lunches.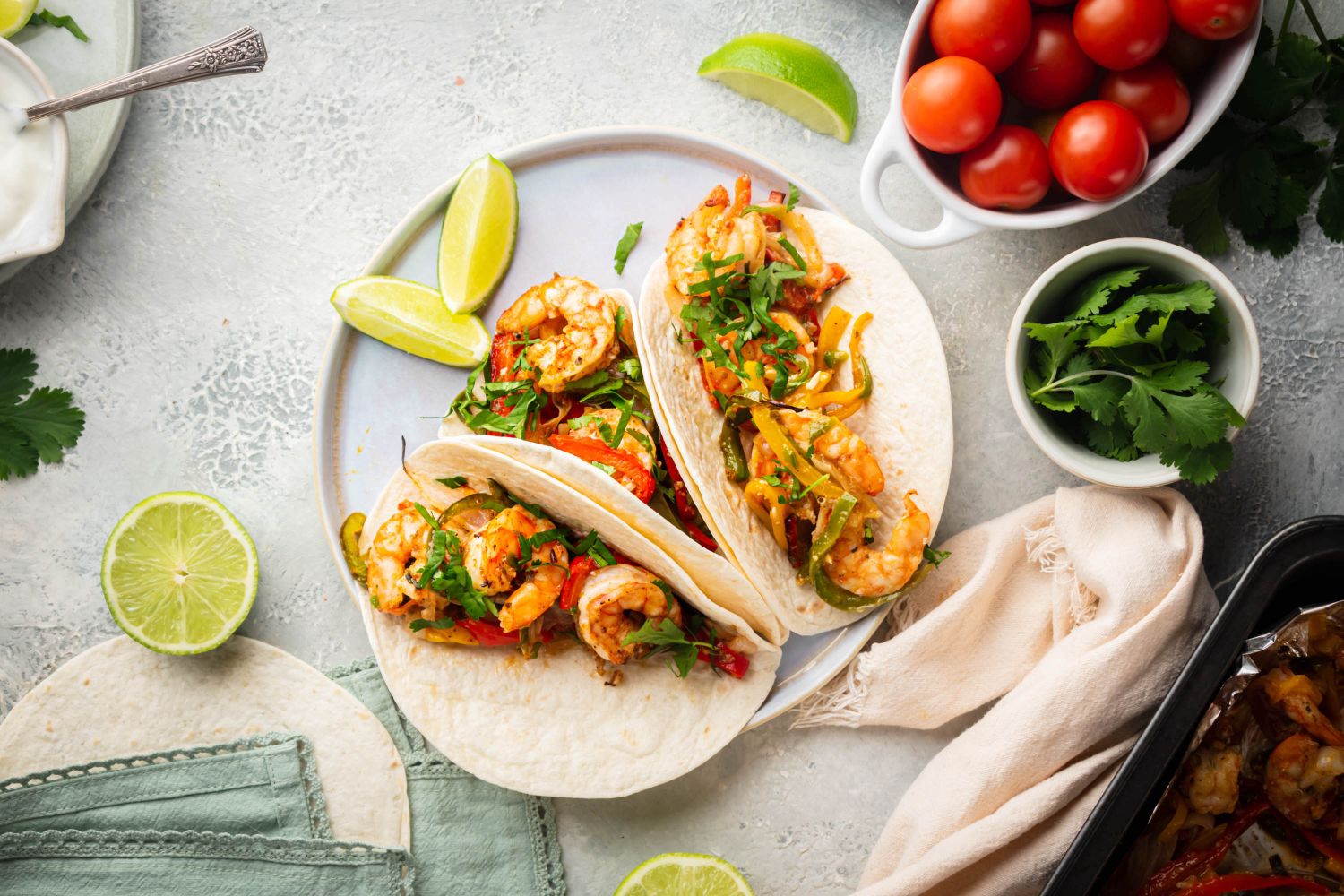 These Sheet Pan Shrimp Fajitas have all the flavor of your favorite restaurant dish but are made at home in under 15 minutes with all-natural ingredients and amazing homemade fajita seasoning.
This dish quickly became one of the most popular quick and easy dinners on the site.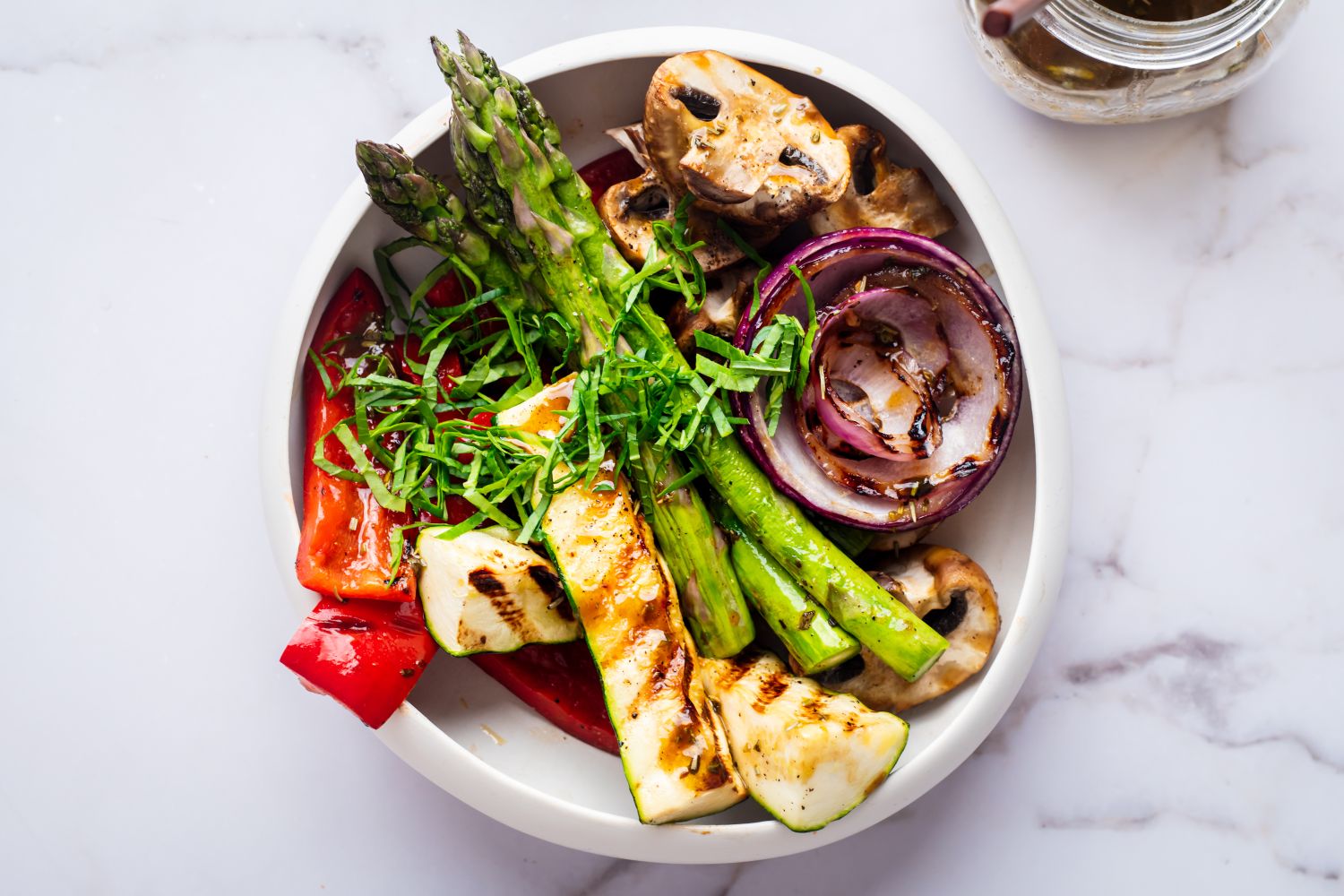 Grilled vegetables are one of my favorite summer dishes so I was so happy to see that this dish made the list! It works with any grilled vegetables you like and the marinade is so good.
In fact, if you live in a warmer climate or have a grill pan, this is a dish to make all year long. The leftovers keep well and it is delicious with pasta, wraps, rice, and more.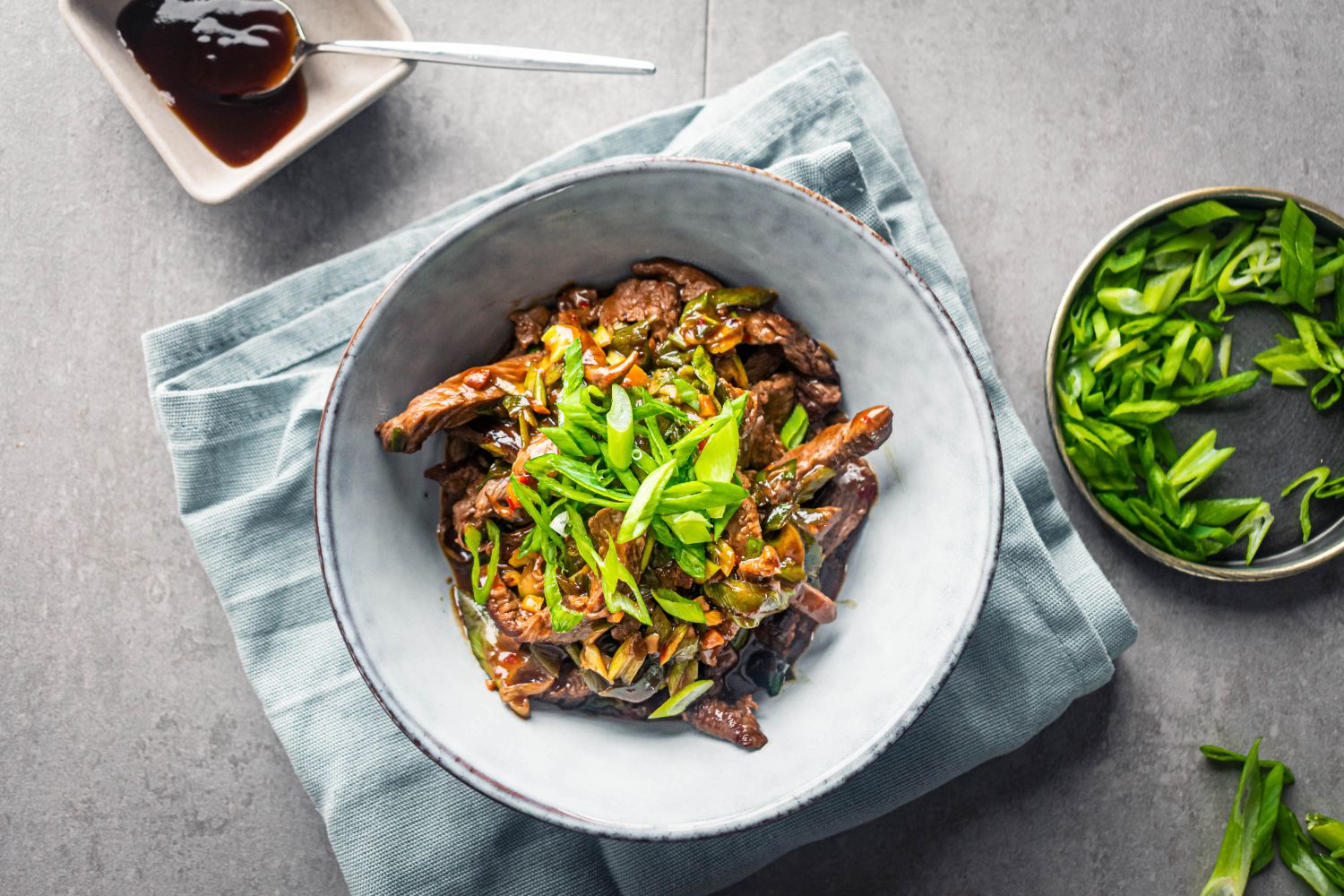 If you love this popular takeout dish, then you need to try this quick and easy at-home version. It comes together in less than 30 minutes and the sweet and slightly spicy sauce is so good.
Serve it with veggies and rice for an easy weeknight meal.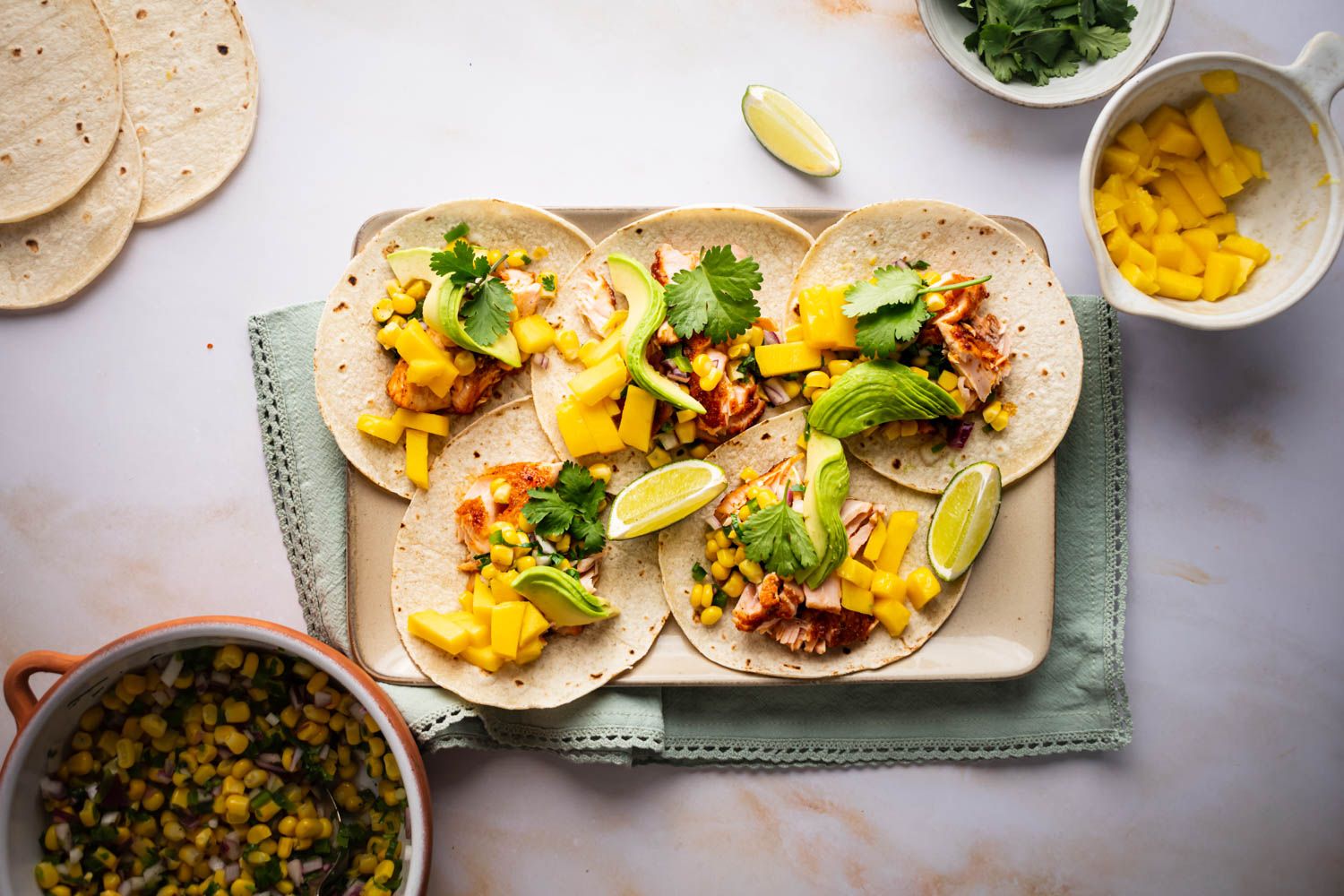 Usually white fish is the star of fish tacos, but these salmon tacos are just too good not to try. Spicy salmon covered with delicious corn salsa is perfect for any taco night.
Just in case you're wondering, this recipe works with any fish you like and is also delicious with shrimp.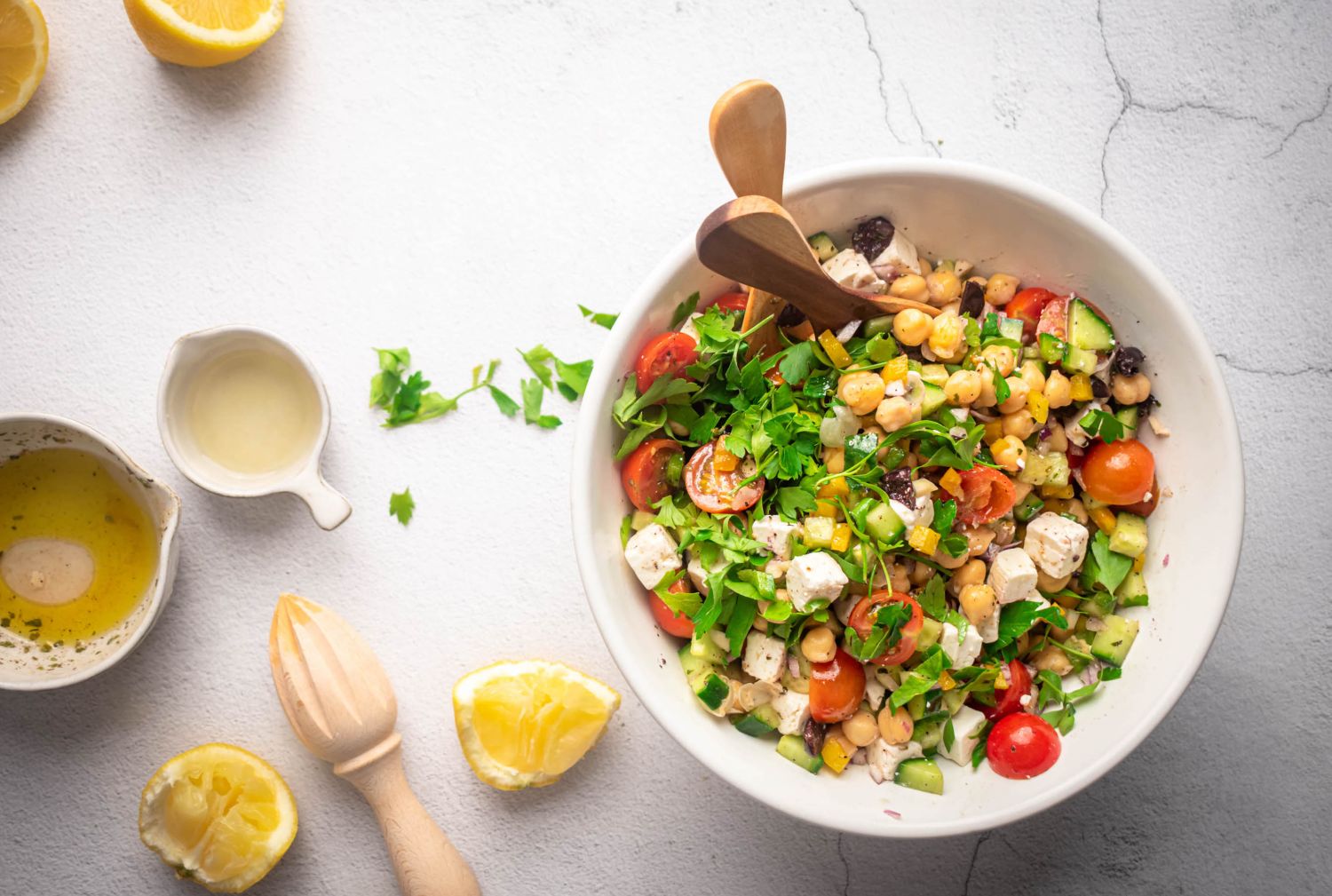 This salad has been a long-time favorite in our house, especially for meal prep lunches, and I was so happy to see it show up as a favorite.
Add grilled chicken, tuna, shrimp, or tofu for extra protein, and enjoy this crunchy salad all week long.
My Favorites of 2022!
To finish out the year, I wanted to share my favorite five recipes from 2022!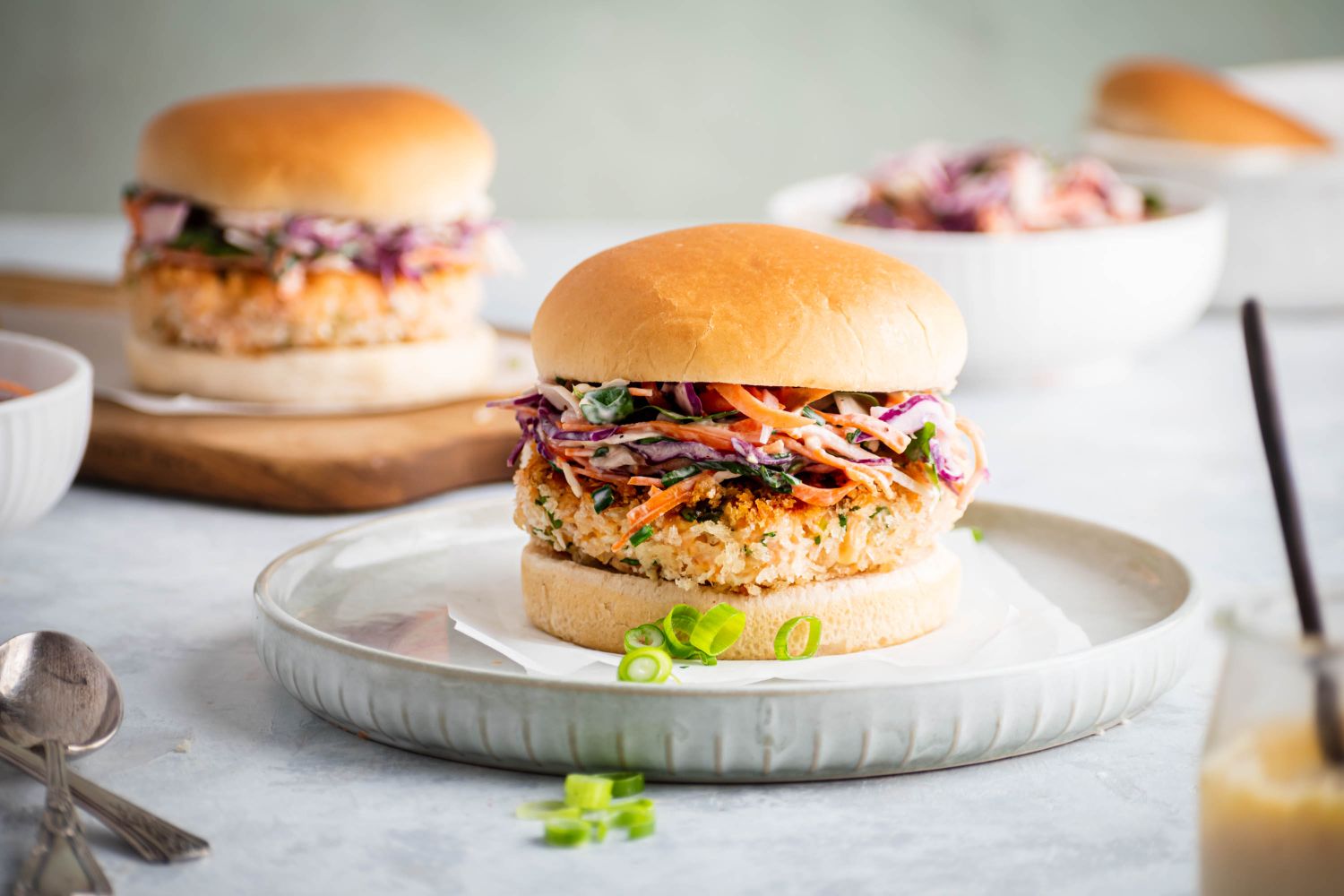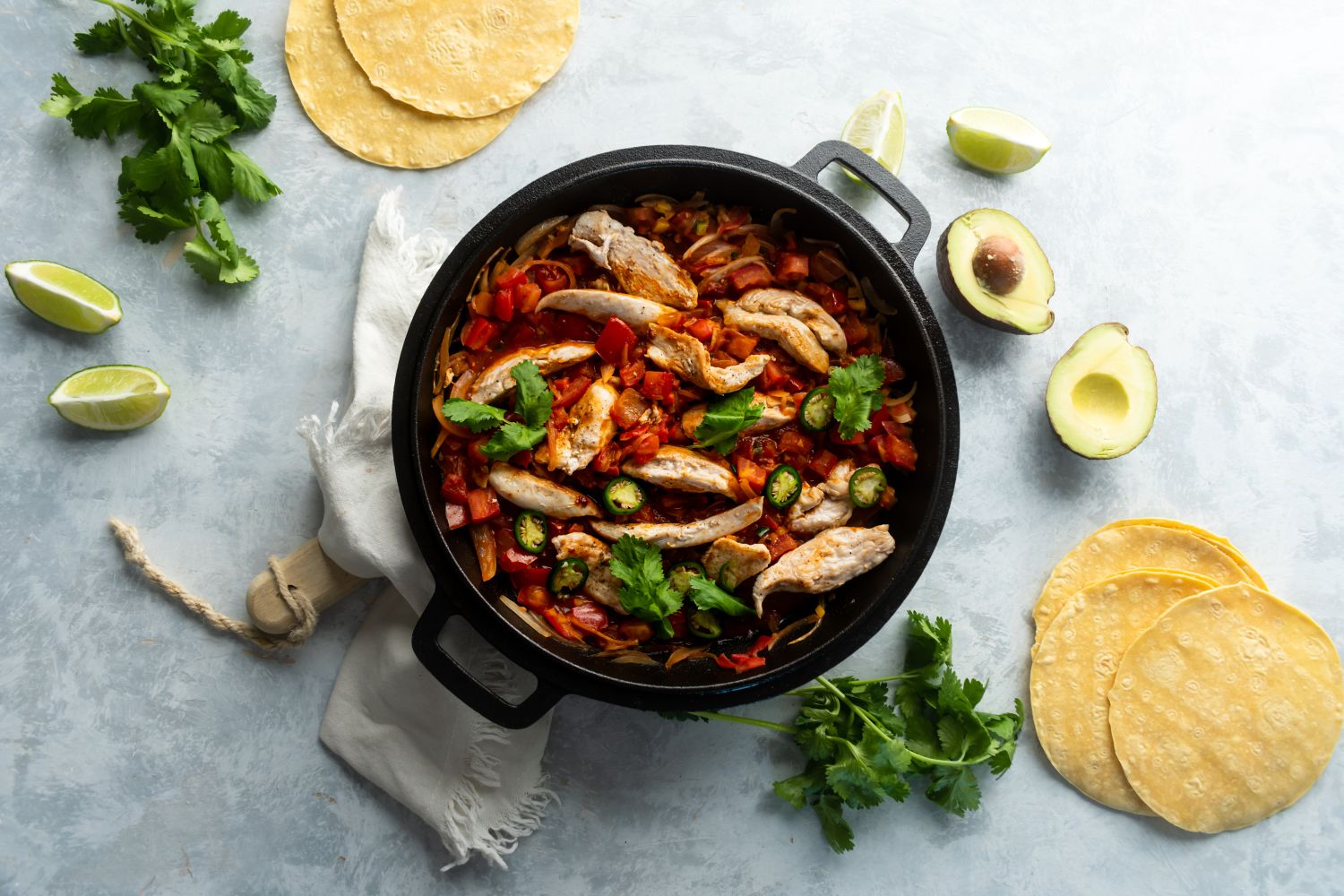 If you're looking for a delicious 20-minute meal, this is the one. Pollo Ranchero is packed with protein, flavor, and everything you could possibly ask for in a dish. Not only is it beyond easy to make it is super versatile. And the best part? It all cooks in one pan.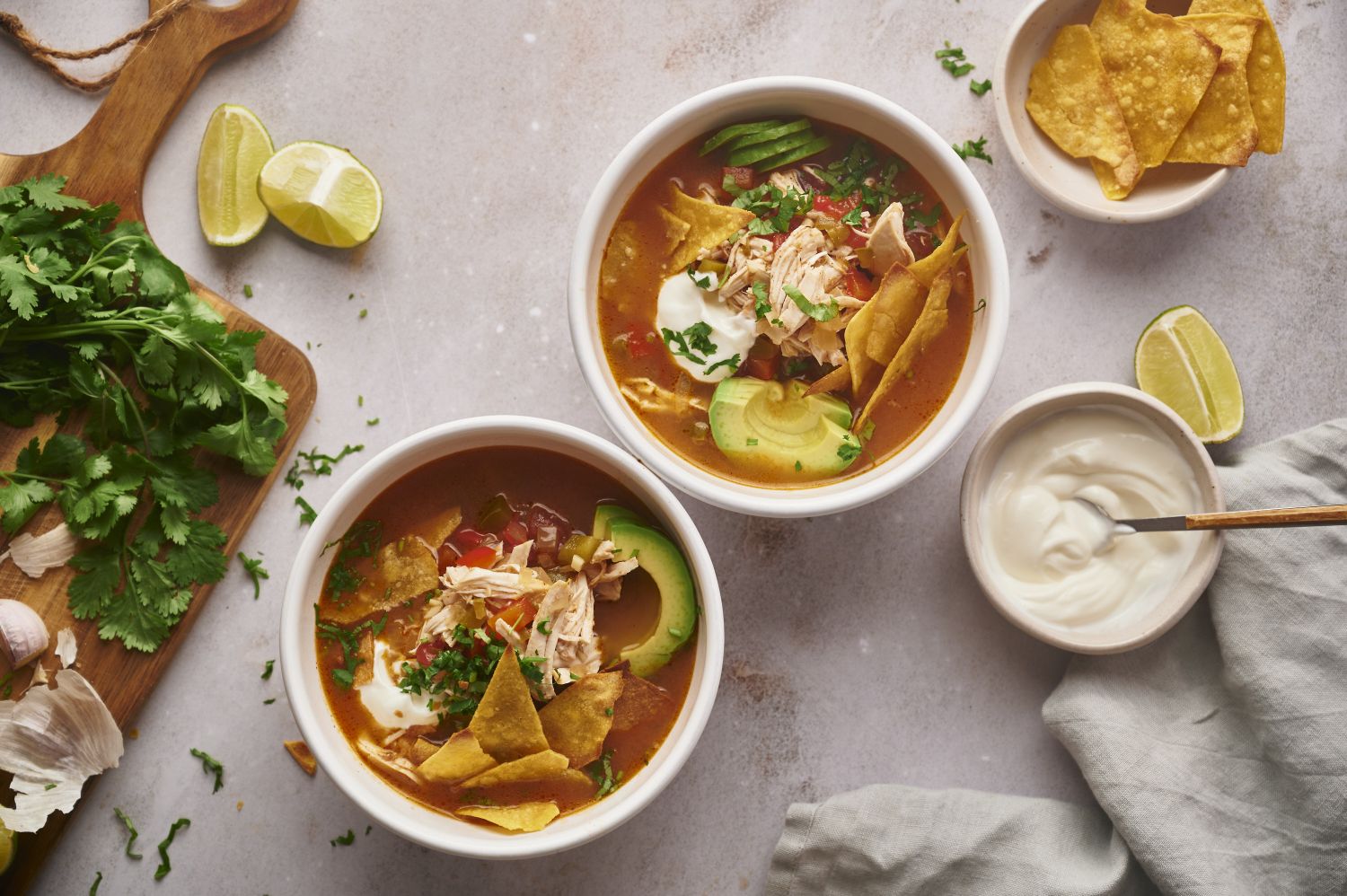 For years, taco soup was my go-to when I wanted something warm and hearty. However this winter, I have shifted to this slow cooker chicken fajita soup. I love the addition of peppers and onions.
Sometimes I will add in beans or corn. Sometimes I add extra veggies like spinach or zucchini. Then make sure to pile on all the toppings.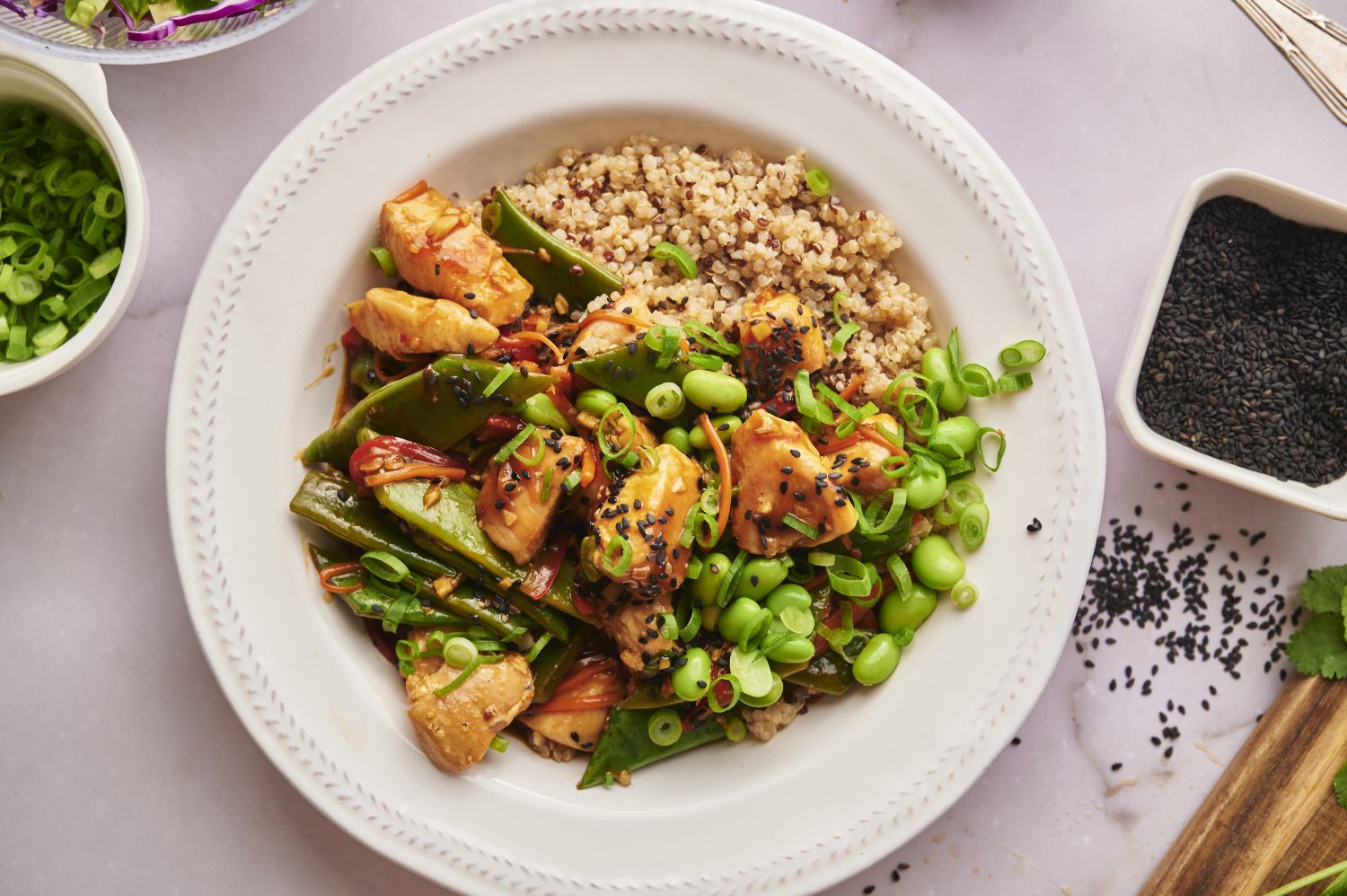 Although I only shared this recipe a few weeks ago, it was developed back in June and we have been eating it almost weekly. My kids love teriyaki sauce so this is a quick and easy way to make a healthy meal.
It is also a great make-ahead meal and works great for work and school lunches.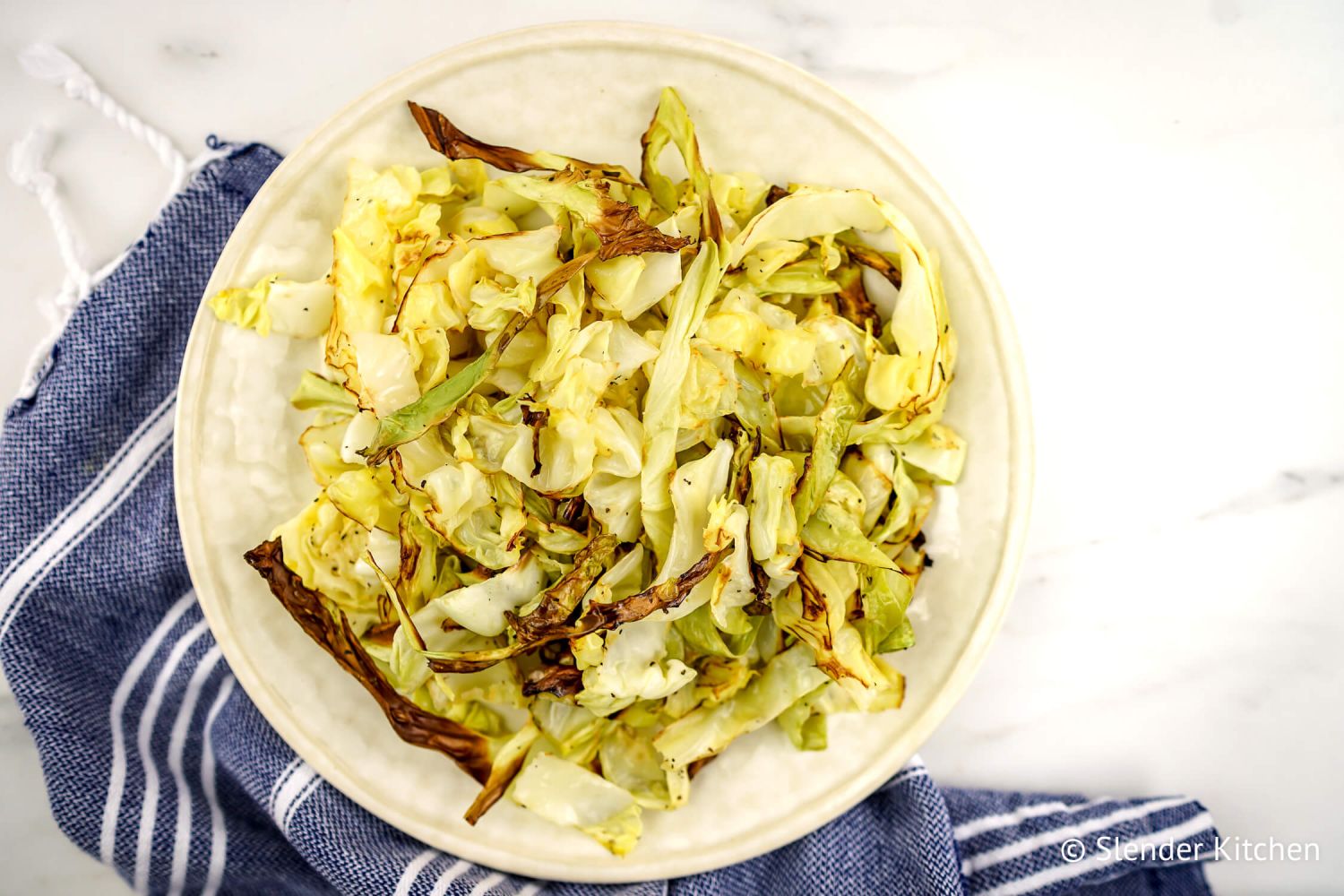 This incredibly simple and affordable side dish is just so good! In fact, I probably made it more than any other dish this year. Cabbage is often overlooked, but when cooked correctly it is really delicious.
If you try a new vegetable recipe this year, make it this one. I promise you will love it.
Get delicious, healthy recipes delivered each week right to your inbox.
Join over 80,000 subscribers.