Healthy Watermelon Popsicles
Watermelon Popsicles are refreshing, good for you, and made without any refined sugars. These easy to make popsicles are full of fresh fruit and loved by kids and adults.
47 CALORIES
12g CARBS
0g FAT
1g PROTEIN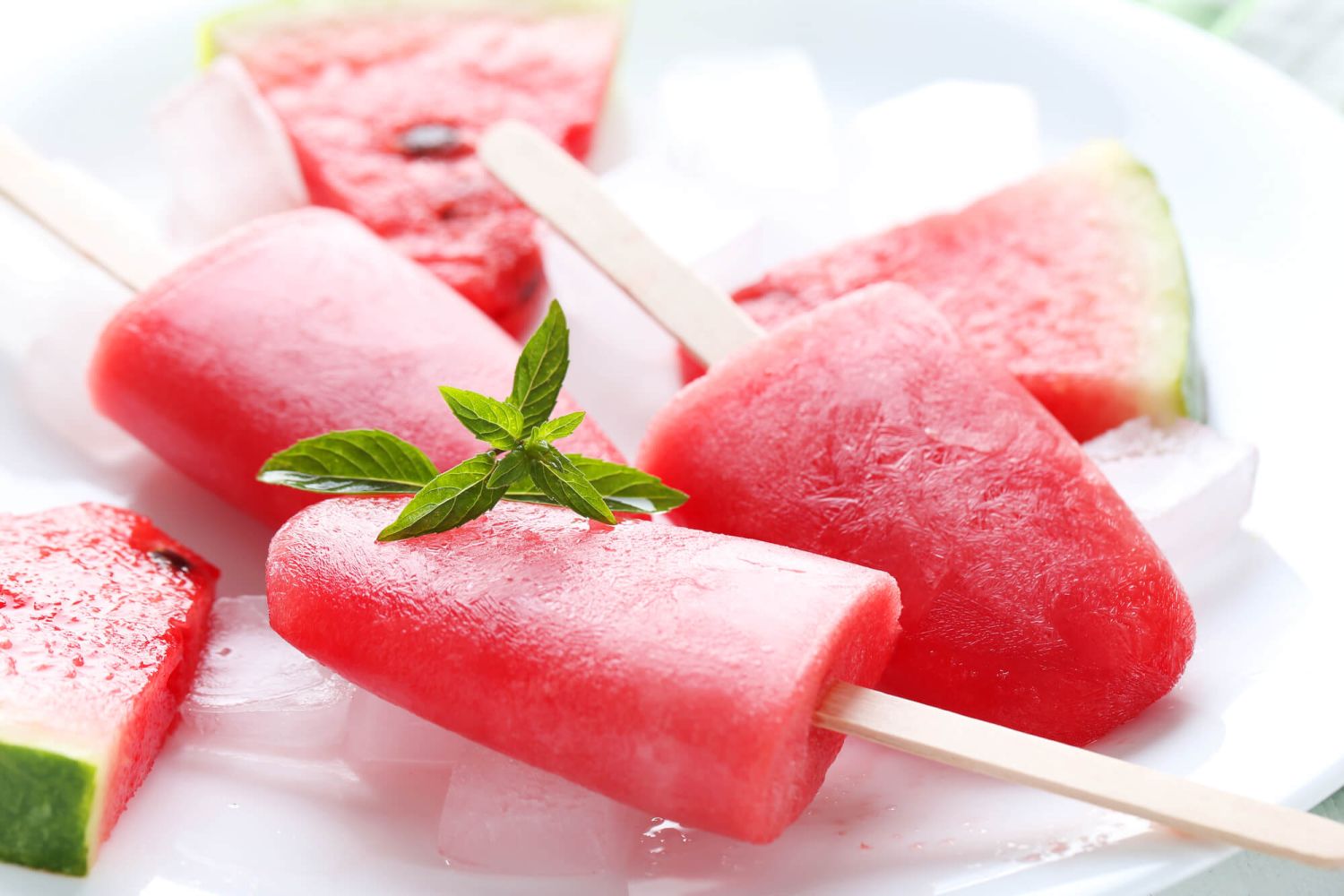 I want to eat these Watermelon Popsicles every day this summer. These healthy popsicles are made with fresh watermelon, strawberries, and lime juice and are seriously the most refreshing thing on a hot summer day. They rank up there as my favorite frozen treats along with these Mango Popsicles this Two Ingredient Watermelon Ice Cream.
These Watermelon Strawberry Popsicles are going to be your go-to frozen treat this summer because there really is nothing better than watermelon on a hot day. Lately, we have been going through an obscene amount of watermelon in our house. Everyone loves it and as soon as I begin to cut it, half of it immediately disappears from the cutting board, as hands reach in from all directions to grab it. So that's been inspiring me to think about other ways to utilize watermelon and popsicles was one of the first things I thought of.
Plus, let's have a minute of real talk. My two year old daughter has been demanding freeze pops daily ever since she had her first one last week. Not nicely asking for freeze pops, demanding them and proceeding to melt down if the answer is no. Oh, the lovely two year old tempers.
But given that most freeze pops are nothing more than water, sugar, and a bunch of food coloring, it's not really what I want her eating. So I have been making all kinds of homemade healthy and more natural options using these freeze pop molds. And this strawberry watermelon popsicle has been the most popular. She is happy she is getting a popsicle and I am happy it's a fairly healthy option. Honestly, I don't even put any honey in them unless the watermelon really isn't ripe. The strawberries add plenty of sweetness and as long as your choose a good watermelon, you don't need it.
Speaking of watermelon, a lot of people are unsure of how to buy one. If you aren't sure, use the tips below to make sure you get a ripe and flavorful watermelon. It makes all the difference in these popsicles and ensures they are brimming with flavor.
How to Pick a Watermelon
Look for a yellow spot: Many people make the mistake of looking for a watermelon that is perfectly green all the way around. Instead, you actually want a watermelon with a nice, creamy yellow spot. This is where the watermelon sat on the ground, meaning it had time to ripen and wasn't picked too early.
Heavy: A watermelon should feel heavy when you hold it. This means it is full of juice, another sign of it being ripe.
Tapping it: You have inevitably seen people tapping and hitting watermelons in the store. They are looking to hear that the watermelon sounds hollow. This is another sign that it is ripe and ready to go.
In doubt: Ask! Whether you are in a grocery store or a farmer's market, ask someone to help you choose a ripe watermelon. Normally they can help you choose one that will be rip, juicy, and full of flavor.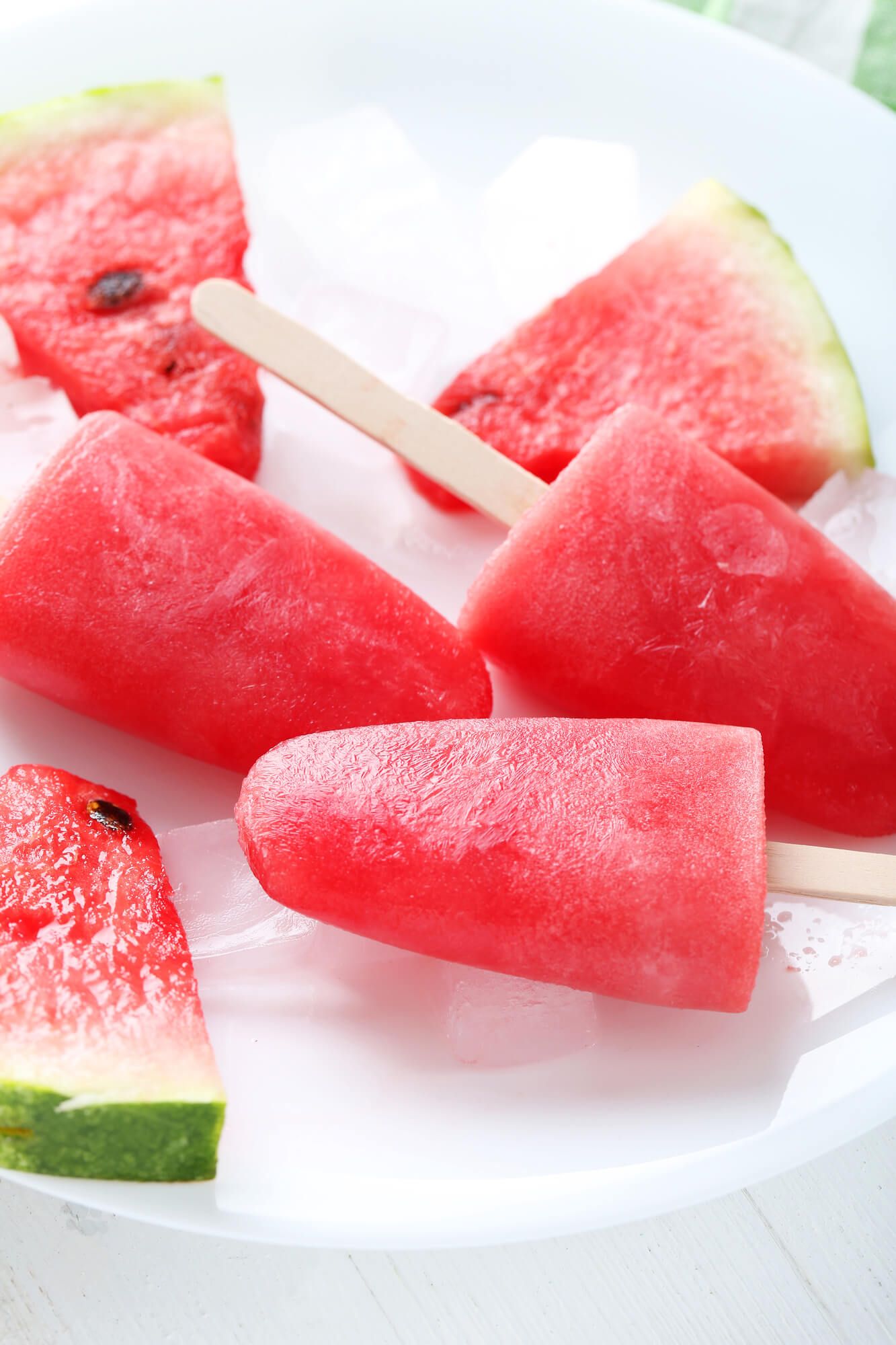 Watermelon Popsicles Recipe Ideas
There are so many ways to create variations of this recipe and make up your own flavor combinations. Here are some of our favorites.
Watermelon yogurt pops: Add 1 cup of plain or flavored yogurt to your popsicle mix to make a creamy popsicle with some added protein, calcium, and probiotics.
Watermelon chili popsicles: We love fruit and chili, so often times I will mix in a Mexican chili powder like Tajin into our popsicles. It's also delicious with some chamoy swirled in.
Watermelon coconut: Add a cup of canned coconut milk to the pops for a creamy option.
Watermelon popsicles with seeds: Many people love adding a green element to their pops to make it look like an actual watermelon. Make the popsicles as instructed below, leaving the bottom inch of the popsicle mold empty. Once the watermelon portion freezes, add some blended kiwi to the bottom to create a green section that can be the rind.
Watermelon lemonade: Add fresh lemon juice to the mixture as well. For this option, you may have to add some honey for sweetness if the lemon flavor gets too strong.
Boozy watermelon pops: Adults love these popsicles with some vodka added. Just don't add too much or they won't freeze.
What are your favorite summer popsicles to make?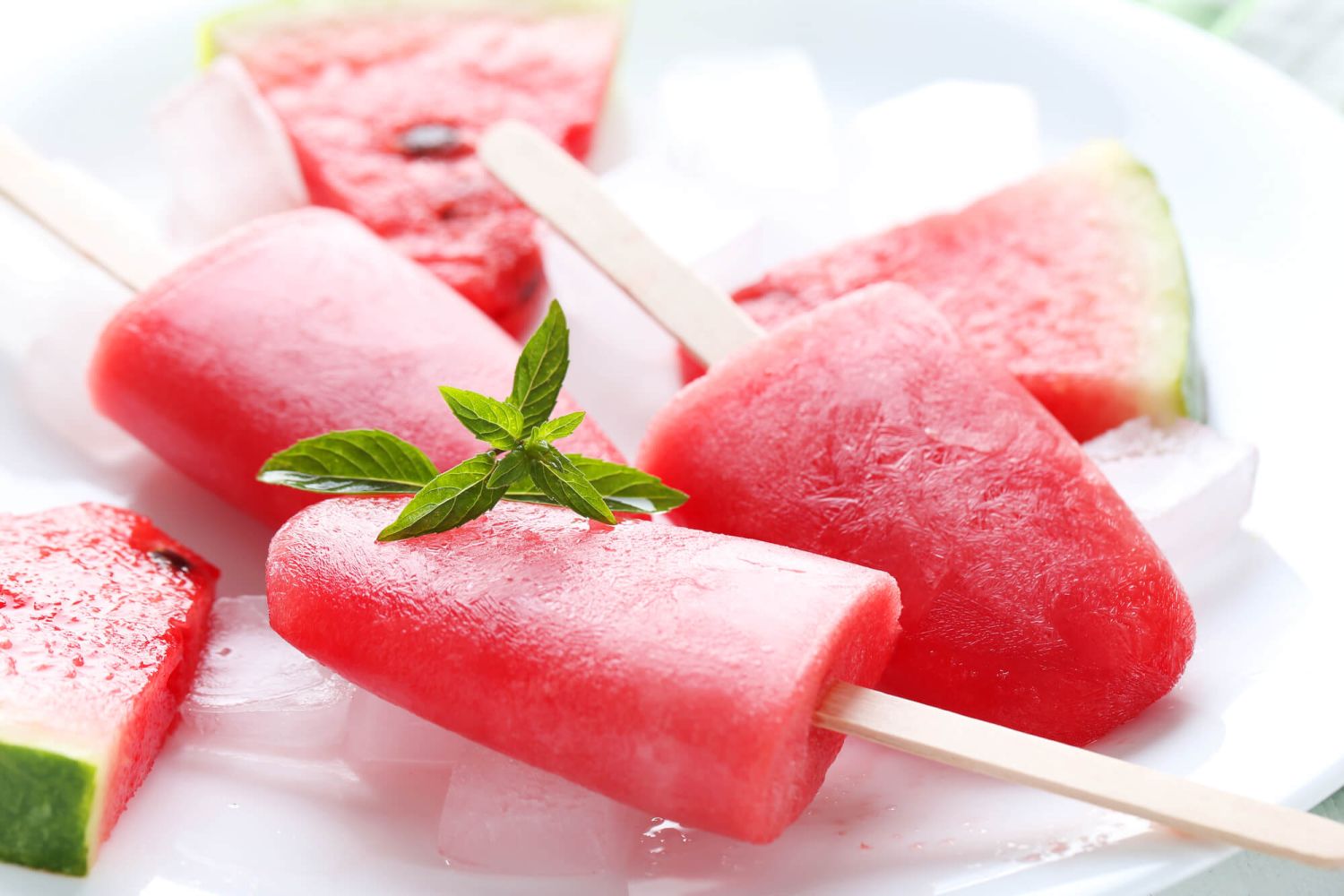 Healthy Watermelon Popsicles
PREP TIME: 5 Min
COOK TIME: 4 Hours
TOTAL TIME: 4 Hours, 5 Min
Print

Download

Get in your Inbox
Ingredients
2

cups

strawberries (fresh or frozen)
Like this Recipe? Try our Meal Plans!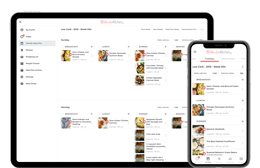 Weekly Meal Plans
Easy Shopping List
Healthy, Low Carb, & Vegetarian
Nutritional Information
Instructions
(Hide Media)
Switch to prevent your screen from going dark.
Nutritional Facts
Monounsaturated Fat 0g
0%
Polyunsaturated Fat 0g
0%
* Percent Daily Values are based on a 2,000 calorie diet. Your daily values may be higher or lower depending on your calorie needs.
The Nutritional Values provided are estimates only and may vary based on the preparation method.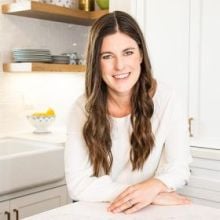 About the author
Meet

Kristen McCaffrey
Hi, I'm the cookbook author, recipe developer, and food enthusiast behind Slender Kitchen. I am obsessed with making healthy food that is easy to prepare and absolutely delicious. Meal planning is my secret weapon and I hope I can make meal time easier for you with our tried and tested recipes and foolproof meal plans.
Learn More
† We are a participant in the Amazon Services LLC Associates Program, an affiliate advertising program designed to provide a means for us to earn fees by linking to Amazon.com and affiliated sites.
Get delicious, healthy recipes delivered each week right to your inbox.
Join over 80,000 subscribers.
Did you make this?
Snap a picture and show us what you made on Instagram or Facebook.
Tag us using @SlenderKitchen or #slenderkitchen.