12 Ways to Use Leftovers in Your Weekly Meal Plan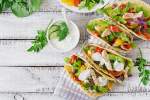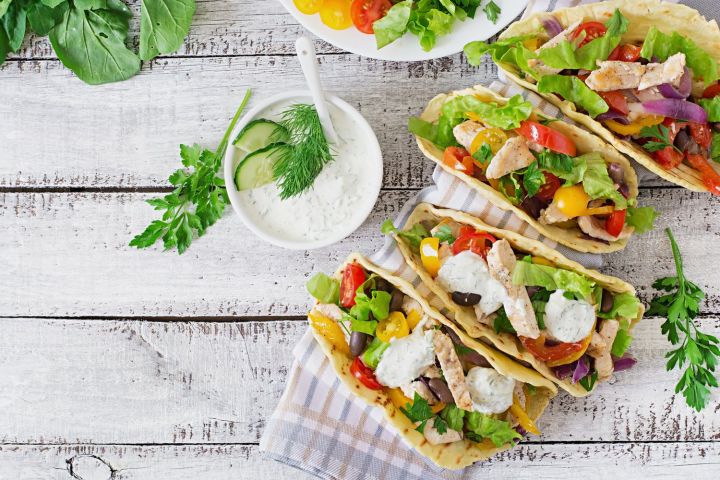 In my opinion the key to any great meal plan is incorporating and re-purposing leftovers so that recipes can do double duty. But I am not the person who wants to eat the exact same thing over and over again. Luckily when you plan ahead and cook extra servings to reusing for lunches and/or quick dinners, you won't find yourself scrambling and starting from scratch at every meal and still can have a lot of variety in your meals.
Here are some of my favorite ways to re-purpose leftover proteins and veggies to create new meals.
Tacos and Burritos: Tacos and burritos are one of my favorite ways to use up extra veggies or proteins. Make Mexican style tacos with your favorite salsa, Asian tacos with cabbage and Sriracha, or veggie packed tacos with avocado. Use low carb tortillas or wraps if you are looking to cut back on calories.
Soups, Stews, and Chilis: Leftover proteins like shredded chicken or beef can easily be added to a cup of your favorite store bought vegetable soup for a quick lunch. Add leftover veggies or beans to creamy store bought vegetable soups to make it semi-homemade. For a more substantial meal, consider using leftover proteins in a quick homemade soup. Just sauté some veggies, add broth, and toss in some pasta, whole grains, or beans. Chili can also be a vehicle for leftover meats.
Pasta Sauces: For a quick pasta dinner, bulk up your favorite store bought pasta sauce with leftover meats or veggies. All you have to do is add your leftovers to the sauce as you warm it up and serve it over pasta for a meal in under 15 minutes.
Stuffed Baked Potatoes: If you have a microwave nearby, you can always heat up a regular or sweet potato and pack it with leftover meats, veggies, or beans. Top with some cheese, salsa, yogurt, or marinara sauce for a complete meal in minutes.
Quesadillas: Much like tacos, quesadillas are ideal for leftovers. Wrap up leftover meats and veggies in a tortilla with your favorite cheese and you're ready to eat.
Pizzas: Pizzas are another great vehicle for leftovers. For a meal for the family, use leftover proteins to make a delicious homemade pie. For example, leftover grilled chicken can easily become a BBQ Chicken Pizza without too much work. For individual meals, consider using low carb wraps or English muffins to make individual pizzas that work with virtually any leftover meats, veggies, or legumes.
Salads: Salads are a classic use for leftovers but make sure to bulk them up with lots of fresh veggies and fruit. I almost always add a chopped apple, mandarin, or cup of berries to my salads to keep them exciting. Goat cheese or feta cheese can round things out to make a salad worthy of any meal.
Lettuce Wraps: For low carb diets or high calorie leftovers, consider wrapping things up in lettuce leaves or collard greens instead of tortillas or wraps. Salad dressing , salsa, or store bought marinades can tie everything together.
Quiches and Frittatas: When in doubt, throw it in with eggs! Quiches, frittatas, omelets, and scrambles taste great with almost any leftovers. This is my go-to strategy for weekend brunch.
Brown Rice and Quinoa Bowls Whenever you make brown rice or quinoa, make a few extra servings. It is easy to build a meal with veggies, beans, and/or leftover proteins on a bed of healthy grains. Top with hummus, salsa, marinades or dressings, or some balsamic vinegar and cheese.
Enchiladas: Last but not least, enchiladas area great way to use up leftovers. Stuff them with leftover meat, veggies, or beans and then add your favorite enchilada sauce. It's a quick and easy meal that everyone loves to eat.
Sandwiches and Wraps: Perhaps the most obvious but still worth mentioning, sandwiches and wraps are always a great option for leftovers.
What are your favorite ways to use leftovers?
Curious about how to incorporate leftovers into your meal plans? Check out our sample meal plan to see how we use leftovers to make quick and easy lunches all week.