Banana Coconut Chia Seed Pudding
Coconut Chia Pudding with Banana made with just 5 ingredients and no added sugar is a creamy, sweet treat that works for breakfast or dessert. It's filling, nutritious, and sweetened with only natural banana.
235 CALORIES
32g CARBS
12g FAT
3g PROTEIN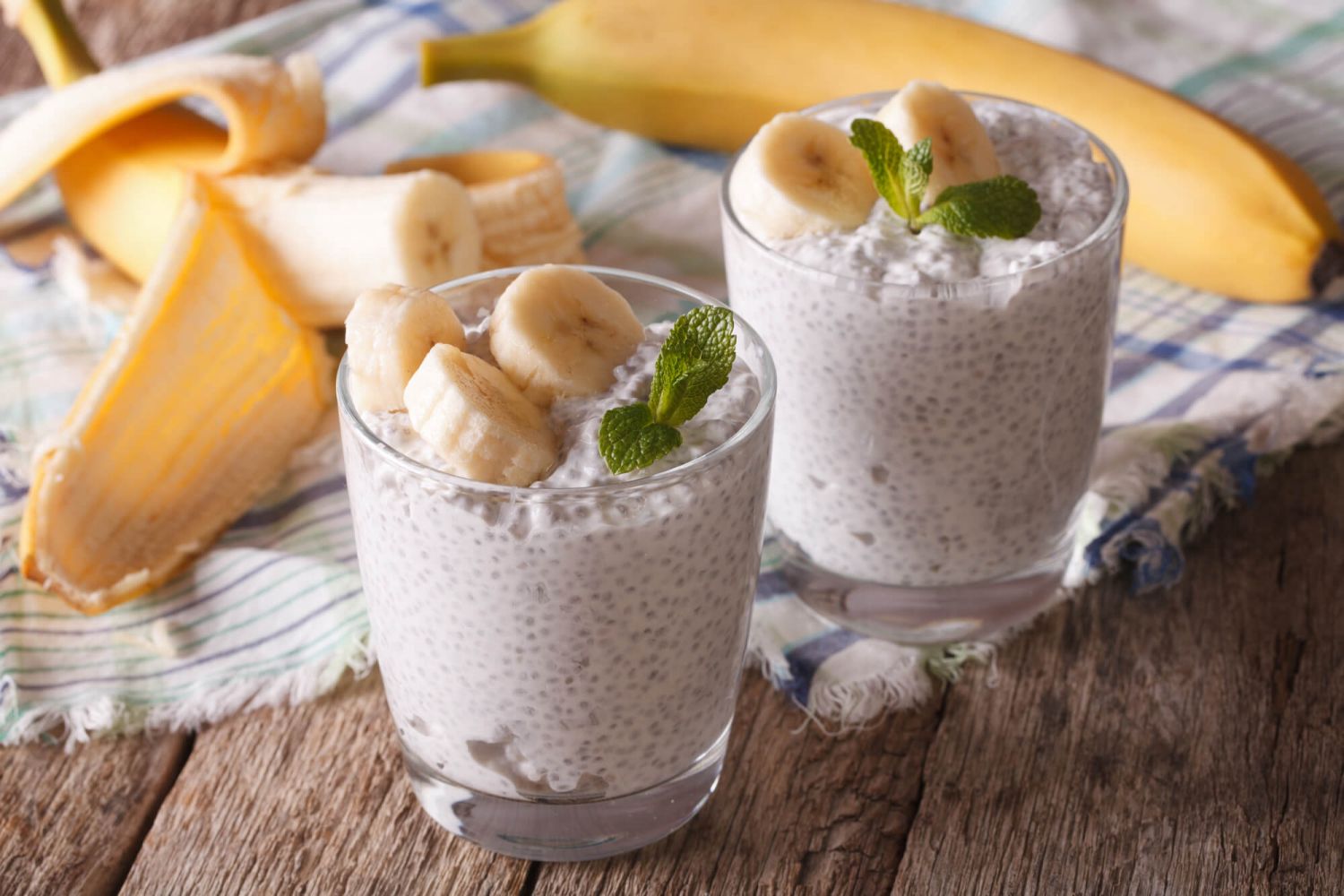 This Coconut Chia Pudding with Banana is a healthy, super easy to make, and can work for Whole30, Paleo, clean eating, and most healthy diets. It's a spin on this essential chia seed pudding recipe that can be made with all kinds of toppings and fruit.
Chia seeds seem to be all the rage right now and chia seed pudding is the most popular ways to enjoy these amazing little superfood seeds. I see them popping up in everything from smoothies to pancakes to puddings to savory dishes. You may be wondering why. First, let's talk about what a chia seed is since it is important to know what you are putting in your body when you dig into this coconut chia seed pudding.
Chia seeds, sometimes called an "ancient grain" since they widely used in Latin America by the Aztecs and other people living at the time, are a seed that comes from an herb plant. Thinking chia pet? It's the same plant, except this time we are eating the seeds, which are packed with nutrients, fiber, and healthy fats. They actually have 5 grams of fiber per tablespoon, help you stay full, and help endurance athletes go the distance. Plus they are a plant-based source of Omega 3 fatty acids.
Since I love trying any new healthy trend, I have started throwing chia seeds in my morning oatmeal, smoothies, and yogurt but hadn't ventured much further out than that until recently when I starting making pudding. It actually couldn't be easier to make. Just mix up the chia seeds with your preferred liquid and let sit for 4 hours. The end result tastes surprisingly great. A little reminiscent of tapioca and worthy of breakfast, dessert, or snacking.
Now let's talk about this banana coconut chia pudding specifically. Unlike many other chia puddings that rely on adding sugar for sweetness, this pudding relies on a mashed banana instead. The riper the banana, the sweeter the pudding. Additionally, it uses coconut milk, which is super creamy and has some natural sweetness and flavor. You can use canned coconut milk, light canned coconut milk, or the coconut milk that comes refrigerated with the almond milk and other alternative milk. Each has a benefit depending on your dietary needs. More info on that below. Then to round out the flavor, there is some cinnamon and vanilla extract. You could also add some ground ginger, cardamom, or turmeric.
Chia Pudding Coconut Milk Ratio
The ratio of chia seeds to coconut milk for chia seed pudding is generally 2:1, meaning about two tablespoons of chia seeds to 1 cup of liquid. This will make about 1 cup of chia seed pudding. However, you may have to adjust this slightly if using are using full-fat canned coconut milk, which is already naturally very thick. For full-fat canned coconut milk, I recommend cutting the coconut milk with water or almond milk using 3 parts coconut milk and 1 part thinner liquid. For example, use 3/4 cup canned coconut milk and 1/4 cup almond milk or water. If you don't want to thin out the coconut milk, then use about 1.5 tablespoons of chia seeds for 1 cup of full-fat canned coconut milk.

Whole30 Coconut Chia Pudding
To make a Whole30 coconut chia seed pudding, make sure to choose a full-fat canned coconut milk that is Whole30 friendly. To stay Whole30 friendly, you need a coconut milk free of preservatives and sugar. Thia Kitchen, Trader Joe's, and Whole Foods all make compliant coconut milk. It is worth noting, if you are a Whole30 purist, then chia seed pudding isn't something you likely want to include since it goes against the spirit of eliminating treats from your diet. It also doesn't fit the Whole30 meal template unless you add vegetables and some protein.
Canned Coconut Milk vs. Refrigerated Coconut Milk
There is a huge difference in taste and calories when comparing canned coconut milk and refrigerated coconut milk. Canned coconut milk is made with coconut and should have few other ingredients. It is thick, high in fat, and has tons of natural coconut flavor. It is available in a full fat and light version, but both are still high in calories and fat. For Paleo, low carb, keto, and Whole30 diets, you want to choose the full fat canned option. For people watching calories, you will want to use a refrigerated coconut milk beverage. These are usually very low calorie and come in sweetened and unsweetened varieties, like almond milk. They have added water and other flavor enhancers.
This coconut chia seed pudding can be made with either option but it will affect the final product's taste, calories, and fat.
Keto and Low Carb Coconut Chia Pudding
Since this pudding contains banana, it is hard to make the exact version to be low carb or keto friendly. However, you can follow the recipe without the banana and add a sugar-free sweetener instead. Some people add banana extract to get the banana flavor or opt for a lower carb fruit like berries.
This recipe was originally published in 2013 and here is the photo that I originally included.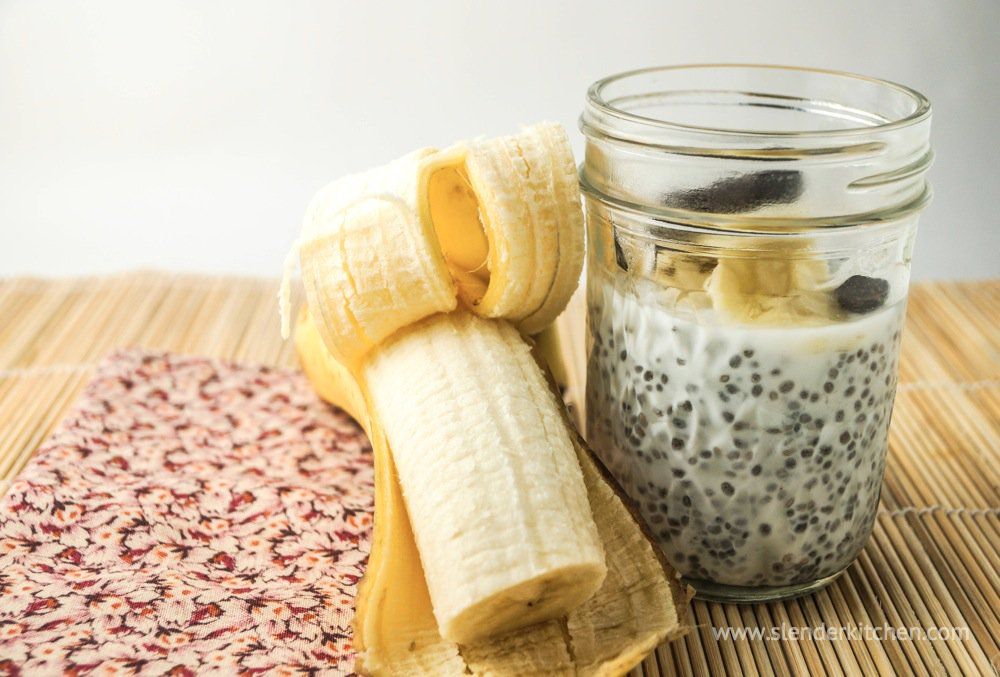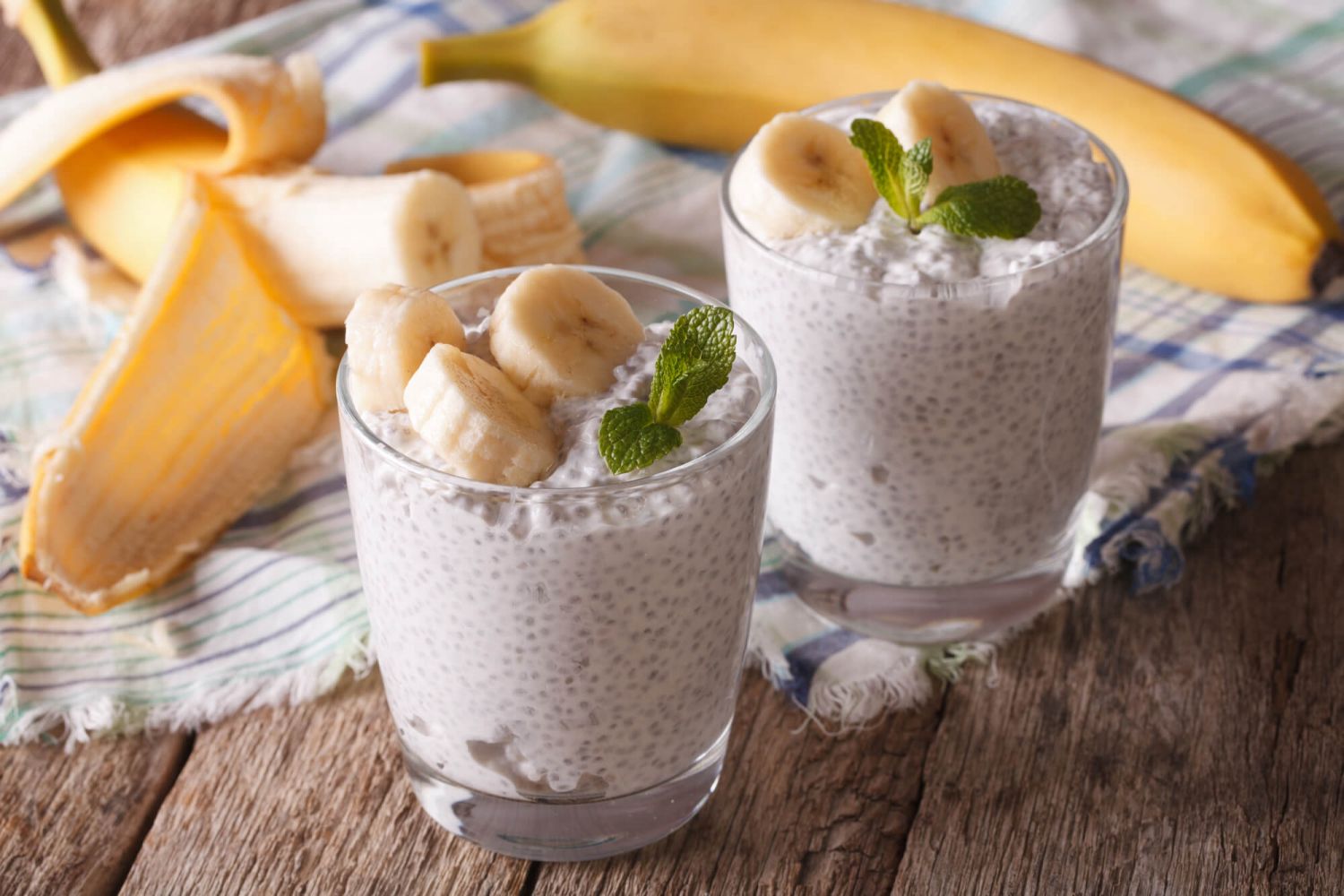 Banana Coconut Chia Seed Pudding
PREP TIME: 5 Min
COOK TIME: 4 Hours
TOTAL TIME: 4 Hours, 5 Min
Print

Download

Get in your Inbox
Ingredients
3/4

cup

coconut milk, unsweetened
Like this Recipe? Try our Meal Plans!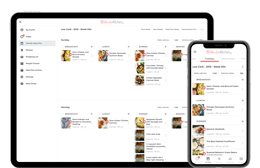 Weekly Meal Plans
Easy Shopping List
Healthy, Low Carb, & Vegetarian
Nutritional Information
Instructions
(Hide Media)
Switch to prevent your screen from going dark.
Nutritional Facts
Serving Size:
about 3/4 cup
Monounsaturated Fat 0g
0%
Polyunsaturated Fat 0g
0%
* Percent Daily Values are based on a 2,000 calorie diet. Your daily values may be higher or lower depending on your calorie needs.
The Nutritional Values provided are estimates only and may vary based on the preparation method.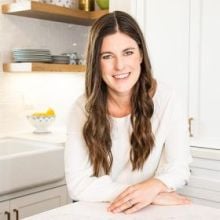 About the author
Meet

Kristen McCaffrey
Hi, I'm the cookbook author, recipe developer, and food enthusiast behind Slender Kitchen. I am obsessed with making healthy food that is easy to prepare and absolutely delicious. Meal planning is my secret weapon and I hope I can make meal time easier for you with our tried and tested recipes and foolproof meal plans.
Learn More
† We are a participant in the Amazon Services LLC Associates Program, an affiliate advertising program designed to provide a means for us to earn fees by linking to Amazon.com and affiliated sites.
Get delicious, healthy recipes delivered each week right to your inbox.
Join over 80,000 subscribers.
Did you make this?
Snap a picture and show us what you made on Instagram or Facebook.
Tag us using @SlenderKitchen or #slenderkitchen.