Get your entire shopping list delivered!
No time to go to the store? No problem. Get groceries delivered right to your door. Order full or partial shopping lists from 100's of retailers.
Become a Member
Some of the partners include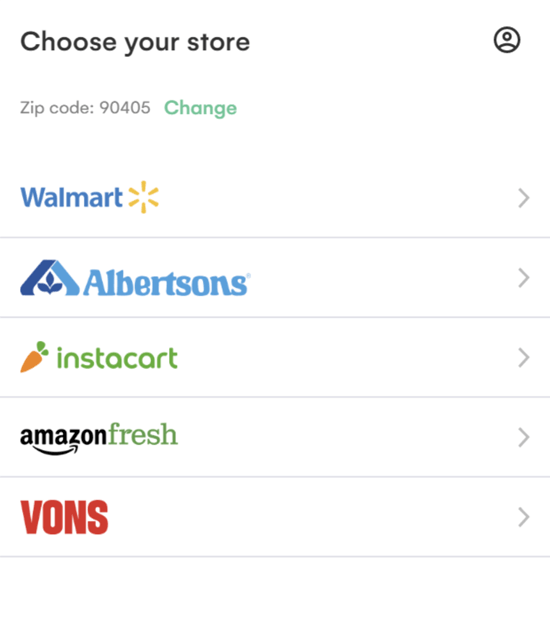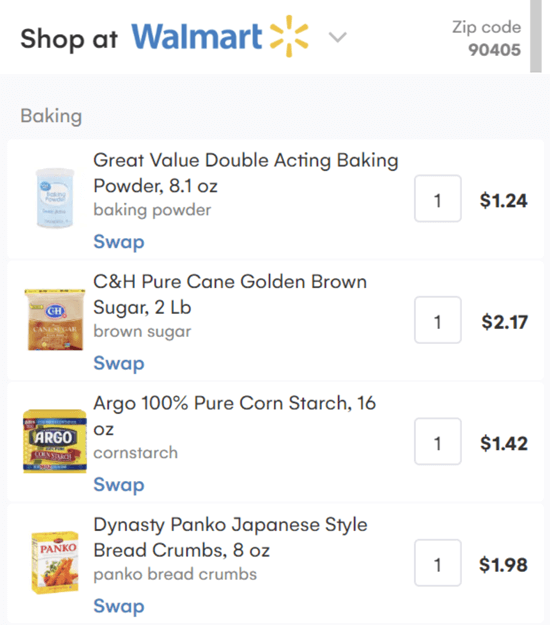 Fresh ingredients delivered from your local supermarket
Delivery options are based on your location and reflect nearby stores that support delivery. Groceries can also be ordered using Instacart.
In case you were wondering…
Do I need to sign up for additional services?
Individual stores and services, like Instacart, may require you to create an account to place your order. This allows you to choose delivery times and options.
Are there additional fees to order groceries on my shopping list?
We do not charge any additional fees to connect your shopping list to local grocery delivery. However, some stores and apps may charge a delivery or service fee. Plus tipping your delivery person is always a nice gesture.
Can I get fresh fruits and vegetables?
Almost all grocery delivery services offer fresh vegetables and produce based on what is available. Shoppers are normally trained to pick out the best quality produce. You can also make requests for specific needs within the delivery applications.
Does Slender Kitchen charge an extra fee for this service?
Absolutely not. Slender Kitchen provides this service for your convenience and to make eating healthy at home easier. We do not make any commissions from the products you purchase. We just think it is a great companion to our meal planning service and want to make shopping stress free.
What if the store doesn't have the ingredient I need?
If the store doesn't have the ingredient or isn't sure what it is, they will automatically alert you so that you can make a substitution and choose a different product. You always determine what you want to purchase.
Do I have to order everything on the shopping list? What if I already have some items?
You are able to choose exactly what you would like to purchase and can remove any items from the shopping list that you don't need or don't want.
Can I add my own items to the shopping list?
Absolutely! The shopping list will be pre-populated with the items from the meal plan but you can add or remove any items you like.