New! Blue, Green, and Purple Meal Plans
Imagine having a family friendly, delicious meal plan every week, customized with Blue, Green, or Purple SmartPoints™, all for less than $3 per month!
Whether you are a Weight Watchers veteran or just starting, one of the hardest things about sticking to the plan is figuring out what to eat and not getting bored. For many of us, that got even harder with the introduction of the three new plans - Purple, Blue, and Green! Figuring out the new points values of all your favorite foods and recipes takes time that many of us don't have.
That's where we can help.
Choose from
Green

,

Blue

, or

Purple

Plans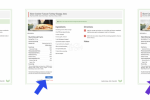 Now all of our meal plans have the option to customize with Green, Blue, or Purple SmartPoints. You select which points you would like and we provide a weekly meal plan customized with those points. No more spending time figuring out points, searching for recipes that work for your plan, or spending time putting together a meal plan and shopping list.
All the hard work is done for you with an easy to customize meal plan with the points you need.
More Benefits of Slender Kitchen Meal Plans
Not only do our weekly meal plans include all three point options, they also are fully customizable and available in healthy, low carb, and vegetarian options. Here's how the meal plans work.;
Here's how it works
Choose your plan: To start you'll choose a meal plan, indicate your family size, and tell us about your goals. We offer healthy, low carb, and vegetarian meal plan. You can even build your own. For those on myWW, you can also choose from Purple, Green, or Blue points.
Get a new meal plan every Thursday: Each week we send you a healthy, delicious meal plan complete with yummy recipes, a categorized shopping list, and ideas for easy meal prep.
Customize your meal plan: Swap in new recipes, remove meals you don't need, add your own items, and make the meal plan work for your busy life in just a few minutes. Then download your custom meal plan and shopping list in one click.
Enjoy healthy, stress free cooking your family will love: No matter which plan you use, rest assured that meal time will be delicious, healthy, and stress free. Meal planning made simple.
We truly believe that meal planning can be the thing that changes meal time stress, weight loss, and healthy living for you. We have seen this happen for countless members who are finally enjoying meal time again, eating healthier, and losing weight.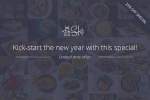 Copy and paste the code YEAR2020 at checkout for 25% off your subscription fee!