Healthy Meal Plans: Week 48 and Black Friday Sale!
A delicious, healthy week of meals including Pizza Chili, Banana Oat Pancakes, and One Pot Tomato Basil Pasta. Plus 25% off for Black Friday!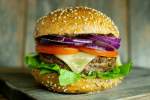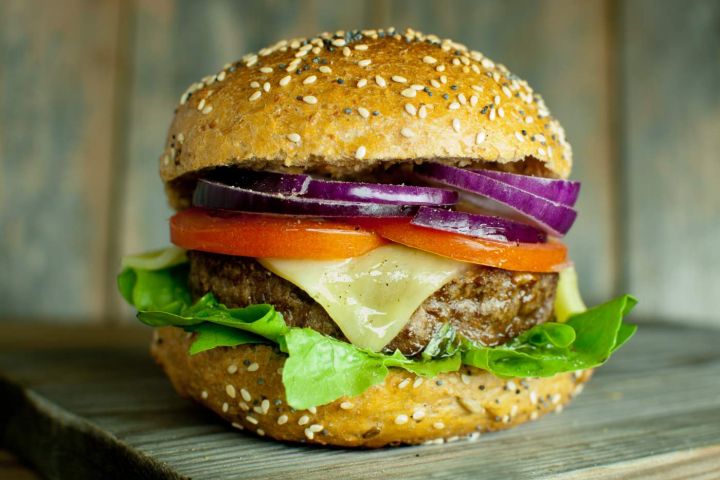 Coming out of the holiday, I am excited to get back on track and enjoy some amazing fall dishes. This time of year it's easy to just forget about healthy eating, but I always try to stay motivated with dishes that I love.
Now on to this week's meal plan! This week kicks off with a delicious Banana Oat Pancakes, Curried Chicken Salad, and a Slow Cooker Pepperoni Pizza Chili for dinner! It's so good. Monday brings One Pot Tomato Basil Pasta with Mushrooms and Spinach and Tuesday is Beef Ranch Burgers with Carrot Fries. Mid-week meals include Pork Chops and Homemade Applesauce and Bang Bang Chicken. Finally, to end the week, there is a yummy Hoisin Salmon and Ham, Cheese, and Spinach Pizza with Pears.
Want to try a free meal plan? Click here to download a free one week meal plan.
Copy and paste the code
GET25

at checkout for 25% off your subscription fee!

Here are some of the meals in this week's meal plan!

One Pot Tomato Basil Spinach Pasta: This easy one pot pasta is packed with veggies and just a touch of spice for an easy, hearty dinner that is ready in less than 30 minutes.
Slow Cooker Pepperoni Pizza Chili: For chili fans, this twist incorporates all the flavors a delicious pepperoni pizza in a hearty and easy to make chili.
Cinnamon Roasted Butternut Squash: I still can't get enough butternut squash and we love this cinnamon roasted version that warms up any meal.
Beef Ranch Burgers: My family will never turn down a good burger and this version that incorporates ranch seasoning is hard to beat.
Remember to check out the healthy, low carb, and vegetarian meal plans all with nutritional info and Freestyle SmartPoints.
Love the idea of meal planning but don't have time to find recipes, create shopping lists, and make meal plans?
Since I know that many people simply don't have the time to create their own healthy meal plans, we provide delicious and healthy meal plans at Slender Kitchen that you can customize to meet your needs.
Each healthy weekly meal plan comes full of delicious recipes for breakfast, lunch, and dinner. The meal plans come in regular, vegetarian, and low carb options. All feature complete nutritional information, Weight Watchers SmartPoints, and categorized shopping lists! There are also two bonus fallback recipes weekly and the option for either a complete meal plan or a Dinner Only plan. This includes our interactive meal planning option where you can customize the number of servings for each meal, swap in new recipes if you don't like something, or build your own meal plan from scratch. All that for less the cost of one cup of coffee per month with the yearly plan.