Fifteen Weight Watchers Instant Pot Recipes
Weight Watchers Instant Pot Recipes for everything from soup to chicken, beef, pork, and vegetarian dishes. These easy dishes taste amazing and are made in no time with the Instant Pot.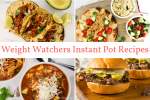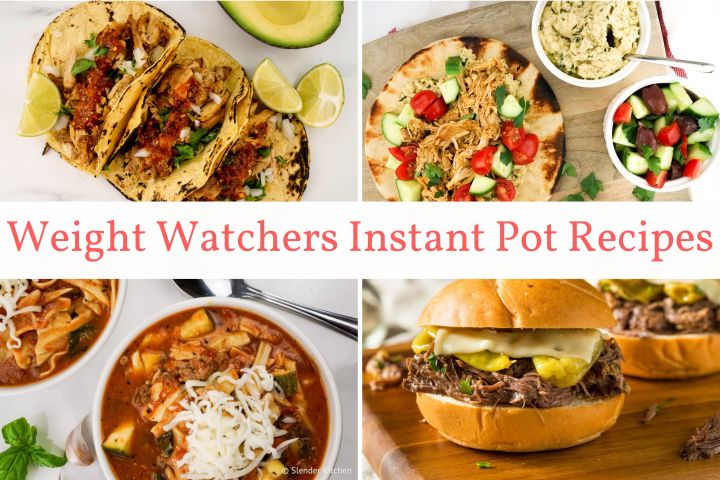 Sit back and relax and let your Instant Pot do all the work in making you a delicious, healthy meal your whole family will love. These easy WW Instant Pot recipes are a breeze to make, full of good-for-you ingredients, and most importantly taste amazing.
Have you jumped on the Instant Pot bandwagon yet? I'll admit I was slow to start but now I use I for everything. I love it and it's becoming one of the appliances I use most in the kitchen.
Today I wanted to share some of my favorite recipes for easy, healthy, Weight Watchers friendly Instant Pot meals. Everything from soups and stews to chicken, beef, and pork dishes. Trust me, you need to try these! Plus many options are zero WW points, making them perfect for the New Year.
Another thing I love about Instant Pot meals is that they are great for meal prep and leftovers. Make up a big batch and use the leftovers for quick and easy lunches or freezer meals. Pro tip: Having zero point soups in your freezer can be a game changer for days you don't have many points left!
Soup Weight Watchers Instant Pot Recipes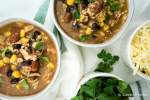 Zero Point Weight Watchers Taco Soup this soup is just like it says, zero points! No guilt needed for a savory Tex-Mex flavored taco soup. I do give slow cooker options as well as Instant Pot directions. If you are looking for a vegetarian option, I include that as well.
Zero Point Chili is loaded with ground turkey, veggies, and of course a variety of beans. Zero Freestyle Points per serving. I love having a hearty soup to whip up that the whole family will enjoy.
Instant Pot Lentil Soup is a vegan and gluten-free soup that offers Zero Freestyle Points per serving. A hearty soup that is packed with lots of protein and Mexican flavors to please your taste buds.
Weight Watchers Bean Soup will fill you up, and feel like a treat. This soup is another Zero Freestyle Points option to consider making for lunch or dinner. Plus, you can reheat and serve this later, for an even more flavorful meal.
Chicken and Lentil Soup is just 1 Freestyle Point per serving. You have tender and juicy shredded chicken, lentils, veggies, seasonings and more for a creamy and filling soup.
Chicken Weight Watcher Instant Pot Recipes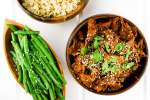 Instant Pot Honey Garlic Chicken here you have a super quick and easy weeknight meal option for those busy weeknights. Just 6 Freestyle Points per serving. This recipe is a lighter version that gives you that tender and juicy chicken that is slightly sweetened, with a mild garlic flavor as well.
Honey Dijon Chicken is another fantastic contender for your dinner. Only 3 Freestyle Points. You have tender and juicy chicken with a creamy honey dijon sauce you spoon over the top. Serve with a side of veggies for a dinner the entire family can enjoy.
Salsa Chicken can be paired with cauliflower rice or even a whole wheat tortilla (will change point value). With the cauliflower rice, it makes it a 3 Freestyle Points option. Four Ingredients is all that are required.
Instant Pot Chicken Tikka Masala is ready in under 30 minutes and tastes better than takeout. Just 3 Freestyle Points, and let me say this dish is indeed packed full of vibrant flavors. Fire roasted tomatoes, tender chicken, a variety of spices and seasonings, bring this dish to a complete fold of heavenly flavors.
Chicken Enchilada Casserole is just 3 Freestyle Points. This casserole gives you the flavors of an enchilada but without the prep work. A quick assembly of ingredients and a few minute cook time and you are set for a wholesome dinner ready to be served with your favorite taco toppings.
Pork and Beef Weight Watchers Instant Pot Recipes
Instant Pot Carnitas talk about a mouthwatering dish. Serve piled in a tortilla shell and topped with your favorite Mexican condiments — just 5 Freestyle Points per serving for this outstanding carnitas dish. You can also make this in your slow cooker, or swap the pork for chicken.
Instant Pot Beef Dip Sandwiches are 8 Freestyle Points. If you love a good sandwich, this is a must try you guys. Fork tender beef that is dressed in a savory broth, topped with peppers for that tasty and drip juicing sandwich that requires a napkin.
Pot Roast Recipe is a great dish to make for your weekly Sunday dinner. Fork tender roast that is seasoned to perfection. Pair with your favorite vegetables for a fantastic dinner or lunch — just 7 Freestyle Points.
Sesame Beef is one of our family favorites. This dish comes together really quickly and has minimal ingredients required: best of all, just 5 Freestyle Points per serving for an excellent dinner option. Get the flavors of a savory and tangy sauce, ginger, garlic, sesame and more.
Moroccan Meatballs uses lean ground beef, spices, and seasonings for that delicious Moroccan flavors, that are just 4 Freestyle Points per serving. You will find directions for the slow cooker and the Instant Pot.
What is your favorite Weight Watchers Instant Pot Recipe to make?