20 Most Popular Recipes on Slender Kitchen in 2016
We are wrapping up 2016 and today is all about the top recipes of 2016. This is one of my favorite posts to write because it is a fun opportunity to look through all the recipes from the past year and more importantly find out which recipes were your favorites. More importanyl, I like to take this time to thank each of you for taking part in this journey with me over th past year. It makes me feel incredible grateful for each and every one of you. I am truly lucky to do what I do.
So I would like to take a moment to thank you. Thank you for joining me in the kitchen, following along on the blog and social media, and sharing your kitchen with me. Thank you for each and every comment, question, and idea. Thanks for sharing recipe pictures, sending the site to friends, and taking the time to email me about how things turn out in your kitchen. I love hearing from you and feel truly grateful every time you try a recipe, share your favorites with friends, and join in this growing community. So thank you! I can't begin to express how grateful I am.
And without further ado, here are the most popular recipes of 2016!
1. Healthier Mongolian Ground Beef, 252 calories, 5 SmartPoints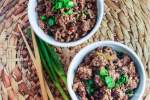 2. Slow Cooker Italian Red Pepper Chicken, 236 calories, 3 SmartPoints
3. Chipotle Shrimp Tacos with Avocado Slaw, 367 calories, 8 SmartPoints
4. Healthy Cinnamon Banana Bread, 157 calories, 5 SmartPoints
5. One Pan Honey Mustard Balsamic Chicken with Broccolini, 313 calories, 6 SmartPoints
6. Baked Skinny Fries, 125 calories, 3 SmartPoints
7. Bulgogi Ground Beef Bowls with Vegetables, 410 calories, 10 SmartPoints
8. Slow Cooker Chicken Tikka Masala with Cauliflower, 289 calories, 6 SmartPoints
10. Slow Cooker Spicy Hoisin Chicken Thighs, 257 calories, 5 SmartPoints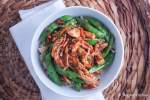 11. Italian Pesto Chicken Bake, 251 calories, 7 SmartPoints
12. Baked Blueberry Banana Oatmeal, 208 calories, 6 SmartPoints
13. Slow Cooker Sweet and Spicy Chicken, 249 calories, 5 SmartPoints
14. One Pan Salmon, Sweet Potatoes, and Asparagus, 382 calories, 9 SmartPoints
15. Healthier Copycat Panda Express Chow Mein, 141 calories, 4 SmartPoints
16. Buffalo Chicken Sloppy Joes, 198 calories, 4 SmartPoints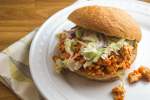 17. Slow Cooker Tuscan Lentil Sloppy Joes, 224 calories, 4 SmartPoints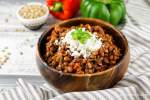 18. Brocoli Cheddar Quinoa Muffins, 76 calories, 2 SmartPoints